At the ComicsPRO retailer advocacy event held in Portland last week, Devil's Due/1First Comics laid out a lot of plans for the coming year. For one, Devil's Due Entertainment has changed its name to Devil's Due Comics.
They also announced their new creator-owned comics, Scott Schmidt and Brian Atkins's video game homage Final Street in June.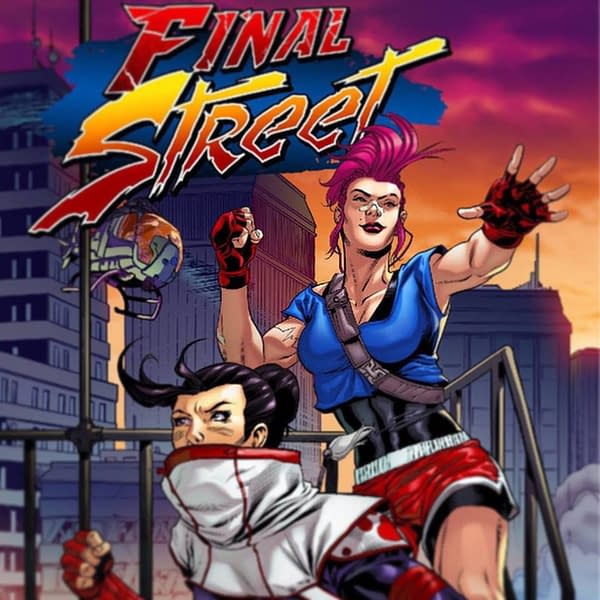 Final Street takes its inspiration from retro beat'em-up video games like Double Dragon, Final Fight and Streets of Rage. Each issue is designed as a "stage" in which the main characters fight through waves of enemies, eventually coming to a "boss" for an epic showdown.

Tributes to the classic beat'em-up are found everywhere, from locales like grimy streets, shadowy subways and seedy nightclubs, to weapons like the broken bottle, throwing knife and the mighty lead pipe. Even the enemies themselves are designed with multiple re-skins to appear as different characters.

In addition to being an action-packed comic full of street brawls and beat-downs, Final Street is about friendship, young love and standing up for what's right, even when the odds are against you.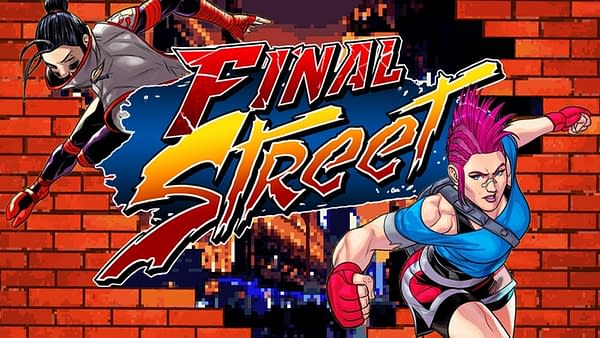 …and Pat Shand and Olivia Pelaez's horror comic Little Girl in July.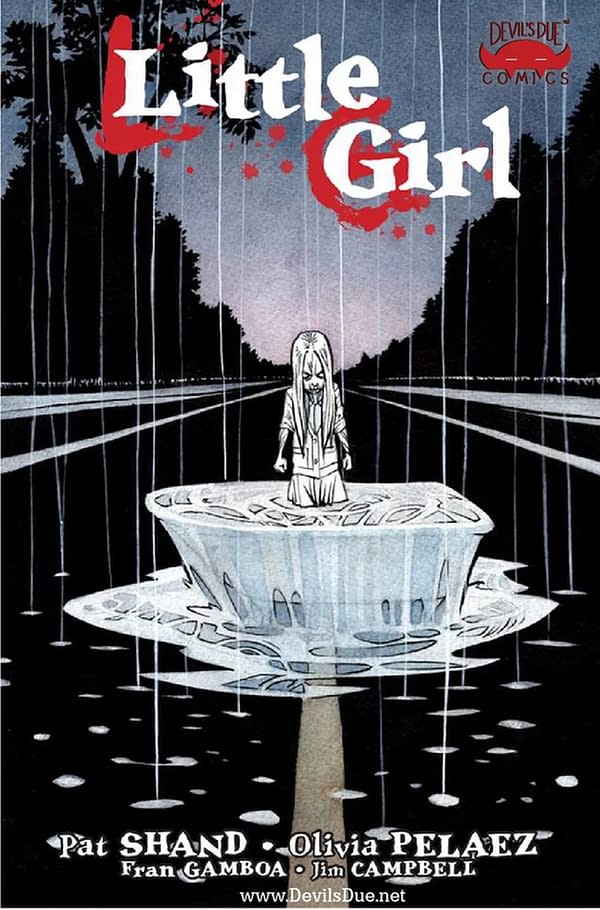 "When a cursed stuffed animal is given to an unknowing victim, the spirit of Abby May, a vengeful little dead girl, lashes out blindly at the living. However, as Abby's bloodlust leads her back to those responsible for her death, she begins to piece together the truth about how she died and how she lived."

A horror story with empathy. We're seeing this from the ghost's point-of-view, taking an unflinching look at innocence that has been turned into a bloodthirsty monster.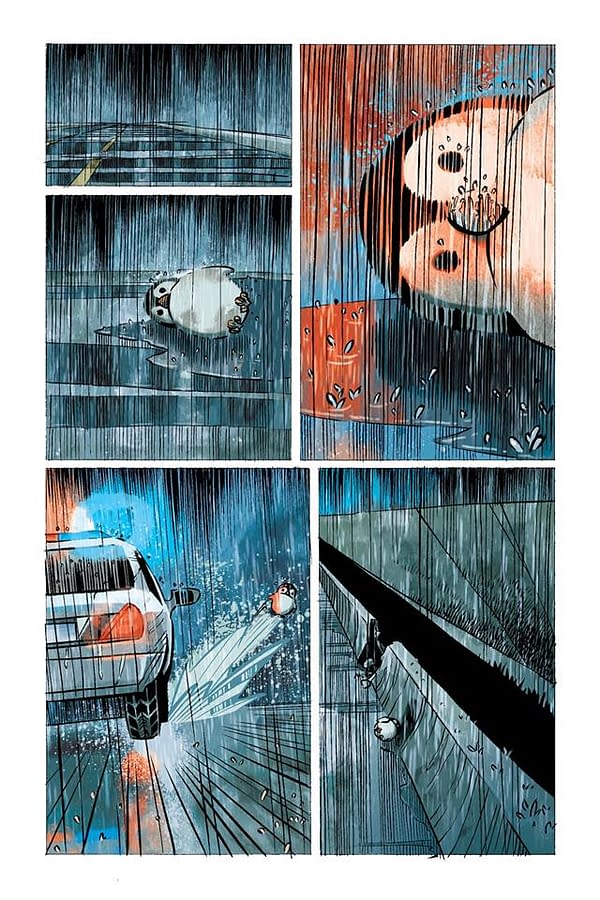 As well as the return of strong-sellers Squarriors and MercySparx. While on the 1First Comics side they have more from Lark's Killer and Serving Supes and eight original graphic novels.
And they announced that BaT Comics in Chico, California had won their 'Penguinify Your Comic Shop' ahead of the release of Josh Blaylock's Igloo Barbecue: Global Warming Party #1 in April.
You can read more news spinning out of last week's ComicsPRO right here.
Enjoyed this article? Share it!