Final Street #1, a gender-flipped and high-energy sendoff to the likes of Street Fighter and Final Fight, is coming out courtesy of Devil's Due/1First this June. Plus, Malefic receives its first collected edition. Details below.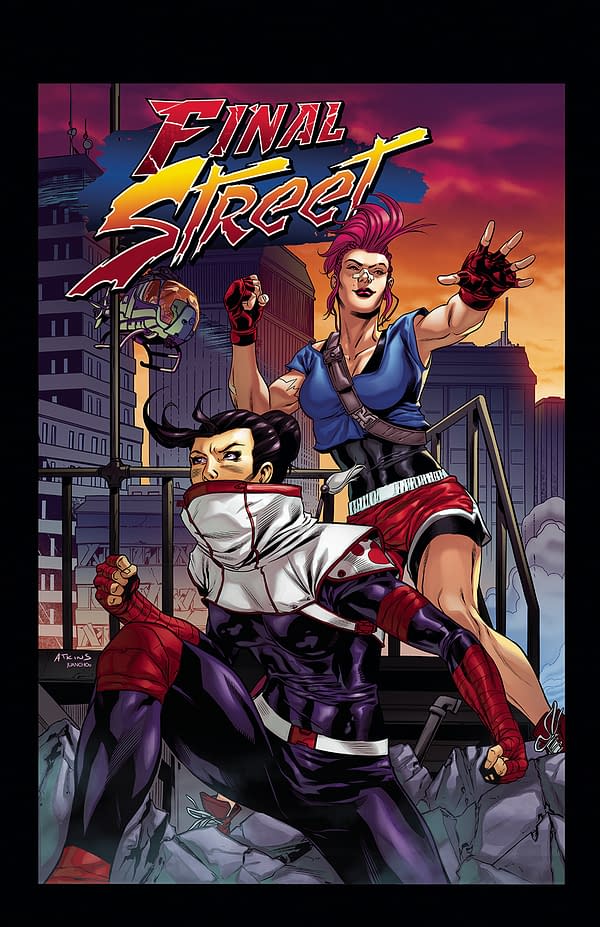 FINAL STREET #1
APR181494
(W) Scott Schmidt (A/CA) Brian Atkins
An over-the-top gender reversal comic book tribute to beat'em-up video games like Street Fighter, Double Dragon, and Final Fight. When Sullie's boyfriend Franklin is kidnapped by the vicious Bare Knucklers gang, she and her best friend Kumi hit the deadly streets of Transit City to rescue him. Little do they know they're about to stumble into a much bigger fight.
In Shops: Jun 13, 2018
SRP: $3.99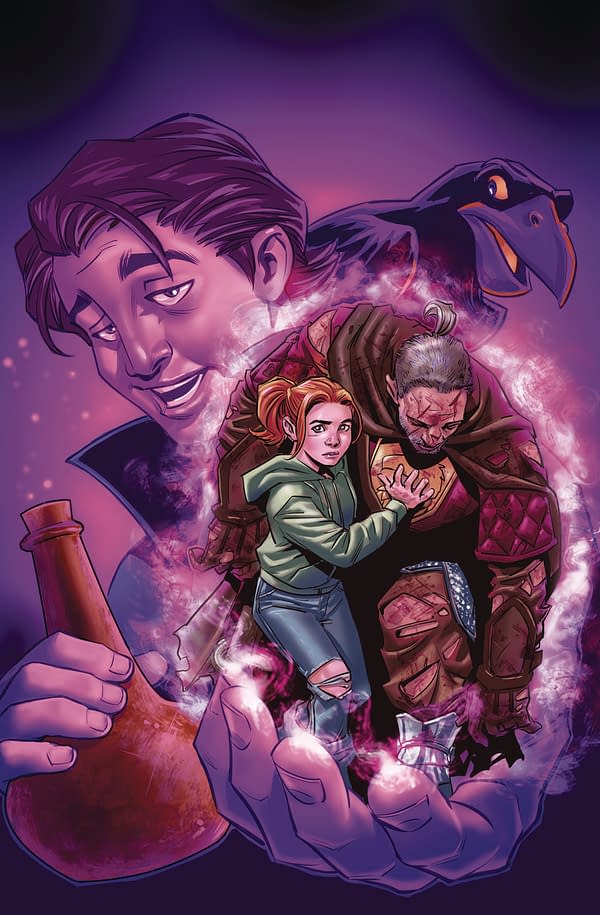 LARKS KILLER #7
APR181495
(W) Bill Willingham (A/CA) Travis Moore
"Drunken Master." Good news, bad news time. The good news is magic works in Lark's new world, and even Brenar's mortal wounds can be healed, if you get the victim to the right sorcerer soon enough. The bad news is the only sorcerer they trust in these paranoid times is a drunk. Can Ulmore the Great and Terrible sober up soon enough to save Brenar's life? Plus, a new backup feature: "My Monstrous Life" by Mr. Willingham and art by Shawn McManus!
In Shops: Jun 06, 2018
SRP: $3.99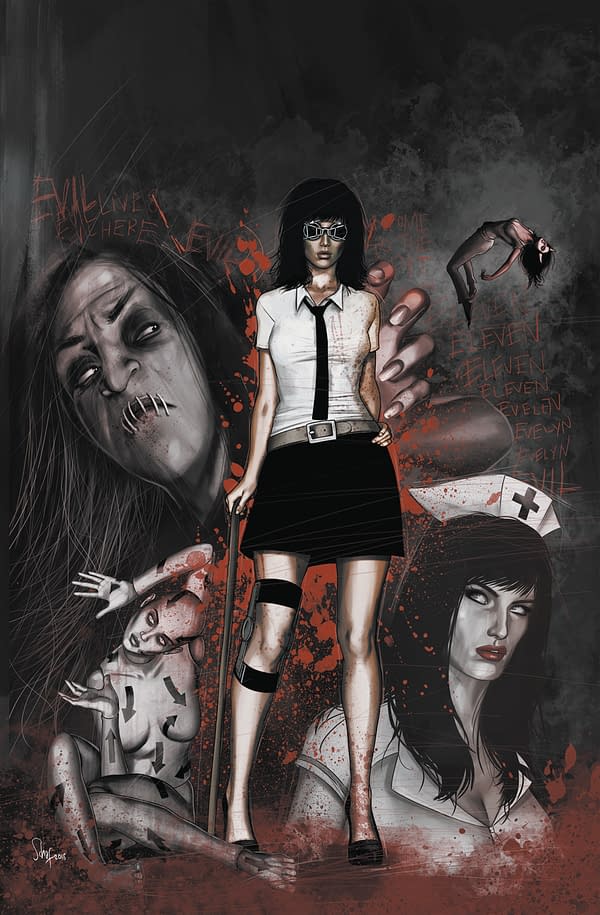 MALEFIC TP VOL 01 DOCTOR WILL SEE YOU NOW
APR181496
(W) Dan Schaeffer (A) David Miller (CA) Dan Schaffer
The world of Malefic is as wicked as the devil and twice as tricky. Young Dr. Freust, a psychiatrist in a castle full of deranged paranormal mutants, must pit her wits and her sanity in a dangerous game as she takes her deceased father's controversial fringe scientific experiments to unimaginable levels in order to stop the lunatics from taking over the asylum. Malefic combines the storytelling twists of The Twilight Zone with the outrageous sensibilities of American Horror Story.
In Shops: Jun 13, 2018
SRP: $27.99
Enjoyed this article? Share it!