At their presentation at the Diamond Retailer Breakfast at New York Comic Con, Diamond unveiled some impressive stats about their process improvements that have resulted in less shortages for retailers. To wit, Plattsburgh shortage numbers are down 34% since Diamond's Illuminating Pick to Light technology went live in April, and Olive Branch shortage numbers are down 25%.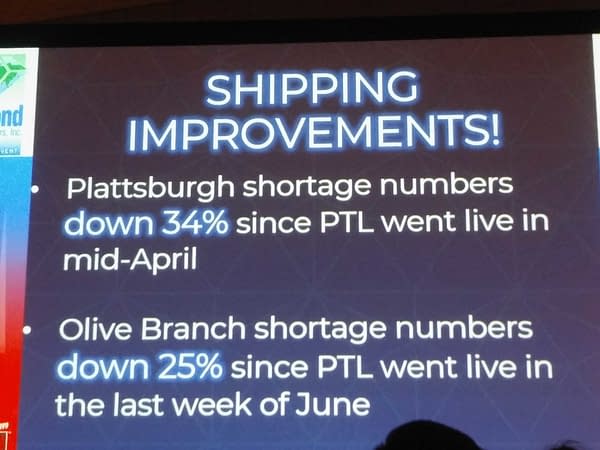 In an interesting observation, however, these are the exact same numbers touted at San Diego Comic-Con's Retailer Lunch. Have those percentages remained exactly the same for three months? Or has Diamond simply not updated them since?
Diamond did give an update on their new boxes with seamless bottoms, originally announced as coming in early Q4. The update now is maybe October, November at the latest.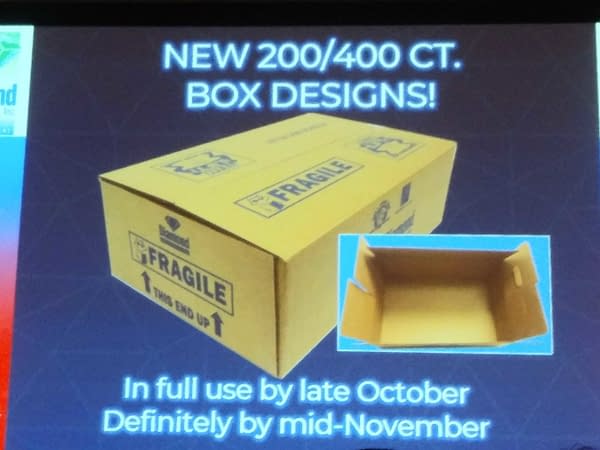 And in another update, Diamond's Pullbox service, which allows customers to manage their orders at local comic shops directly through Diamond's website, usage is now at 140 stores and 4900 customers, up from 80 stores and 2500 customers in July. The full launch of the product is still set for February, with the product free for stores to try until then.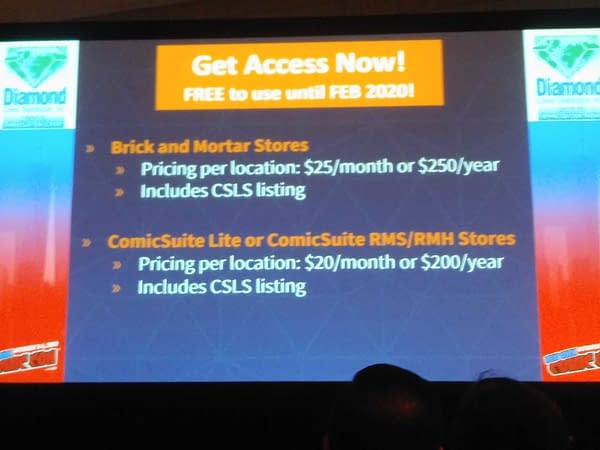 Diamond's Holiday shipping schedule hasn't changed since the SDCC lunch, but in case you need a refresher: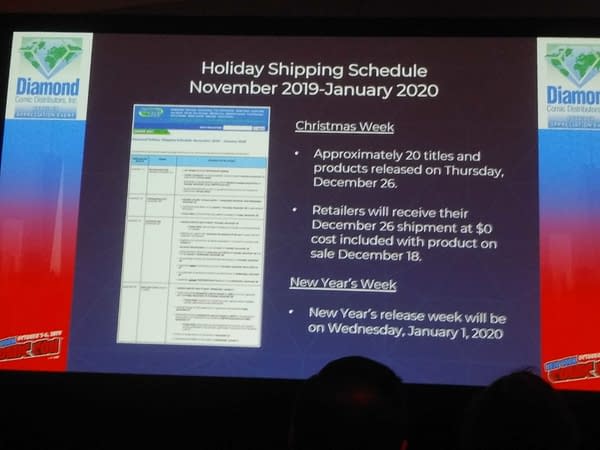 Keep an eye on the NYCCBreakfast tag for more breaking news from the Diamond Retailer Breakfast, where Bleeding Cool Ace Reporters Sofia Annunziata and Richard Epstein are on the scene, and as always, make yours Bleeding Cool.
Enjoyed this article? Share it!