Did John Paul Leon Cast Jake Gyllenhaal as John Constantine in Hellblazer?
John Constantine of Hellblazer fame was initially modelled on Sting. Something that Lee Bermejo seemed to recall in the recent Batman: Damned series.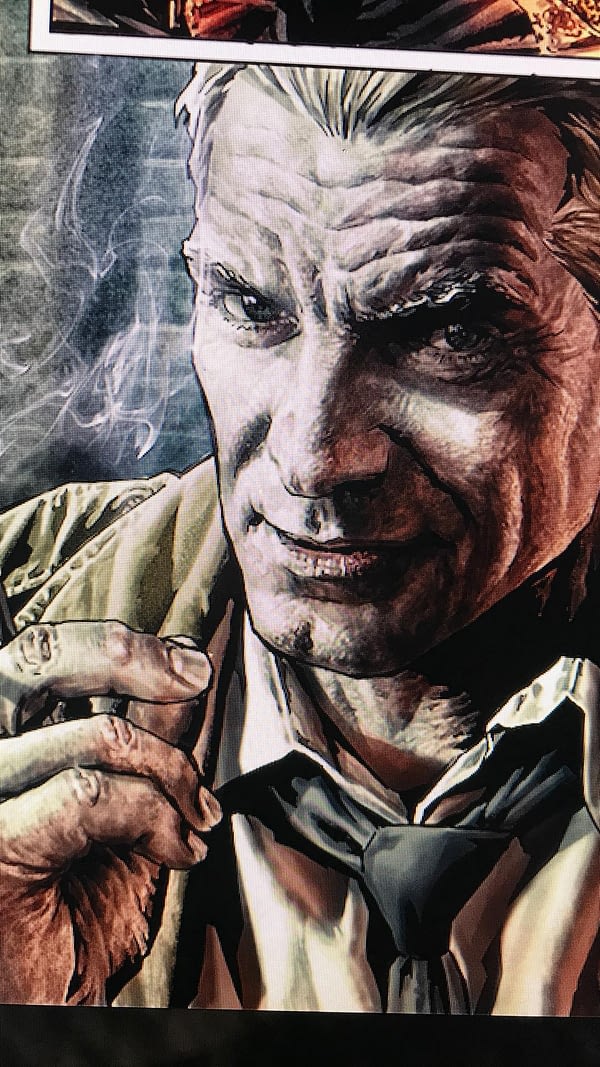 In issue 1 of the new Hellblazer we got a look at a lot of John Constantines across realities, including those who looked like Keanu Reeves.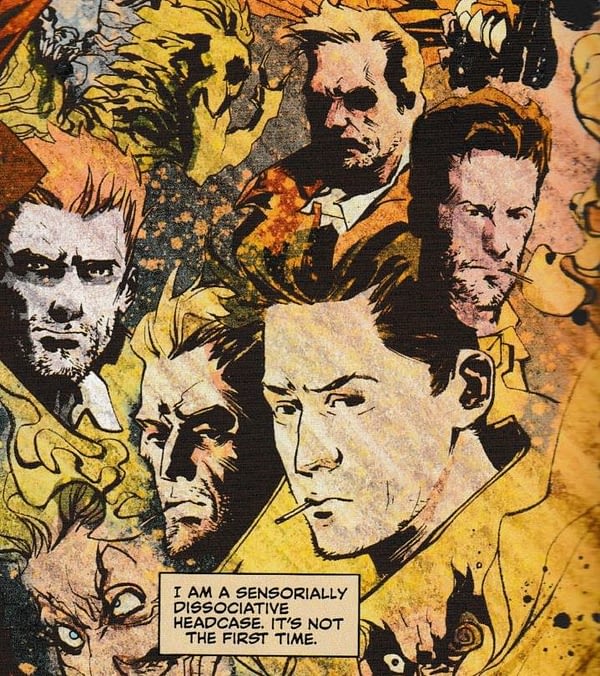 But the cover of the second issue of Hellblazer seemed to suggest a different look-a-likey to some Bleeding Cool readers, who wrote in.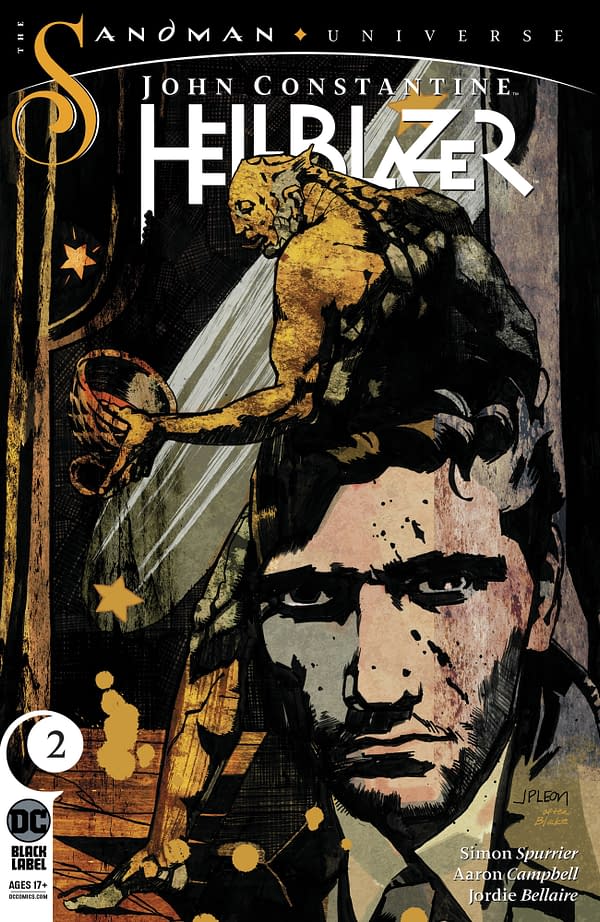 Could this be Jake Gyllenhaal?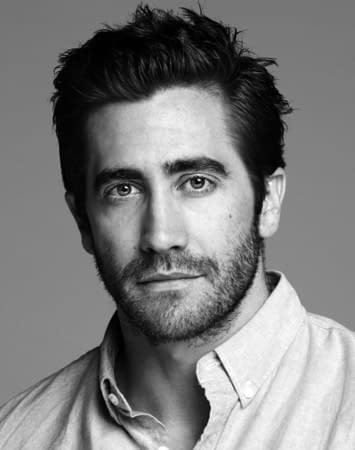 Jake may be more familiar to comic book buyers for playing Mysterio in the Spider-Man: Far From Home movie – and of course, the X-Men movie spinoff, Nightcrawler. Sorry, couldn't resist.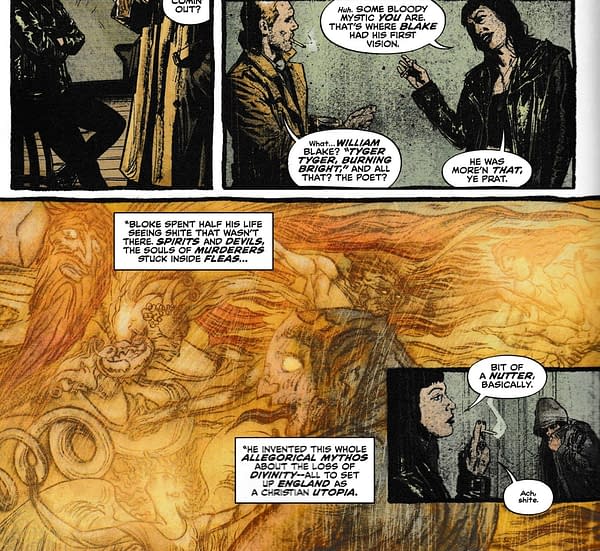 You can catch up with John Constantine and his travels across a William Blake-steeped London (and yes that's The Ghost of A Flea on the cover too, sharing space with Jake) in the new series by Simon Spurrier and Aaron Campbell. But if you want to see Constantine engage in what's known as a Devil's Threeway, you'll need, appropriately enough, the Lucifer series by Dan Watters and Fernando Blanco…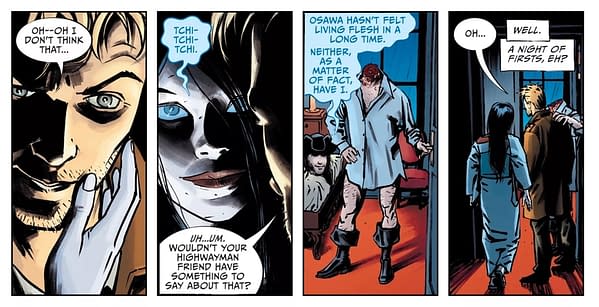 Though at least one of them won't be getting any head. Still, better a fate than his own comic, where he gets both compliments, and threats, to his genitalia.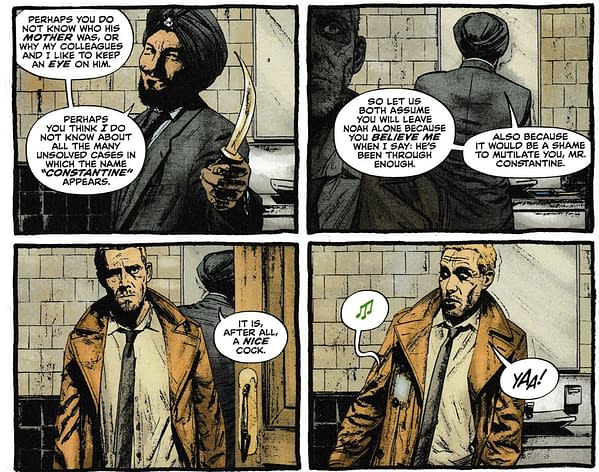 John Constantine:Hellblazer and Lucifer are published by DC Comics in all good comic shops. I bought mine from Piranha Comics in Kingston-Upon-Thames. Piranha Comics is a small south London comic store chain with a small south-east store in Kingston-Upon Thames's market centre, which runs Magic The Gathering nights on Fridays, and a larger south-west store in Bromley, which also runs Magic nights and has an extensive back issue collection and online store. If you are in the neighbourhood, check them out.

JOHN CONSTANTINE HELLBLAZER #2 (MR)
(W) Simon Spurrier (A) Aaron Campbell (CA) John Paul Leon
John's return to London isn't going as smoothly as he'd hoped…though it's already been just as bloody as he could have expected! Enormous angels straight from the mind of William Blake are tearing people to ribbons in Peckham Rye Common, and the gang lord who's pressed John into service is getting increasingly impatient about John's inability to deal with them.In Shops: Dec 18, 2019
SRP: $3.99

LUCIFER #15 (MR)
(W) Dan Watters (A) Fernando Blanco (CA) Tiffany Turrill
Lucifer is hosting. With his new abode complete, the prince of darkness is throwing a nice little housewarming dinner party to break the place in. Invited are a collection of miserable individuals whose souls are the devil's to command. But when an uninvited guest by the name of John Constantine crashes the party, all hell breaks loose.
Meanwhile: a horn is blown, a dead man is murdered, and a closet proves to be quite a bit more spacious than first expected.In Shops: Dec 18, 2019
SRP: $3.99