Did Lisa Joy Invent Spider-Gwen? Sony Leaks…
Wikileaks.org has posted the leaked Sony e-mails. At Bleeding Cool, we have been reading a few.
Including one from May 2014 sent by writer/producer Lisa Joy to Rachel O'Conner at Sony. Lisa has been credited as attached to the "Untitled Female Superhero Spider-Man Movie". And she has some ideas after seeing Amazing Spider-Man 2.
Just got the big box of Marvel goodies and the adorable t-shirt! [REDACTED] immediately shoved it in her mouth — a sure sign she loves it. Looking forward to spending my weekend immersed in reading about all these amazing characters!

Also, congrats on a fantastic opening weekend! Jonah and I snuck out for a date night to see the movie and had a blast. RIP Gwen Stacy — gone but never forgotten. Can we bring her back as Spiderwoman? Or can I just be best friends with Emma Stone?

xoxo
LJ
Well, that's exactly what Marvel Comics did this earlier year, to a smash success…. with Spider-Gwen. As well as launching Spider-Woman and Silk ongoing series… are they trying to get in first? Lisa Joy also shared a number of her ideas for the movie.
Below would be the gist of my general statement:

As a first-generation Asian American woman and, in general, a bit of a dork, I spent much of my childhood feeling like an outsider. The superhero stories and myths I loved and continue to love the most were stories I could relate to: stories that showed how even the unlikeliest of candidates, the most overlooked and underestimated of people could surmount great odds and become heroes.

When Amy told me she wanted to tell the story of Silver Sable and her motley crew — I knew it was a chance to make the kind of movie and write the kind of heroines and heroes I've been waiting my whole life to see.

Other sound bites in case of follow up questions:

It's their character journeys — their struggles both internal and external that interest me most creatively.

We're weaving classic heroes from the Spidey-verse into an epic modern mythology infused with fresh voices, a fresh perspective, and a villain the likes of which has never before been seen on film.
And Rachel e-mailed Amy Pascal and others at Sony on 13th September 2014 with her summation of where Joy was coming from, ahead of meeting with Kevin Feige.
Anyone want to start speculating on Amazing Spider-Man: Swing Shift from 2007 on Free Comic Book Day, the first appearance of Mister Negative?
short:LISA JOY IDEA:
main characters —
HEROESsilver sablespiderwoman (do you want to tell him the idea that she's slipped through portal opened by the villain to a parallel universe where she's spiderwoman/there maybe no spiderman, no peter and gwen romance in her reality)black catstunnerVILLAINSmr. negative http://marvel.wikia.com/Mister_Negative_(Earth-616)SUB CHARACTERS:quentino (the only member of silver's father's team who left behind/ the rock in a wheelchair who is now the Q of sable industries)Obax aka light bright (somalian mutant/powers having to with the control of light and heat). http://marvel.wikia.com/Obax_Majid_(Earth-616)Ock or some other villain we can borrow for sin six.Silver Sable's Father
IDEAS:
Silver wants nothing more than to be in the WIld Pack…but her father has her heading up recruiting — she's frustrated, doesn't realize her father is trying to teach her something about leading that she will learn later.silver sable's father and the wild pack are taken out early on along with spiderman by the villain (possibly Ock trying to retrieve find a n alive version of his wife in a parallel universe starts the movie by trapping the people he expects to get in his way i.e.; spiderman, silver sable sr., will have to think of some others).
it s up to sable to assemble her own wild pack to stop OCK and Mr. Negative
As well as adding
THINGS TO ASK KEVIN:
Obviously about what is the genie Sin SIx unless from Pandora that they have to put back in the bottle.as discussed, I'm worried dr. strange may also be exploring the characters ability to manipulate dimensions and parallel worlds. Maybe ask Kevin to tell you about Dr. Strange (JULY /8/16)…since they come out before sin six or the lisa joy we have to be careful about any possible similarities?curious what the movie they have scheduled btw dr. strange and guardian s 2 is , Untitled Marvel on 5/5/17…i would ask him what he thinks about recasting, he talks about it the press vis a vis Ironman but hasn't really done it with a main character (except the hulk, but those movies weren't that big)i also don't know if you ever told him about the animation idea or feel ready to.
The animation idea? Time to do some more reading…
See more of our Sony leaks coverage right here.
---
---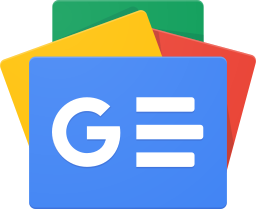 Stay up-to-date and support the site by following Bleeding Cool on Google News today!