Matthew Rosenberg recently stated that he wasn't going to any comic conventions that didn't donate or organise donations towards charities of progressive causes.
Well, he is one to put his money where his mouth is. Or other people's money.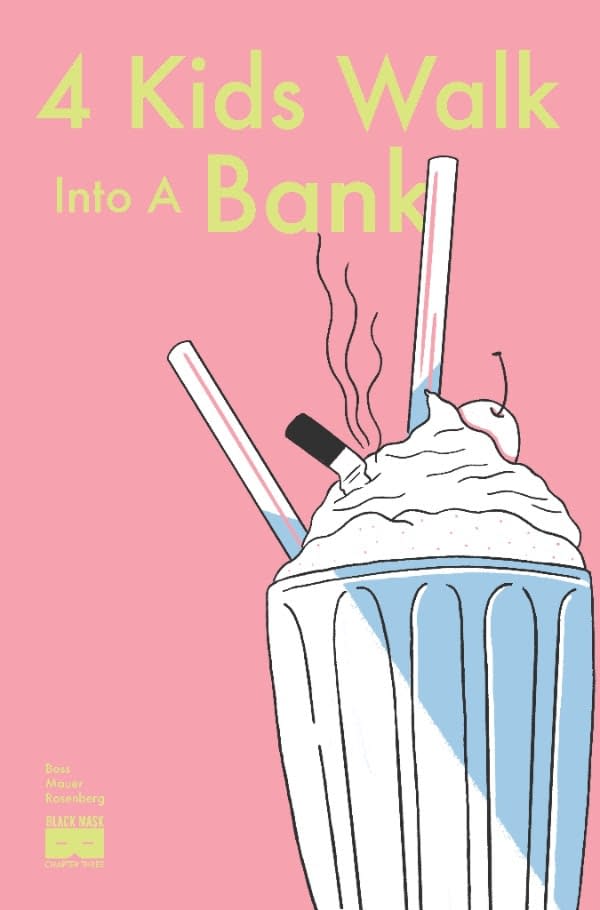 4 Kids Walk Into A Bank #3 is in stores on the 21st December but a few people will get the chance to read it early if they want. Black Mask Comics has made 105 exclusive, numbered variants to sell and they are donating the proceeds to National LGBTQ Task Force.
The cover is by the series wallpaper designer
Courtney Menard
and you can buy the issue direct
from her store.
But hurry, only the solo $10 comic option is left. The Comic + sketch for $20 has sold out, as has the comic + sketch + script + original page for $300.
Enjoyed this article? Share it!