Donny Cates Wants You… To Tell Him Where to Find Some Venom Sneakers
Donny Cates, the self-proclaimed Bad Boy of Comics, is a global entertainment superstar and fashion icon. But how can he be fashionable without his own pair of venom high-top sneakers? It's a question that deserves an answer, so Cates took to Twitter to solicit help in finding a pair of said sneakers from his loyal legion of fans, the Catesbronies.
Cates tweeted:
The sneakers were released back in 2012, a line of Marvel-inspired Reeboks reported on by Bleeding Cool at the time. This model was called the "Venom Night Storm HLS."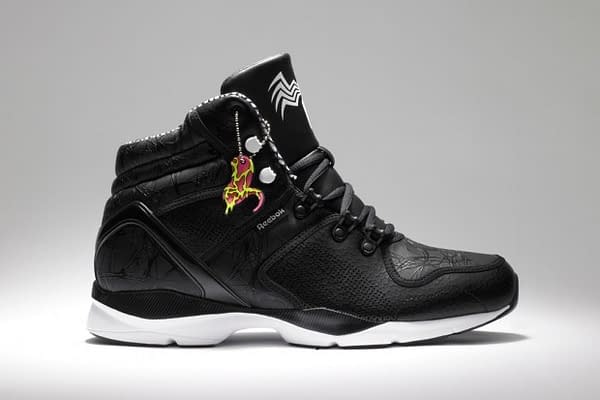 Unfortunately, according to one Catesbrony who is also a sneaker aficionado, this particular shoe is rarer than a rare variant cover.
Back in 2012, Cates was not the internationally renowned superstar comic book writer he was today, so he couldn't afford a pair back then.
But now, one would think he could use his influence to score a pair of any comics-inspired footwear he desires. The size, in case you're wondering?
Cates even offered to bribe anyone who could get him a line on these fresh kicks.
So can you help? Let Donny know on Twitter. We'd let him know ourselves, but he blocked us for writing too many clickbait articles based on his tweets.
And don't even think about buying this pair and painting them black and then trying to pass them off to Donny. He'll know.
UPDATE: Presumably still mad about a 2013 Outhouse article, Toadies drummer Mark Reznicek had the following to say about this article:
Nice burn. After that joke, he can finally call himself a two-hit wonder.