It has been so long since Saga #42. Today sees the publication of Saga #43.
And it only costs twenty-five cents. This is not some thing that most folks, even their publishers Image Comics seem to have made a big thing of but it is. A big thing.
And here it is, Saga #43. In the flesh.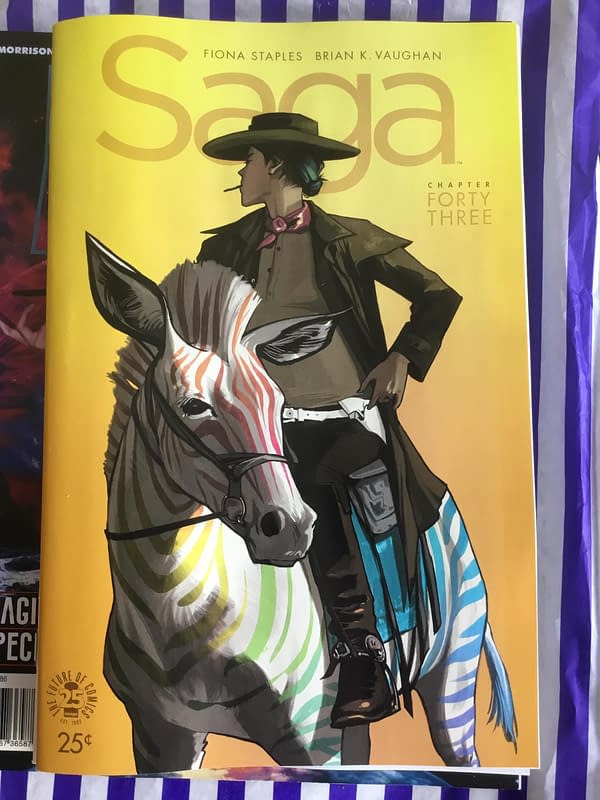 Everyone is going to want to pick this up, everyone. Only twenty-five cents, you can be guaranteed that Brian K Vaughan and Fiona Staples will be aware that lots of new faces will be seeing Saga for the first time, so they will want something that appeals to as many of those new faces as possible and gives them a warm and friendly greeting.
Of course, you also know what Saga has a habit of doing with opening splash pages.
Ano you know what? It really does work as an introduction to new readers. Ones that don't burn it upon opening it of course. But tears should put out the flames…
Saga #43 by Brian K Vaughan and Fiona Staples, published by Image Comics, is out today for twenty-five cents.
Enjoyed this article? Share it!