Doctor Doom #1 is in stores from Marvel Comics this week, from Christopher Cantwell, Salvador Larroca, Guru-eFX, and Cory Petit. We've got a preview below.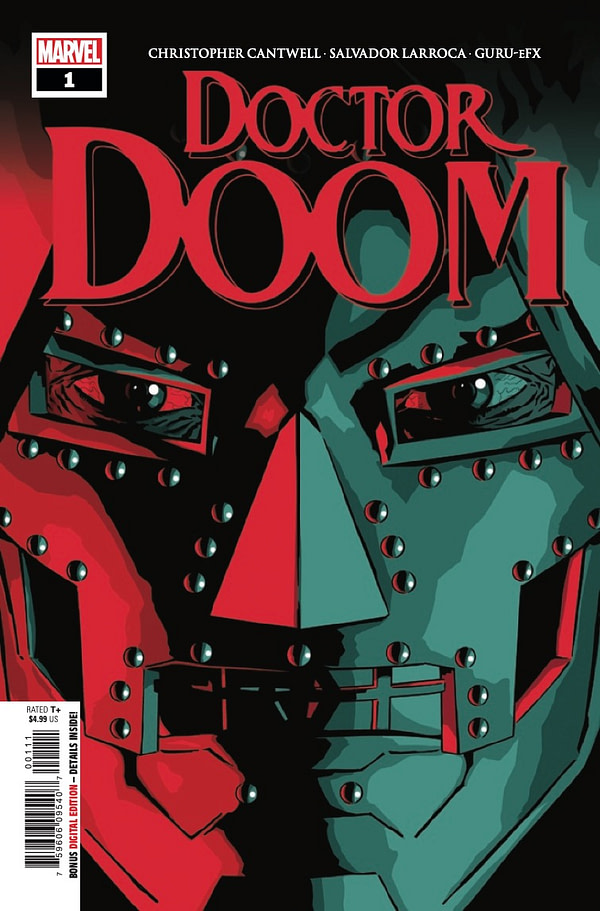 In case you don't know who Doctor Doom is, the recap page catches you up.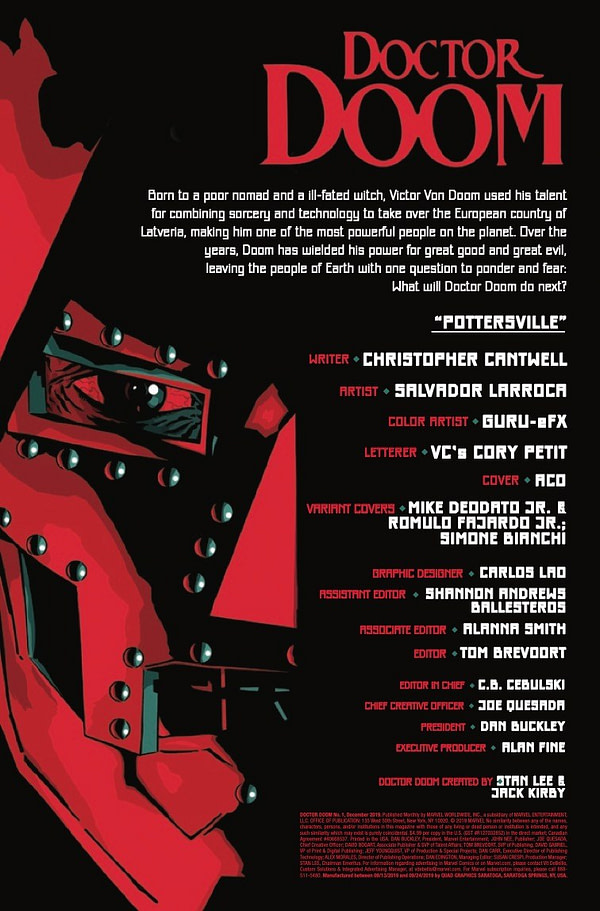 And we find the good doctor trying to watch the tube while an annoying servant interrupts him and gets what's coming to him.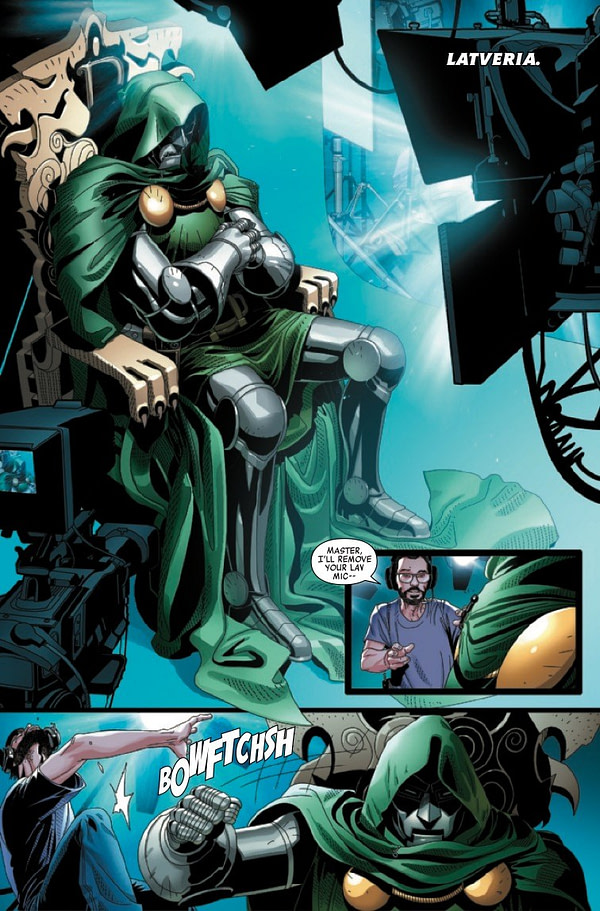 Doctor Doom then addresses matters of state, taking a very Trumpian approach to shithole countries like Symkaria and demanding his henchwoman, Victorious, capture a member of the fake news media.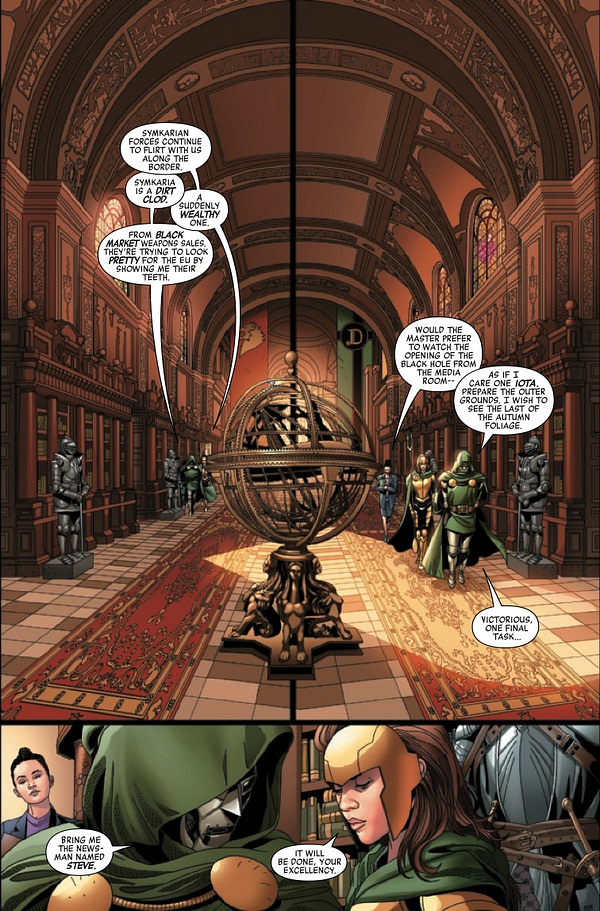 With business taken care of, it's time for pleasantries…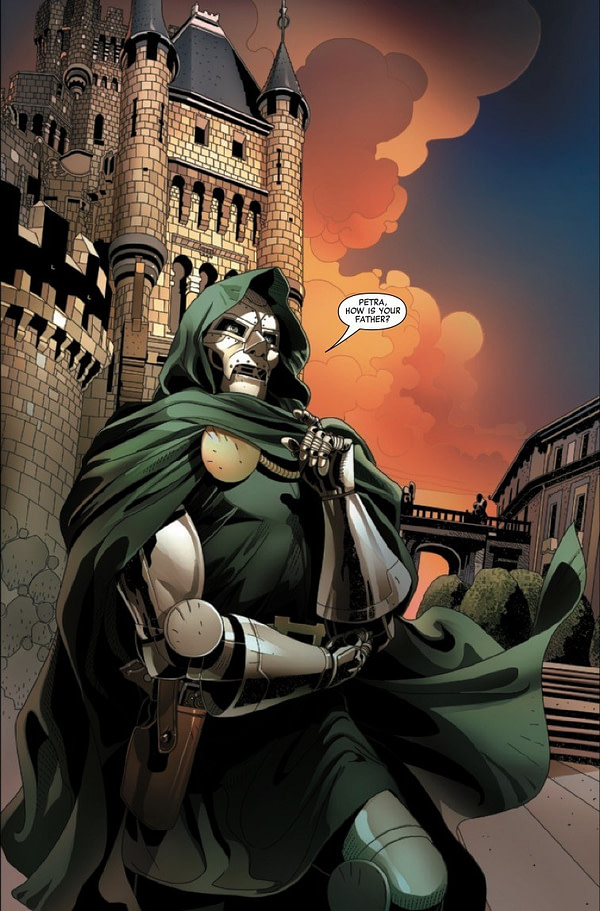 …like contemplating the destruction of the planet.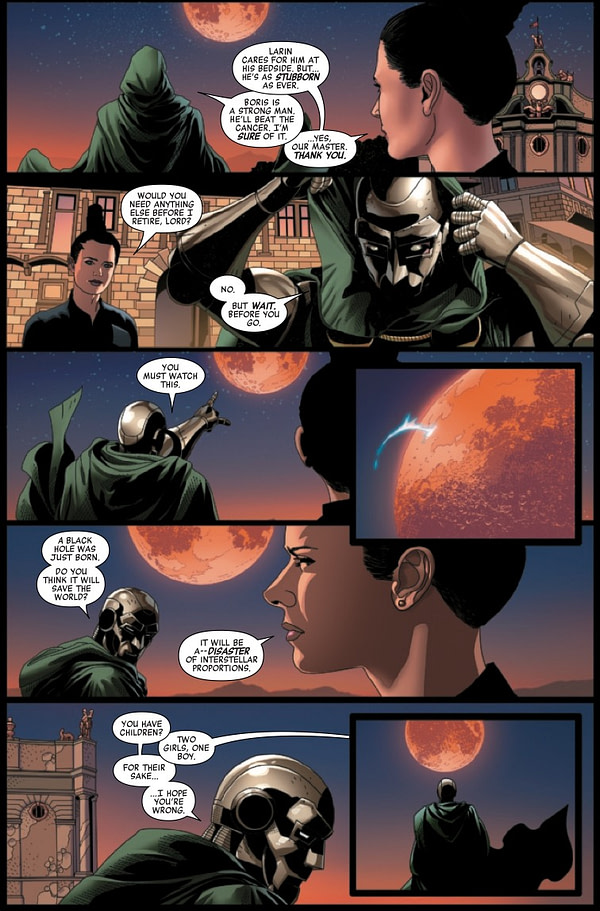 Looks like this series covers all the bases. Doctor Doom #1 is in stores on Wednesday.
DOCTOR DOOM #1
AUG190992
(W) Christopher Cantwell (A) Salvador Larroca (CA) Aco
THE CRACK OF DOOM!
From Christopher Cantwell (HALT AND CATCH FIRE, SHE COULD FLY) comes a new monthly ongoing series…
Victor Von Doom – scientist, sorcerer, disfigured face, twisted soul – has been spending much of his time warning against a trillion-dollar global effort to create the first "artificial" black hole. Wrestling with visions of an entirely different life…a better future…DOCTOR DOOM finds himself at a crossroads. (what is he questioning?)
A catastrophic act of terrorism kills thousands, and the prime suspect is… DOOM? Victor will have to push his unexplained thoughts aside and focus on remaining alive as the title of "Most Wanted Man" is thrust upon him….
Left with no homeland, no armies, no allies, indeed, nothing at all, will the reign of Doctor Doom come to an abrupt halt?
Rated T
In Shops: Oct 09, 2019
SRP: $4.99