Dynamite Entertainment to Become a Premier Publisher at Diamond Comics (CONFIRMED)
UPDATE: That was one hell of a Rich Twitch. Original article up top, follow-up PR below.
With DC Comics leaving the front section of Previews, alongside Marvel, that section for Diamond's Premier publishers was looking a little bare, with just Dark Horse, Image Comics and IDW.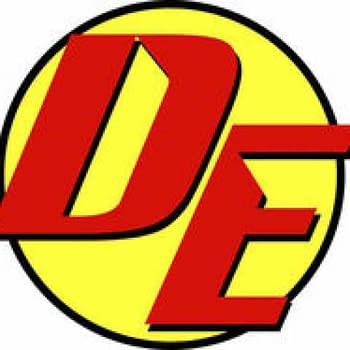 Well, finally, after over a decade of trying and pointing out how their marketshare was sometimes higher than Dark Horse, the rumour is that Dynamite Entertainment has made it.
Spilling out of bartalk gossip at ComicsPRO in Portland this week is the word that the publisher of James Bond, Red Sonja, Battlestar Galactica and Game Of Thrones comics, is now to be at the very front of the Previews catalogue.
If true, it changes the publisher's relationship with Diamond Comic Distributors, gives the publisher advantages over other publishers, makes Diamond more of a client of Dynamite than Dynamite being a customer of Diamond. It's a big deal.
After all, they have been trying for so long. Over a decade to my knowledge. They even changed their listed name in Previews from Dynamite Entertainment to D.E. so that if they went PRemier, they would be at the very front of Previews, ahead of Dark Horse Comics.
Will that hold? I guess we'll find out…
UPDATE: Dynamite Entertainment supplied the following PR less than an hour after the Bleeding Cool article ran.
Diamond Comic Distributors and Dynamite Entertainment announce today that Dynamite has attained the "Premier" classification, which constitutes Dynamite's moving to the "Premiere" section of Diamond Previews. The move recognizes the company's standing as a leading comic book and graphic novel publisher and expands their marketing and sales initiatives to the comic book specialty and bookstore markets.
"This change recognizes the growth and importance of Dynamite Entertainment to our business and the comics industry as a whole," said Diamond VP-Purchasing, Tim Lenaghan. "We look forward to working with Dynamite for many years to come to help nurture and grow the comic book specialty market."
"It's a supreme honor to advance to Premier Vendor status, and truly a reflection of the dedication of everyone at Dynamite, the strength and success of our partnerships with creators and licensors, and the comics we bring to our retail supporters and fans. Everyone involved, especially the comic shops and readers, deserves our utmost respect and gratitude for their support," says Nick Barrucci, CEO and Publisher of Dynamite Entertainment. "We work shoulder-to-shoulder with amazing people, and this achievement gives greater visibility to the monumental work that they do. With our new position and reach, we'll be able to better coordinate with Diamond on many new ways to serve the retail community and further diversify our categories of product."
Beginning in April (and corresponding to June shipping), Dynamite will feature in the exclusive "Premier Comics" sections of Diamond's PREVIEWS catalog and PREVIEWSworld.com website, highlighting their new offerings to comic shop retailers and customers on a monthly basis. Dynamite's move will place them in the forefront of the catalog with other Premier-status publishers including Image Comics, Dark Horse Comics, and IDW Publishing. In addition to their published offerings, Dynamite's full range of merchandise – including statues, trading cards, and more – will move into the Premier section of Previews.