Dynamite And Paizo Publishing Reveal Pathfinder Origins
By Christopher Helton
Dynamite Entertainment and Paizo Publishing have announced a new miniseries of Pathfinder comics to be published by Dynamite. Called Pathfinder Origins, this six issue miniseries will explore the characters of the Pathfinder Comic and introduce one of the iconic characters of the Pathfinder Roleplaying Game to the fans of the comics. This miniseries will be written by the senior editorial staff of Pazio Publishing: Erik Mona (Paizo's Publisher and Chief Creative Officer), F. Wesley Schneider (Paizo's Editor-In-Chief) and James Sutter (a Senior Editor at Paizo Publishing). When I met Mona at Gen Con this past summer, he talked about being a long time Marvel Comics fan with an extensive pull list (who also regularly reads Bleeding Cool), so the transition from comic fan to comic writer should be an easy one. "The Paizo senior editorial team is thrilled to get a chance to pen new stories for the iconic Pathfinder characters we created," said Erik Mona, Paizo Publisher. "Because the tales are coming directly from the source, Pathfinder Origins reveals more about the Pathfinder world than we've yet seen in comics, with scenes in a half-dozen different nations, featuring all twelve of our core iconic characters, plus some fun extras like Hellknights, devils, chupacabras, and more!"
Pathfinder Origins will debut in February from Dynamite Entertainment.
Christopher Helton is a blogger, podcaster and tabletop RPG publisher who talks about games and other forms of geekery at the long-running Dorkland! blog. He is also the co-publisher at the ENnie Award winning Battlefield Press, Inc. You can find him on Twitter at @dorkland and on G+ at https://plus.google.com/+ChristopherHelton/ where he will talk your ear off about gaming and comics.
---
---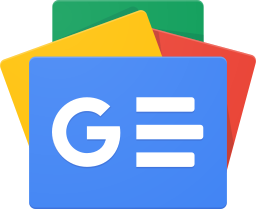 Stay up-to-date and support the site by following Bleeding Cool on Google News today!