Tales From ECCC: Brian Wood Is Massive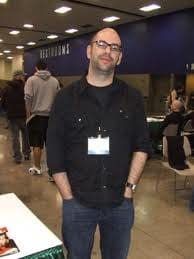 At ECCC, a number of anonymous Little Bleeders talked to a number of professionals. And this is what we learned.
Brian Wood might stay on Conan after his contract is up with 25 but no official word yet.

He promised last year that Massive would have backmatter pages exclusive to the comic but they disappeared. Why? Time is the biggest issue, but he plans to bring them back but not to the comic, but on a site everyone can see. Doing them as comic exclusives did not drive up monthly sales, which was their initial aim.
Massive!