Posted in: Comics | Tagged: barbara gordon, Comics, dc comics, eccc, flash, geoff johns, green lantern, huntress, stephanie brown
---
ECCC: DC All Access Panel – Flash, The Speed Of Light, And Other Consequences Of The New 52 (UPDATE) Jeffrey Whitelaw is covering ECCC for Bleeding Cool. He sent us some quick bullet points from today's DC All Access panel from his phone, and will follow up with more detail a bit later. In the meantime, here are some tidbits from the panel:
There was some talk about Fables, American Vampire, and Batman Incorporated, but nothing was said that we don't already know. I was furiously typing into my phone the the entire panel, the following is what I think BC readers will be interested in:
Green Lantern: Why isn't Green Lantern a complete reboot? There was a lot of talk about Batman and Green Lantern along the lines of "if it's not broke don't fix it." Geoff Johns basically already rebooted Green Lantern with Rebirth. Johns has fun writing GL. We will start to see nuances of Justice League Hal Jordan in issue 8 of Green Lantern.
Red Hood & the Outlaws: Jason Todd, cool new origin stuff coming up.
Huntress will be featured in World' Finest in May.
Flash: No speed of light, they want to give the character challenges. He will be dealing with the consequences of his power, and there is some cool new stuff coming up involving the speed force. They are exploring what it means to be the Flash, and consequences are "dire".
Static Shock: There are plans for the character.
Stephanie Brown/Barbara Gordon: No comment on how Gordon will replace Brown. No plans for Brown any time soon.
UPDATE: Judd Morse adds some salient points;
The DC All Access panel was foggy on details but full of prizes.
While there weren't a ton of questions answered or new tidbits thrown out, the DC ALL Access panel did at least manage to grease a few fan palms with variant first issues of Detective and Action Comics. So That's not bad, I suppose. Kind of a wash.
DC editor Mike Marts led the DC panel consisting of himself, fellow editors Ben Abernathy, Brian Cunningham, and Rachel Gluckstern, and creative types Bill Willingham, Dustin Nguyen, Chris Burnham, Nathan Fairbairn, and an absent Marcus To as they made a few announcments, danced around a few questions and cracked a few jokes.
After a bit of a late start involving the tech guys borrowing an attendee's laptop to set up the presentation (the owner of which was bribed with promises of autographs), the panel spent a little time talking about upcoming goodies. Bill Willingham plugged his Vertigo series Fables, which is, as he put it, on issue "one hundred something something something." After briefly mentioning his new ongoing Fables spinoff Fairest, he also mentioned that a Fables graphic novel was slated for a November release. "It's called 'Wolves in the Heartland,'" Willingham teased. "It's this big, huge, single thing. About werewolves. In the heartland."
Dustin Nguyen talked a little bit about his upcoming work, including working with writer Scott Snyder on American Vampire, in an arc called "Survival of the Fittest." He also briefly mentioned his upcoming work on new title Justice League Beyond.
Batman, INC. artist Chris Burnham promised a crazy series with "massive tone shifts" when the last chapter of the Grant Morrison Batman saga resumes in May. Burnham had high praise for Morrison, joking that he could pack more into a tight conversation than Marvel writer Brian Michael Bendis could fit into an entire issue. Burnham also talked a little bit about the creative process when it comes to working with Morrison. He said Morrison generally sends Burnham the plot to an issue, and Burnham creates his artwork based on the plot. Then Morrison writes the dialogue for the issue after getting the pencil work back.
"Batman, Inc. is continuing with its previous themes," said Marts. "If you liked it before, you'll love it now."
The editors then praised DC's upcoming Free Comic Book Day offering, "The New 52," which, I'm assuming, is kind of a hodgepodge of New 52 stories that include a Jim Lee cover, a handful of new JLA pages, some Gene Ha artwork, etc. Abernathy praised the book, saying that fans would be shocked when they see who shows up in the four-page Jim Lee spread.
There were around a dozen questions at the end, here's a rough breakdown of how they went:
Q: Something-something- Power Girl's costume [the first question had mic issues]?
A: Stay tuned in for more Power Girl stuff in May.
Q: Why didn't Green Lantern get a reboot like most of the rest of the line, and why is there such a difference between the JLA Green Lantern (both past and present) and the "regular" Green Lantern?
A: We figured that, like Batman, if it wasn't broken, we shouldn't fix it. And honestly, Geoff Johns has kind of already been rebooting the character anyway since he brought Hal back in Green Lantern: Rebirth. As to the differences in character between the JLA versions and the the "regular" versions of Green Lantern, look for more cohesion between the two as of GL number eight.
Q: What's been some of the unique challenges that digital brings to editorial.
A: Format, format, format.
Q: Since launching the New 52, more of the books (Batman titles in particular) seem to be much more violent. Was that done on purpose?
A: Violent content wasn't something we wanted to adjust with the New 52 [wait, what?]. Story comes first. Some are violent, some aren't. But story is our primary concern.
Q: Static Shock?
A: He'll be around.
Q: Red Hood's concrete origins?
A: Stay tuned.
Q: Why are you literally making the Flash go slower?
A: We want him to have more challenges. A character that does nothing but zip around at the speed of light might get old after a while.
Q: Reverse Flash?
A: Stay Tuned.
Q: Huntress in Earth One?
A: Keep an eye on World's Finest.
Q: How's the post-Steph Brown Batman, Inc. transition going?
A: We're not allowed to talk about that.
Q: Will Steph Brown be back any time soon?
A: Nope.
Q: Why isn't Steph Brown considered a Robin any more?
A: Willingham: I'm so glad I don't have to answer that one. Marts: Steph is close to my heart, close to all of our hearts. But for the moment we're staying away from her.
Q: Did Bruce really have to punch Dick just to get his tooth out?
A: Actually, that was intentional. There's more to it than you think. Snyder's been planning that scene for a while now.
Q: Will there be more exploration of the Speed Force in upcoming issues of the Flash?
A: Yup. .
---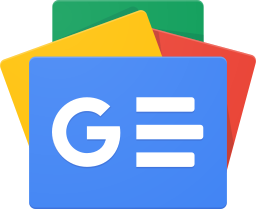 Stay up-to-date and support the site by following Bleeding Cool on Google News today!