Image Comics, publishers of comic books and promoters of live appearances, has announced the latest signing tour for one of their upcoming books. According to a press release, superstar writer Ed Brubaker will be touring the country in support of his and Sean Phillips' new book, My Heroes Have Always Been Junkies. As part of this extensive tour, Brubakermania will be coming to such locations as California, California, California, and New Orleans.
From the press release:
Image Comics is pleased to announce the MY HEROES HAVE ALWAYS BEEN JUNKIES Signing Tour featuring the bestselling and award-winning graphic novel writer and co-creator Ed Brubaker.

MY HEROES HAVE ALWAYS BEEN JUNKIES Signing Tour:
October 10th, 5 to 8PM – COLLECTORS PARADISE, Winnetka, CA
October 11th, 7:30 PM – SKYLIGHT BOOKS in Los Feliz, CA
Signing, plus Q & A about the book with Brubaker & Jeff Garlin
October 13th, 8 PM – 12 AM – ISOTOPE, San Francisco, CA
October 25th, 6 – 9 PM – CRESCENT CITY COMICS, New Orleans, LA

MY HEROES HAVE ALWAYS BEEN JUNKIES by Ed Brubaker and Sean Phillips (ISBN: 978-1534308466) is available now in comics shops and bookstores on Tuesday, October 16th. It is also available to order on Amazon, Barnes & Noble, Books-a-Million, IndieBound, and Indigo.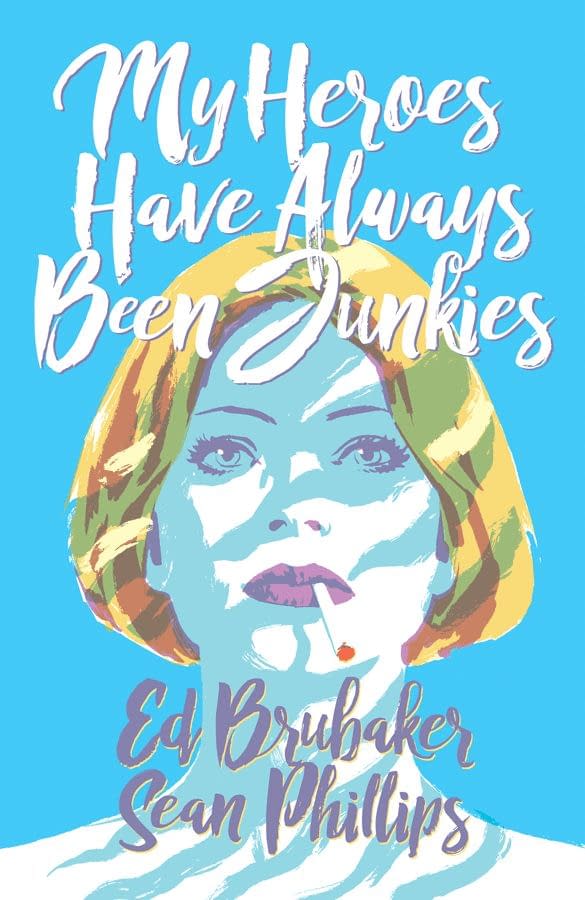 Enjoyed this article? Share it!