Entertainment Earth Reacts To Death Of Leonard Nimoy 'With Due Respect' This e-mail went out to a number of retailers yesterday from Entertainment Earth Distribution, after it was announced that Leonard Nimoy had died.
Hey There,

This is the part of the job that no one likes. I am sorry to say that Leonard Nimoy passed away this morning. Now is the time to celebrate his life and we know fans will be looking for something to remember him by. We have merchandise in stock as well as pre-orders. I am only trying to make sure you are aware as we already seen a ton of orders come in this morning. So with all due respect we would like you to be able to offer your customers the items they will be looking for. If I can help please let me know.

Log in at www.eedistribution.com before clicking on the links.

Keep in mind that this is the last day of our Bif Bang Pow line sale

All Star Trek items from Bif Bang Pow
http://eearth.us/?l=vk6zy87p

Highlights include:

Star Trek The Original Series Amok Time Kirk vs. Spock Bobble Heads – Pre-order for October
http://eearth.us/?l=Eg7p4t21y

Star Trek II: The Wrath of Khan Spock Bobble Head – 30 units left
http://eearth.us/?l=pdb7g9yh

The Big Bang Theory / Star Trek: The Original Series Sheldon as Spock 8-Inch Action Figure – 376 units in stock
http://eearth.us/?l=Ewx8zq739

Also at New York Toy Fair we previewed our convention exclusive bobble heads that include Hippie Spock and Spock swimming with the whales from Star Trek IV for SDCC that is due in the summer of 2015. These aren't on our site yet but if you call me I can put in an order for you.

Star Trek Spock Pop! Vinyl Figure
http://eearth.us/?l=jwm4km21

Star Trek Spock ReAction 3 3/4-Inch Retro Action Figure – Preorder for March
http://eearth.us/?l=E1ybp5mbz

Star Trek Spock Delta Shield Mug – 30 units in stock
http://eearth.us/?l=ydqtg5wd

Star Trek Original Series Spock Masterpiece Collection Bust – Coming in April
http://eearth.us/?l=jj8qq7nk

Star Trek Salt and Pepper Shakers
http://eearth.us/?l=E7skv4c3k

Star Trek Spock Blue Beach Towel – Coming in March
http://eearth.us/?l=yqxw9qzg

Star Trek Live Long and Prosper 20 oz. Mug
http://eearth.us/?l=Er48vckbw

All Spock items
http://eearth.us/?l=Ezqp82k4w

All Star Trek items
http://eearth.us/?l=n76w91q4

Leonard was also a part of a Twilight Zone episode called "In The Fugitive" which we have an 8 inch figure for.

The Twilight Zone The Fugitive Alien and A Quality of Mercy Hansen 8-inch Action Figures Case
http://eearth.us/?l=n2qsp99k

Thank you,

Bianca Hidalgo| EE Distribution Sales Supervisor
EE Distribution | 61 Moreland Rd. | Simi Valley, CA 93065 USA
---
---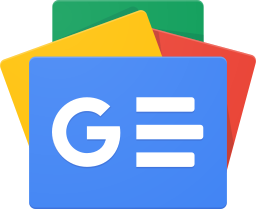 Stay up-to-date and support the site by following Bleeding Cool on Google News today!