Posted in: Comics | Tagged: Comics, entertainment, ethan van sciver, jae lee, meredith finch, New Jersey Comic Expo
---
Ethan Van Sciver Leads Guest List For New Jersey Comic Expo
The New Jersey Comic Expo has announced their initial guest list for the show November 18-19, 2017, and they have a few interesting names already. The list includes Ethan Van Sciver, Meredith Finch, Dennis Calero, Neil Vokes, Erica Schultz, Greg Land and Jae Lee. The show takes place at the New Jersey Convention & Exposition Center, and they still have booths and artist alley space available. You can see more information for them here. Van Sciver had been in the news back in May after making some insensitive comments about suicide on social media and in August he took again to social media to let the world know he was not a White Supremacist. Van Sciver is a veteran comic artist, starting his career out on Impulse and then hooking up with Geoff Johns on Green Lanten: Rebirth and The Flash: Rebirth among other big projects. He was one of the main artists on the Sinestro Corps War and Blackest Night. He is currently involved with the Metal event going on right now.
An interesting thing to point out is on the listing for Finch it reads: "Married to international, best-selling comic artist David Finch and mother to three boys, Meredith has been steeped in the world of comics since meeting Finch in November 2005." I'm not sure if the bios were written by the guests or by the convention staff… but I think I would've led with the fact she worked on Wonder Woman and Catwoman long before I got to the fact she's married to a popular artist.
Lee is the most recent edition to the list. He's know for his work at Marvel with The Inhumans, Sentry and Stephen King's Dark Tower as well as his work at Image with the creator-owned Hellshock and time on Wildcats and Youngblood.
---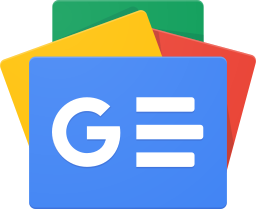 Stay up-to-date and support the site by following Bleeding Cool on Google News today!