First Look At Covers And Solicitations For Dynamite's Gold Key Characters
Here we have a first look at the covers and solicitations for January's new Gold Key comics from Dynamite. Magnus: Robot Hunter by Fred Van Lente and Roberto Castro, Solar: Man of the Atom by Frank J. Barbiere and Jonathan Lau and Turok: Dinosaur Hunter by Greg Pak and Mirko Colak.
MAGNUS: ROBOT FIGHTER #11
Cover: Jonathan Lau Writer: Fred Van Lente Art: Roberto Castro
ON SALE DATE: January 14
THE BASILISK: It can't be stopped. It can no longer be contained. It thinks it's God. And it wants to murder everyone. With Magnus out of commission, who can step up and defeat the undefeatable? (Spoiler: No one)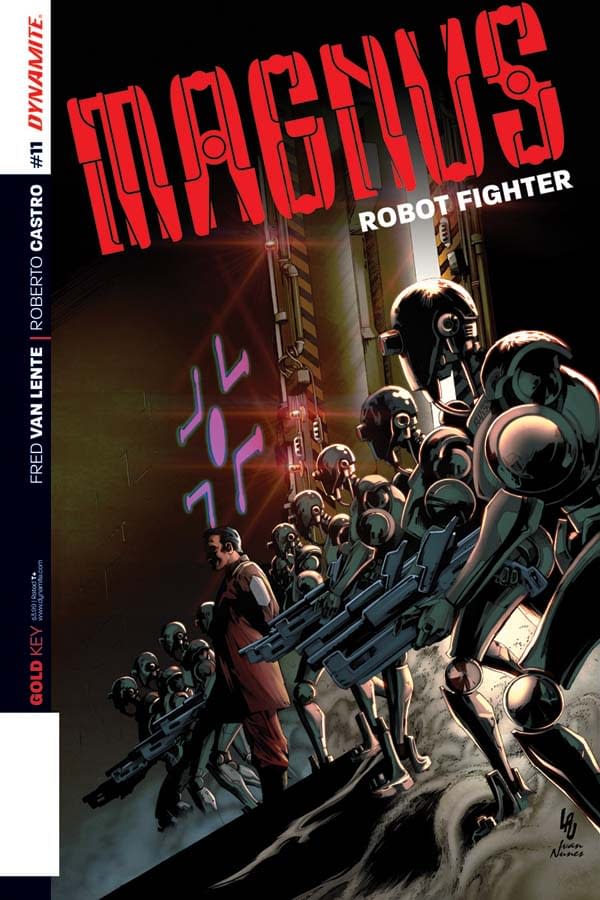 SOLAR: MAN OF THE ATOM #10
Cover: Marc Laming Writer: Frank J. Barbiere Art: Jonathan Lau
ON SALE DATE: January 21
Ah, great. Just when Erica's getting the hang of the Solar powers, she's gotta deal with magic. Doctor Spektor is in town, to cause chaos and confusion, pretty much just because he can. Find out what happens when indefinite cosmic power meets untamable mystic might!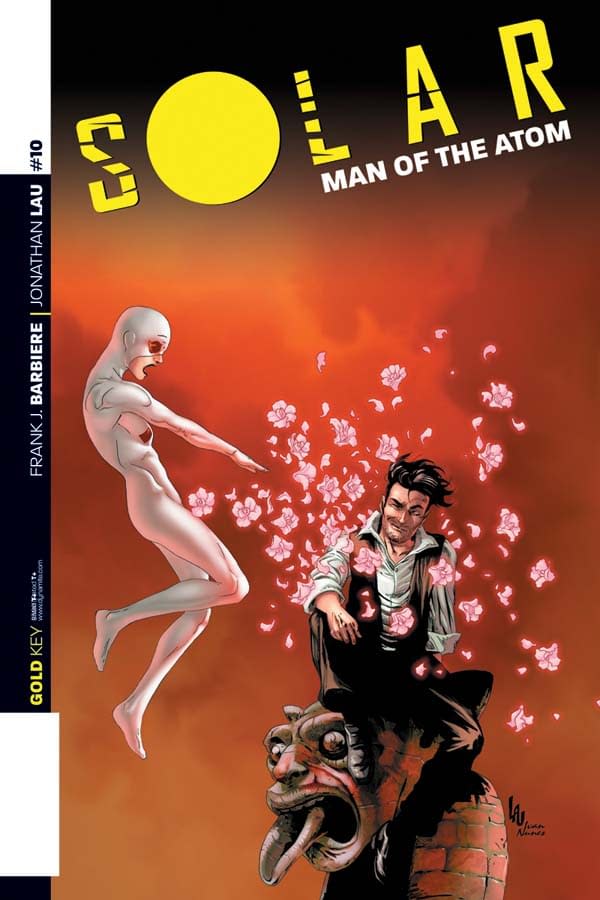 TUROK: DINOSAUR HUNTER #11
Cover: Bart Sears Writer: Greg Pak, Paul Tobin Art: Mirko Colak
ON SALE DATE: January 28
Turok tames the pterodactyls! He and his allies have taken to Sherwood Forest after Turok discovers the nefarious scheming of the British upper crust. Will Turok find friends in the forest…or foes? It's high-flying archery and action from Greg Pak (Batman/Superman) and Paul Tobin (Bandette)!