Posted in: Comics | Tagged: Comics, dejah thoris, dynamite, entertainment, green hornet, HRL, red sonja, Swashbucklers
---
Exclusive Extended Preview of Swashbucklers: The Saga Continues #1 and More
We have exclusive extended previews for the Dynamite titles shipping this week including Swashbucklers: The Saga Continues #1, Dejah Thoris #3, Green Hornet #2, and Red Sonja #14. We also have a preview of Agent 47: Birth of the Hitman #5 and a look inside the Centipede Vol 1: Game Over trade.
Agent 47: Birth of the Hitman #5
writer: Christopher Sebela
artist: Ariel Medel
covers: Jonathan Lau (A), Gameplay Variant (B)
As the only remaining survivor of the Institute, 47's role as Dr. Ort-Meyer's weapon is put to use one last time on an impossible contract against a shadowy foe who controls their fates. The blowback against Diana pushes her to finally track down the last name on her list, triggering a series of disasters that sets her on her collision course with the Hitman.
Centipede Vol 1: Game Over TP
writer: Max Bemis
artist: Eoin Marron
cover: Francesco Francavilla
FC | 136 pages | $19.99 | Teen+
Based on the classic Atari game! When a terrifying creature from beyond the stars attacks his planet, Dale's journey begins. But he is not out to save his world. It is already too late for that. As the lone survivor, the only thing he wants is revenge! Writer Max Bemis (Worst X-Man Ever, Foolkiller) and artist Eoin Marron (Sons of Anarchy Redwood Original) bring you a tale of survival and vengeance like you've never seen before. COLLECTS ISSUES 1-5 + BONUS CONTENT
Dejah Thoris #3
writer: Amy Chu
artist: Pasquale Qualano
covers: Mike McKone (A), Stephane Roux (B) Sergio Davila (C)
The Princess of Mars faces off against the Jeddak of Thurd in a deadly game of Jetan in order to win her team back.
Green Hornet #2
writer: Amy Chu
artist: German Erramouspe
covers: Mike McKone (A) Sean Chen (B)
The new Green Hornet embarks on her journey to become a hero and faces a threat unlike any she's ever faced before!
Killer Instinct #6
writer: Ian Edginton
artist: Ediano Silva
covers: Yildiray Cinar (A) Álvaro Sarraseca (B) Cam Adams (C-Sub)
The finale is here! Gargos is back, and while the Shadow Lord may be vulnerable, he is far from defenseless. Kim Wu and her fellow heroes race against time to defeat this monstrous foe. Meanwhile, ARIA and the Tsar have formed an unholy alliance, and are ready to slay whoever survives this Astral showdown.
Red Sonja #14
writer: Amy Chu, Erik Burnham
artist: Carlos Gomez
covers: Jonboy Meyers (A) Carlos Gomez (B) Gisèle Lagacé (C) Cosplay Photo Variant (D) Art Baltazar (E-Sub)
Red Sonja and Wallace have faced the darkness and made their way out from Hell – or have they? They've crossed the River Styx, but the land of the living looks just as desolate as the land of the Dead – and it soon becomes all too clear that this is the handiwork of Kulan Gath, enraging Sonja. She didn't travel back and forth through time and escape from Hell just to find her homelands in ruin…Kulan Gath may be more powerful than ever, but a reckoning is coming!
Swashbucklers: The Saga Continues #1
writer: Marc Guggenheim
artist: Andrea Mutti
covers: Butch Guice (A) Philip Tan (B)
The last we saw of the crew of the Starshadow in the pages of Bill Mantlo and Butch Guice's Swords of the Swashbucklers, it seemed that all was lost. Decades later, Raader and her crew return to bring their adventuring to the cosmos once again! Marc Guggenheim (X-Men Gold, Spider-Man) and Andrea Mutti (Rebels, Port of Earth) team up to continue the epic space adventure. Learn of the return of the legendary space pirates as The Saga Continues!
---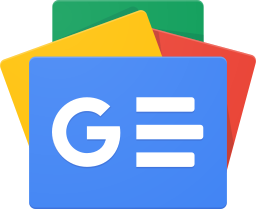 Stay up-to-date and support the site by following Bleeding Cool on Google News today!