We ran a bunch of second printings from Marvel Comics coming the other day, though we only had the cover for X-23 #2 second print. Well, a bunch more covers have been released now. For Thor #3 second printing (with a spoiler for the end of issue 1)…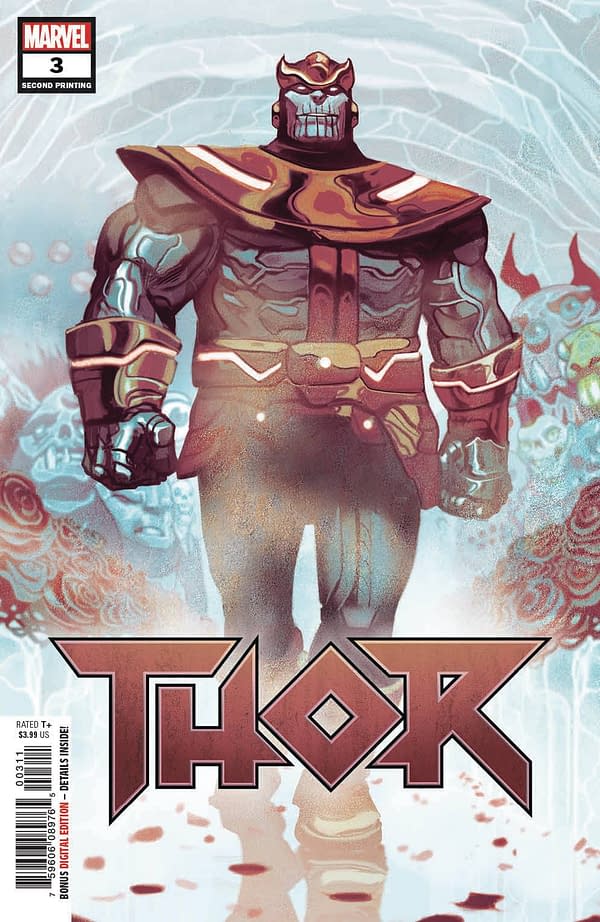 A recoloured first print cover Tony Stark: Iron Man #3 second printing…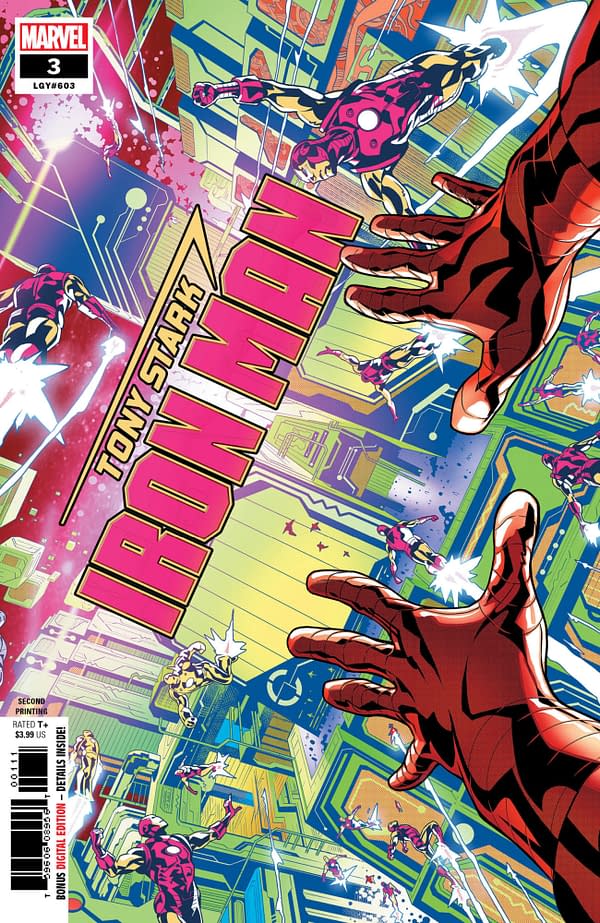 …and for Extermination #1 second printing. With a big final page spoiler with NuCable…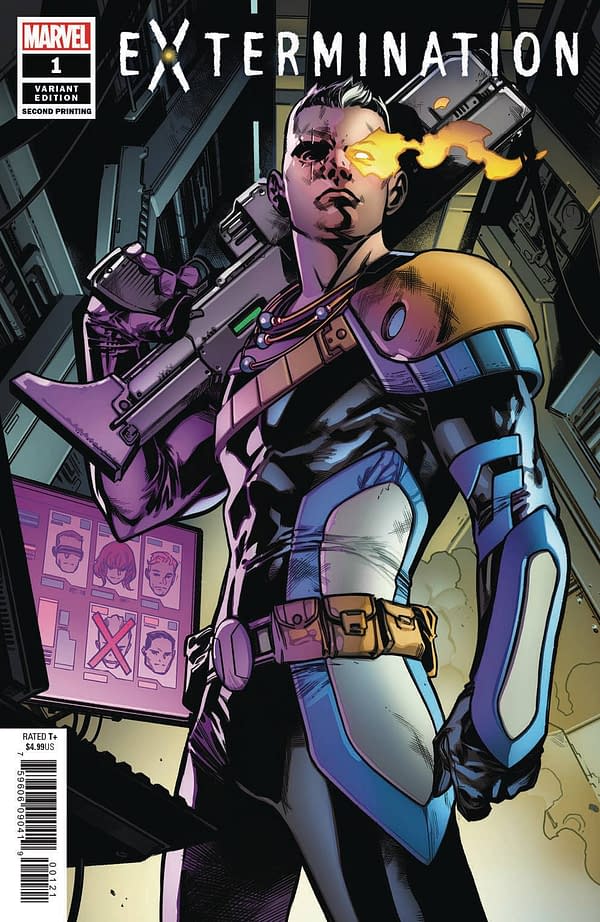 Look for them all on September 19th.
TONY STARK IRON MAN #3
(W) Dan Slott (A) Valerio Schiti (CA) Alexander Lozano
NON-PLAYER CHARACTER ASSASSINATION!
•  What is MACHINE MAN'S problem with (our) IRON MAN of 2018?
•  When TONY STARK unveils his latest innovation, the Great eScape, AARON STACK realizes what it will mean for all the artificial life-forms of the Marvel Universe…blue checks or DEATH!
•  Also in this issue: A new development for JOCASTA. ANDY dates a single mom (no, really, this is important). And that classic Iron Man villain you've been talking about since the first issue? Theyyyyy're back. Mwahaha! Rated T+ SRP: $3.99
THOR #3
(W) Jason Aaron (A/CA) Michael Del Mundo
UNHOLY MATRIMONY!
War rages across the land of the dead, and not even the reunion of Thor with his brother Balder can stop it!  Perhaps peace might come from the wedding of the century… in Hel! With Hela, the goddess of death, as the bride, which Odinson brother is going to be the lucky groom? And what special surprise guest is looking to put a deadly stop to the nuptials? Rated T+  SRP: $3.99
EXTERMINATION #1 (OF 5)
(W) Ed Brisson (A) Pepe Larraz (CA) Mark Brooks
Cyclops. Iceman. Angel. Beast. Marvel Girl. The original team of teen mutants brought together by Professor Charles Xavier many years ago have been shunted through time to find a world they barely recognize but were determined to help. Now, finding themselves targeted for death, the future of mutantkind lies squarely in the hands of its past. Writer Ed Brisson (OLD MAN LOGAN, CABLE) and artist Pepe Larraz (UNCANNY AVENGERS, AVENGERS: NO SURRENDER) answer the biggest question of all: can the fate of the X-Men be changed?
Rated T+In Shops: Aug 15, 2018
SRP: $4.99
Enjoyed this article? Share it!