At the weekend, former Marvel employee and EIC of Comic Book, James Viscardi, tweeted the following.
Had a really interesting #comics market conversation with some retailers RE: Image Comics. They're frustrated they don't know what books to order because there's no central push from the company. They all saw IDW and Boom! overtaking them by year's end. Thoughts?

— James Viscardi (@JimViscardi) January 18, 2020
It developed into quite the thread.
Image falling to #4 or even #5 is an insane thought. It'll probably be tough thanks to their strong back catalog but it says more about them no longer being the leader in bringing new voices to the table. They're losing they ground which is a very interesting thing to see.

— James Viscardi (@JimViscardi) 18 January 2020
Boom! and IDW also have the help of good licensed titles that they don't treat like standard licensed books. They've been able to create a bit of a perfect storm to gain heat.

— James Viscardi (@JimViscardi) 18 January 2020
I also wouldn't be surprised if the book market publishers like Random House etc, getting more serious about the format poses a serious threat to a space once dominated by DM Indie pubs

— James Viscardi (@JimViscardi) 18 January 2020
There's also a big marketing and PR issue at play too. Boom! and IDW have dedicated people. Image does too but at Boom! their marketing changed a few years back being more aggressive reaching out to press than many other publishers. Valiant used to be great at this, too. #comics

— James Viscardi (@JimViscardi) 18 January 2020
This also isn't limited to folks actually running stores. It's the sentiment of the super talented team at @comicbook as well. Even amongst ourselves while deciding the best of the year, the diversity from publishers was on display.

— James Viscardi (@JimViscardi) 18 January 2020
Image has an image problem. I just don't know who/what they are anymore.

— James Viscardi (@JimViscardi) January 19, 2020
Not disparaging the quality of the books just pointing out the sentiment that nobody knows what to buy from Image anymore.

— James Viscardi (@JimViscardi) January 18, 2020
To me that's a cop out and a reason why without another solid hit they will fall. When TWD was hot, they touted that. Same with saga, sex criminals, the list goes on. Retailers and consumers have lost faith.

— James Viscardi (@JimViscardi) January 18, 2020
That's where pubs like Boom! look to be going and beating others to the punch.

— James Viscardi (@JimViscardi) January 19, 2020
But it was one response that seemed to kick off all the emailing that has been going on. With Image Comics Chief Financial Officer and co-Founder, Erik Larsen, creator of Savage Dragon. replying to the idea that IDW or Boom may overtake Image Comics in marketshare.
It's not likely to happen. That's my thought.

— Erik Larsen (@ErikJLarsen) 19 January 2020
They don't have the books or the talent. For creators—Image is the best deal in the industry by a mile.

— Erik Larsen (@ErikJLarsen) January 19, 2020
Now that is a thing. The Image Comics deal is. basically, for creator-owned comics, the designated creator receives all revenue minus print, distribution, warehousing costs and a central Image Comics fee. Rather than getting paid a set per-page fee and then a small percentage of profits in royalties, Image creators get the vast majority of the profits. This is why a comic book creator on 20,000 sales at Image Comics will make more money than a creator on 80,000 sales at Marvel or DC. And a comic like Undiscovered Country launching at 80,000 will have paid Scott Snyder, Charles Soule and Giuseppe Camuncoli more than months worth of working on Batman or Justice League.
However, this is usually paid out of the back end, months after the comic book has been published. Which means the creative team have to finish the comic months before they get paid for it. There are some arrangements either from Image Comics directly or with the lead creator so that some artists get an advance on future payments, so can get paid while drawing pages, but it is not the norm. While at Boom Studios, they are still fully creator-owned, the royalty payments are still generous, and there are page rates for artists working on the comic as they draw it.
Which is why some creators who do very well at Marvel, DC and, yes, Image Comics, see some of their projects come out through other publishers. It's why Kieron Gillen's Once & Future King comes out from Boom, so that artist Dan Mora can get earlier payment, while Die comes out from Image Comics. So yes, they sometimes have the same talent as Image Comics dies. I am sure Image Comics would be happy to publish a comic by James Tynion IV, but The Woods, Something Is Killing The Children have come out from Boom. Boom also publishes comics by Grant Morrison – as does Image Comics. Image also publishes Si Spurrier's Cry Havoc while Boom is now publishing Alienated. Brian Azzarello also writes Moonlight at Image and Faithless at Boom. When Erik says that Boom doesn't have the talent to beat Image, they are often the same people. Hence the buzzing of Slacks, WhatsApps and private Farebook groups.
Now Image Comics has done big launches of late for Undiscovered Country and Killadelphia, for example. But Boom hasn't done badly at all with Faithless, Once & Future, Something Is Killing The Children, Folklords and more – possibly more consistently. Image Comics saw a significant drop in marketshare towards the end of 2019, so the possibility is certainly there.
Oh wait, what was I thinking? We're getting more Saga for 2020. That will fix everything. As you were… but the conversation was continuing, as all sorts of people crawled out of the woodwork to comment.
It's also helped by the other smaller publishers offering better ordering incentives and putting out true hyped books. Even the secondary and speculator market is responding better to non image titles.

— James Viscardi (@JimViscardi) January 18, 2020
Common theme I keep hearing. Image is in a tough spot there because that's on creators. Fine line to walk there.

— James Viscardi (@JimViscardi) January 19, 2020
big names – not talent, big names. (Besides Undiscovered Country.) We carry several Image series for subscribers only. Market can't support the amount of indie comics there are. Image also fell into the trap of variant covers, which they swore they wouldn't do a few years ago.

— Chris Vittoe (@TheChrisVittoe) January 19, 2020
I am sure I will be getting e-mails from Kat Salazar or Arune Singh about this sometime. Maybe even Keith Davidsen, you never know. But creators, feel free to candidly tell me on richjohnston@bleedingcool.com how the famed gold standard of the Image Comics deal compares to Boom, IDW, Dark Horse, Vault, Aftershock, AWA or any of the other comic book publishers putting out creator-owned books right now. And retailers, tell me just how you cope with being faced with such a plethora of product…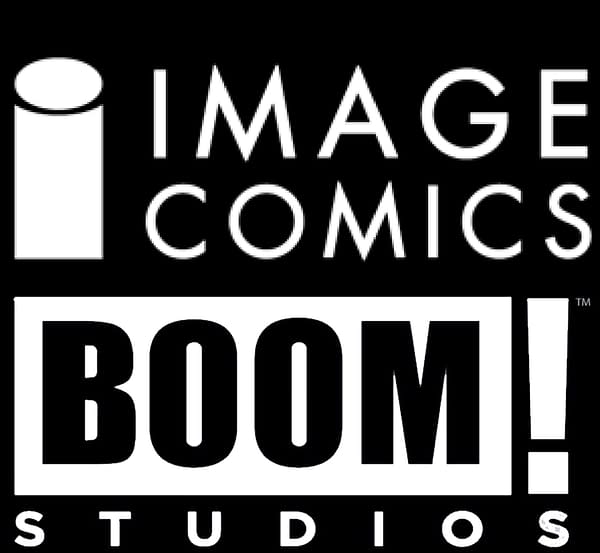 Fanboy Rampage was a blog by Graeme "Graham" McMillan dedicated to the funniest, most ludicrous and most inappropriate comic book back-and-forths online. McMillan has moved on now, becoming a proper journalist for the likes of The Hollywood Reporter and Wired but he gave permission to Bleeding Cool to revive his great creation.
Enjoyed this article? Share it!