The King of Elfland's Daughter is a 1924 fantasy novel by Lord Dunsany and widely recognized as one of the most influential and acclaimed works in fantasy literature. It found greater fame when released in paperback in 1969. While seen as highly influential upon the genre as a whole, the novel was particularly formative in the (later-named) subgenres of fairytale fantasy and high fantasy. The repeatedly-used description of the location of the border of Elfland is "beyond the fields we know."
So when Donny Cates opened Thor #1 with this reference, I thought that was a direct reference to The King of Elfland's Daughter.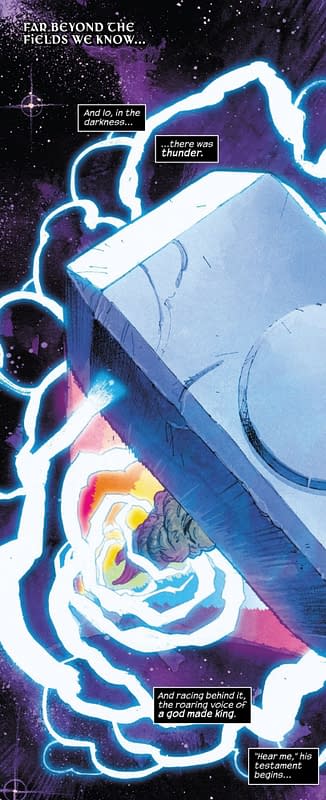 What a fool I was. From Thor #337 by Walter Simonson.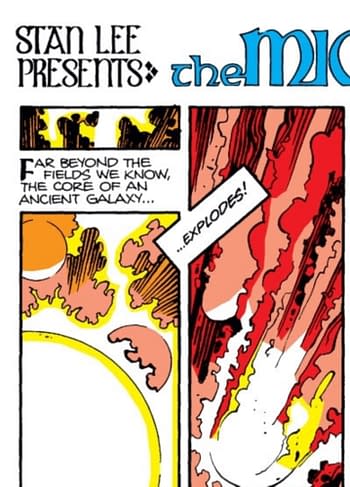 It was Walter's reference to the novel and Donny's reference to Walter.
Hey! Been waiting for someone to notice this.. https://t.co/3M7t2ivqdV

— DONNY⚡️CATES (@Doncates) January 4, 2020
Though intriguingly that line wasn't in the script. And originally there was lightning first rather than thunder…
Enjoyed this article? Share it!