Fiction Armour: All Star Batman #9 Review
[rwp-review-recap id="0"]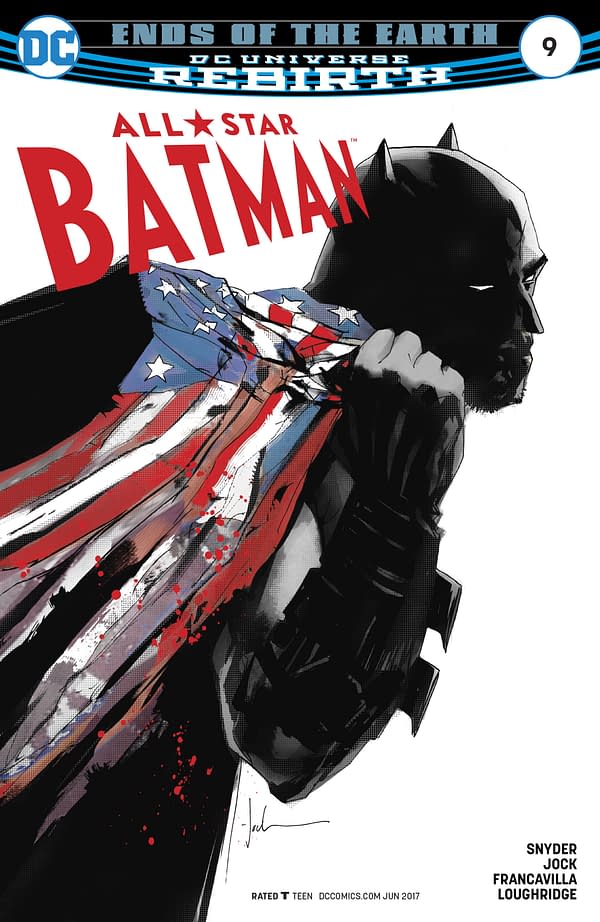 Another issue of All Star Batman, and another way of Scott Snyder using the Batman comic to tell a Batman story in a whole new style, and that also discusses ideas one wouldn't expect in a Batman story.
This time we open being told that this isn't in fact a Batman story, no matter how it looks. And it's true because it's not.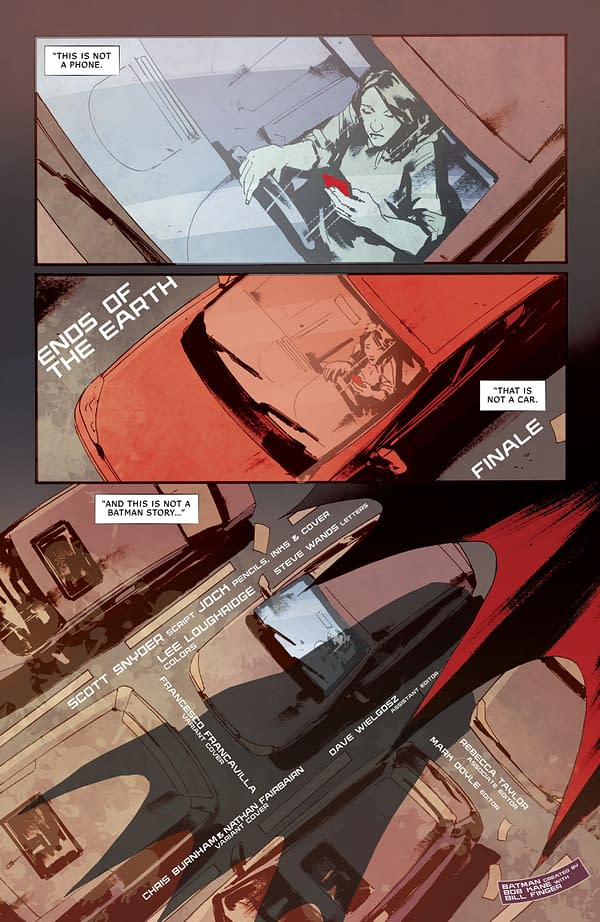 This is a Bruce Wayne story. It's a story about America. About the world. It's a story about stories, and what they mean to us.
Snyder playfully illustrates the importance of the Batman persona, not as the true face of Bruce Wayne, but the story, the fiction armour he wears overnight, for himself and for others. He is the story we tell ourselves that sticks with us, gives us the strength to do what we can to be like that character.
And while many will often make the argument that Batman is the true face and Bruce Wayne the mask, Snyder expertly twists this idea on its ear. Bruce Wayne is Bruce Wayne. He is the intelligence. He is the skill. He is the strength. Batman is just a story.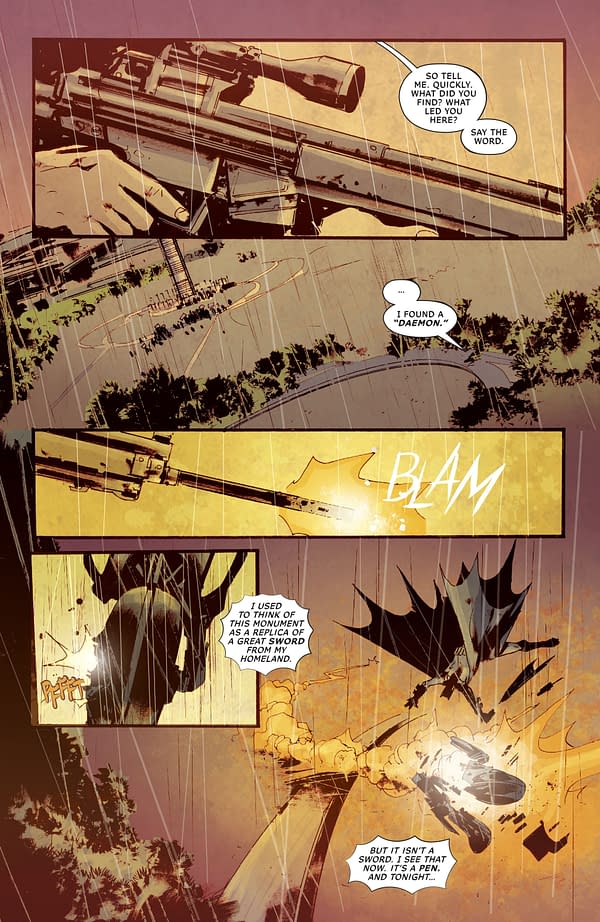 Jock's art, with colours by Lee Loughridge, is nice to see alongside Snyder's words once again, and works especially well here as it again highlights another difference in this issue. All Star Batman began as a big action, supersized fight scenes kind of Batman book, whereas this fight is more an intellectual confrontation. There is action, of course, but that's not the main focus: rather, the battle of wits and mastery of the theatrical.
Lastly, the final part of the secondary story with by Francesco Francavilla, resolves the Riddler mystery with some interesting thinking, but also brings an intriguing new wrinkle to the ongoing saga of Duke. I thought last issue's story may really be the element that brings out what will make Duke unique from the Dark Knight's other partners, but this issue really adds a curveball, that will be interesting to see how it plays out.
[rwp-review-ratings id="0"]
[rwp-review-form id="0"]