One of the nice things about Death's Head is how little he has changed. Despite many an update, reboot, retcon and re-sizing… his first appearance in the UK edition of Transformers #113 in 1987 is pretty much where he is now, yes?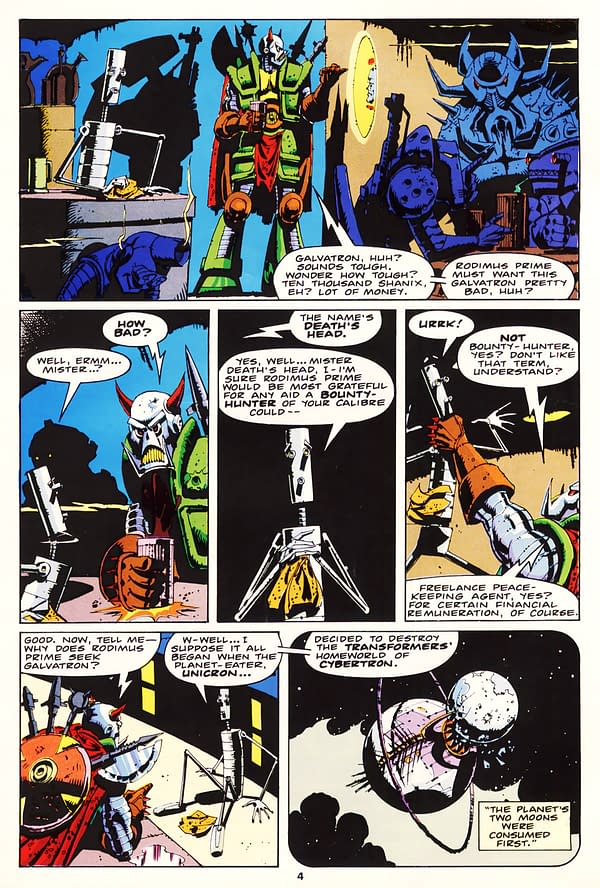 And in today's new Death's Head: Freelance Peacekeeping Agent series from Marvel US – something promised four years ago – Death's Head is rudely ejected, only to land up on modern-day Marvel Earth. Where his prone body dropped in the garbage is found and… recycled.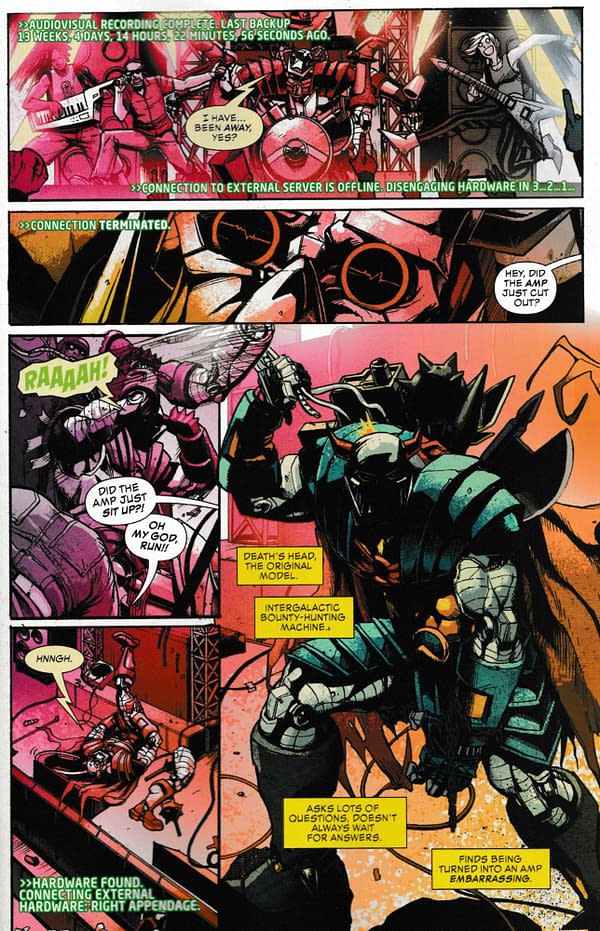 He was transformed into an amplifier for a rock band. And has now transformed back…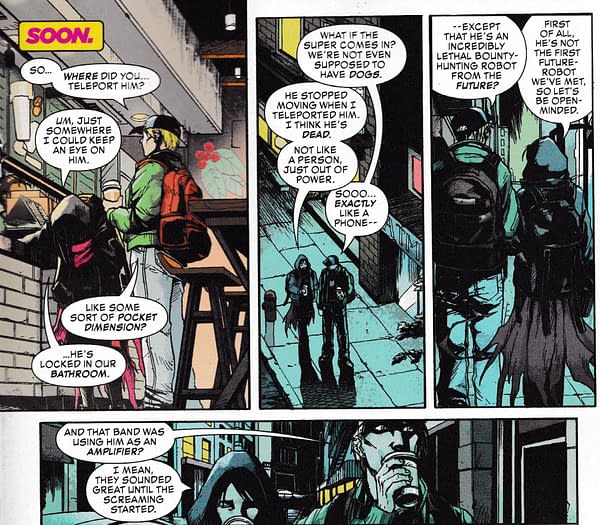 Finally, for Death's Head, he was a Transformer, For a very little while…
DEATHS HEAD #1 (OF 4)
(W) Tini Howard (A) Kei Zama (CA) Nick Roche
Rising stars Tini Howard & Kei Zama take on Marvel UK's hottest character, Death's Head, in a new miniseries! When a job goes wrong, intergalactic mech merc Death's Head wakes up half-assembled at a punk show! And if the crowd full of deodorant-eschewing youths wasn't enough, the Young Avengers show up! Well, half of them anyway. Hulkling and Wiccan face down the best freelance peacekeeping agent in this universe!
Parental AdvisoryIn Shops: Jul 31, 2019
SRP: $3.99
Enjoyed this article? Share it!