The wait is finally over! DC Comics has finally announced a Year of the Villain one-shot starring your favorite villain! What? No, not the Joker. No, not Lex Luthor. Not Cheetah. Not Captain Cold. No, not Sinestro. Not Deathstroke. Not Parallax. Not Darkseid. Not…
…not Onomatopoeia. Not Gentleman Ghost. Come on! Oh, did someone say Ocean Master? No? Well, it's Ocean Master. Come on, Ocean Master has to be somebody's favorite DC villain!
Well, look Ocean Master is getting his own Year of the Villain one-shot whether you like it or not, you ingrates! DC revealed the comic, written by Dan Watters with art by Miguel Mendonca, in their December solicitations. If you're Ocean Master's number one fan — and we know you're out there — check it out below.
OCEAN MASTER: YEAR OF THE VILLAIN #1
written by DAN WATTERS
art by MIGUEL MENDONÇA
cover by FRANCESCO MATTINA
Orm Marius lost nearly everything following the events of "Drowned Earth"—his crown, his love, and his freedom. Now, in the battle between justice and doom, Ocean Master struggles to find his place. But don't count him out just yet—Ocean Master is about to prove exactly what makes him the true king of the seven seas when he discovers a new power that will change the tide forever!
ONE-SHOT
ON SALE 12.11.19
$4.99 US |40 PAGES |FC |DC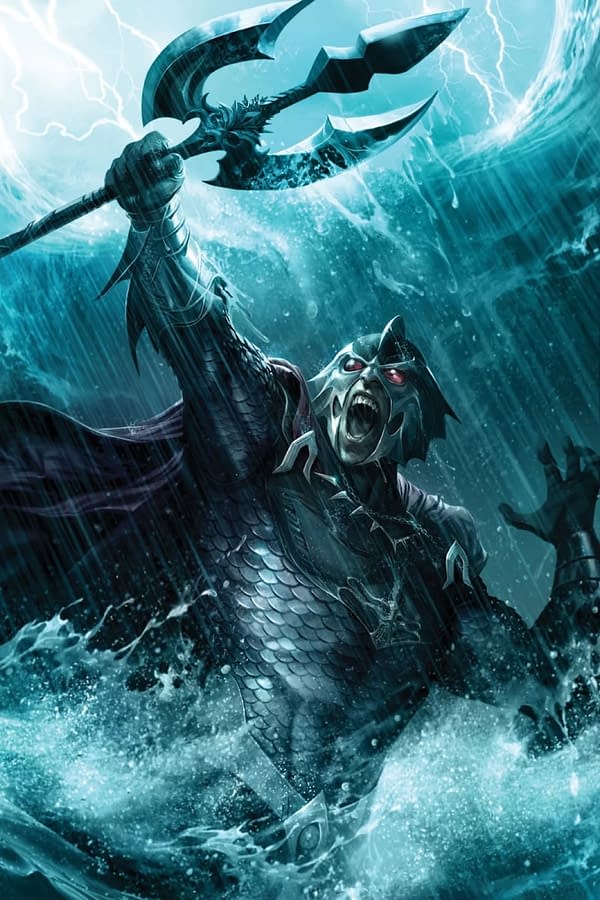 Enjoyed this article? Share it!