The rumour is that Shriek will appear in Venom 2, alongside Woody Harrelson as Carnage.
Shriek was created by Tom DeFalco, Mike W. Barr, Terry Kavanagh, Ron Lim, Jerry Bingham, and Mark Bagley (quite a tally) as part of the Maximum Carnage crossover in Spider-Man Unlimited #1 from May 1993, recently revived for Absolute Carnage.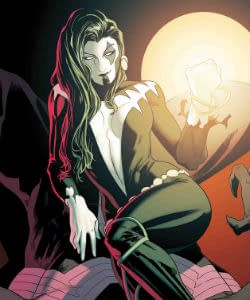 A dangerous and criminally insane villain with the ability to manipulate sound, Frances Louise Barrison, or Sandra Deel if you prefer, allied herself with Carnage and several other supervillains who went about New York on a killing spree. She has worn a variety of symbiotes in her time, and has formed a relationship with Carnage, even having adopted children in other symbiotes.
In today' Marvel Comics, she is currently involved in a cult dedicated in worshipping the symbiote god Knull, and killing former symbiote hosts to recover the codices they left behind.
And as a result of these rumours, copies of Spider-Man Unlimited #1 are flying off eBay. After not having a copy sell since the 6th of October, with copies generally selling for around $5, today has seen 14 copies around the $15 to $30 mark.
If the rumour becomes more than that, you could expect copies to go for a lot more. And some people are already chancing their arm, listing them for $100.
If it pans out, that may not be the craziest price. Do watch out for the True Believers dollar reprint version of earlier this year though…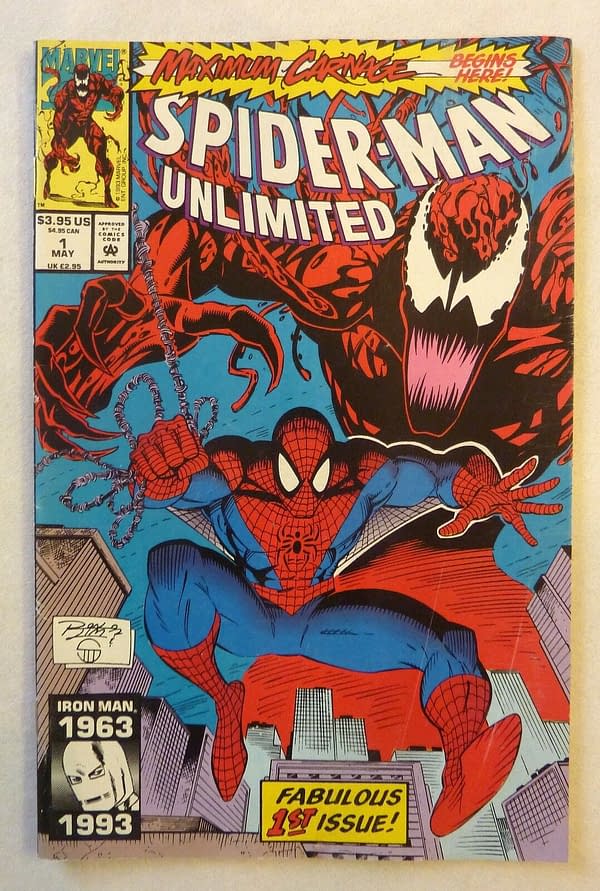 Enjoyed this article? Share it!