Is This The First Look At Duke Thomas's New 'Dark Matter' Costume As The Signal?
There was speculation rife after the release of Dark Days: The Forge and Dark Days: The Casting about what exactly was going on with Batman's latest young protege Duke Thomas. We then got confirmation from writer Scott Snyder that Duke would be getting his own series spinning out of Dark Nights: Metal, and that the superhero would be going by the name of Signal.
Further to that, at SDCC, Snyder confirmed with Dan DiDio's permission on a panel that the book will be part of Dark Matter and that Snyder is co-writing it with Tony Patrick, an alum of the DC Writers Workshop. Well, today it seems we get our first look at Duke's brand new costume, as Gotham's brand new hero by daylight.
https://twitter.com/sageterrence/status/894976792766894082
In a new piece of artwork by Cully Hamner, co-writer of the upcoming series Patrick seems to confirm this will be the gear for The Signal as he patrols the streets and does what Batman cannot.
Of course, there's plenty Duke can do that Batman cannot, as he seems to be a metahuman. Which will be something quite different for Batman's family of Gotham protectors, at least until the recent addition of Gotham Girl in Tom King's Batman run.
What exactly Duke's powers are and how these may help him in his mission in Gotham has yet to be fully explored, but it will probably be further detailed in both Metal and his own series. With a name like The Signal, could it be that he can shine a light on what does not seem immediately clear or obvious? That he can "see" things that others cannot? After all, at the end of The Casting, he was able to "see" how Batman's machine was supposed to work.
It's been fun having Duke Thomas be something quite different than other Batman proteges and Gotham family: he's a self-made hero, and never really a sidekick. Batman looked to take a different path, and help him find his own path as a superhero rather than train him on specifically his model.
At any rate, this is a pretty badass new costume. Wonder how long before we see it getting cosplay action.
---
---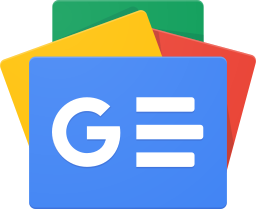 Stay up-to-date and support the site by following Bleeding Cool on Google News today!