Florida Man Dismembers Strangers, Steals Truck (Dead Man Logan #7 Preview)
Dead Man Logan is a 12-issue maxi-series all about killing off a Wolverine, which we have to admit is a concept we can really get behind. First of all, Wolverine's are annoying, always guest-appearing in too many comics and saying "bub" all the time. Secondly, there's just too damn many of them. But the problem with a 12-issue Wolverine killing mini-series is that you can't kill him off until the last issue, which means you've got to find some stuff for him to do in the meantime. In this preview of next week's Dead Man Logan #7, Wolverine decides to spend some time by taking a trip… to Florida?

Of course, this is the Florida of The Wastelands, the post-apocalyptic alternate future from which Old Man Logan originally hails. Though, it seems that it's not really so much different than regular Florida. And when Wolverine asks for directions, he quickly finds himself in a scuffle with some people who may or may not be tripping on bath salts…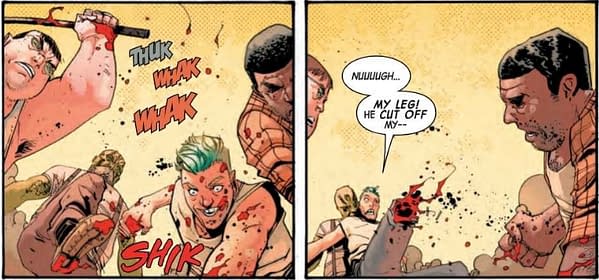 And Logan figures, when in Florida, do as the Floridians do… so he quickly dismembers his attackers…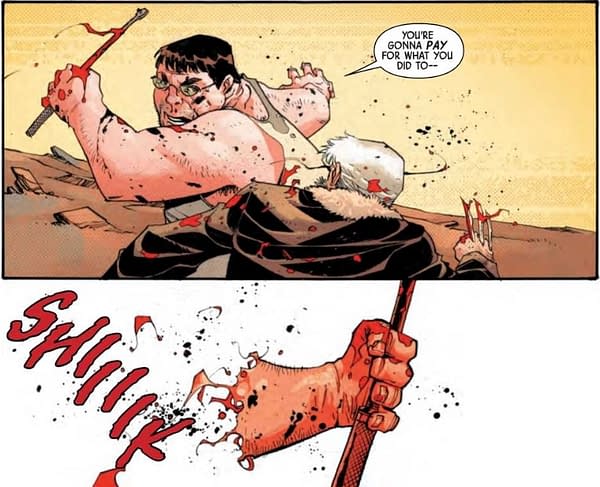 And steals their truck…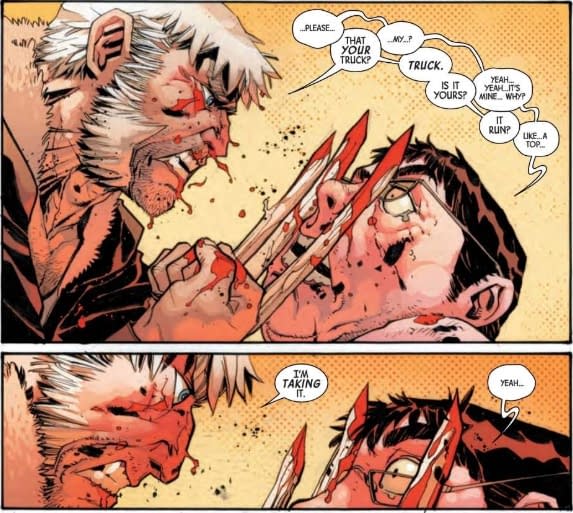 Dead Man Logan #7 hits stores on Wednesday.
Dead Man Logan #7 (of 12)
(W) Ed Brisson (A) Mike Henderson (CA) Declan Shalvey
Enter the Wastelands!
While Logan was in the Marvel Universe, the Wastelands fell even further into armageddon… welcome to your new future, True Believers!
Parental Advisory
In Shops: May 01, 2019
SRP: $3.99