Frank Castle Gets Crom Curious in September's "Savage Avengers" #5
There comes a time in every anti-hero's life when seeing that same old god, day after day, battle after battle, just grows stale. Sure, you joined the Savage Avengers, you get all the cool toys, but it's getting old. And then, you see some cool, bad-ass dude having the time of his life, just killing whatever he wants, glistening in sweaty murder juice.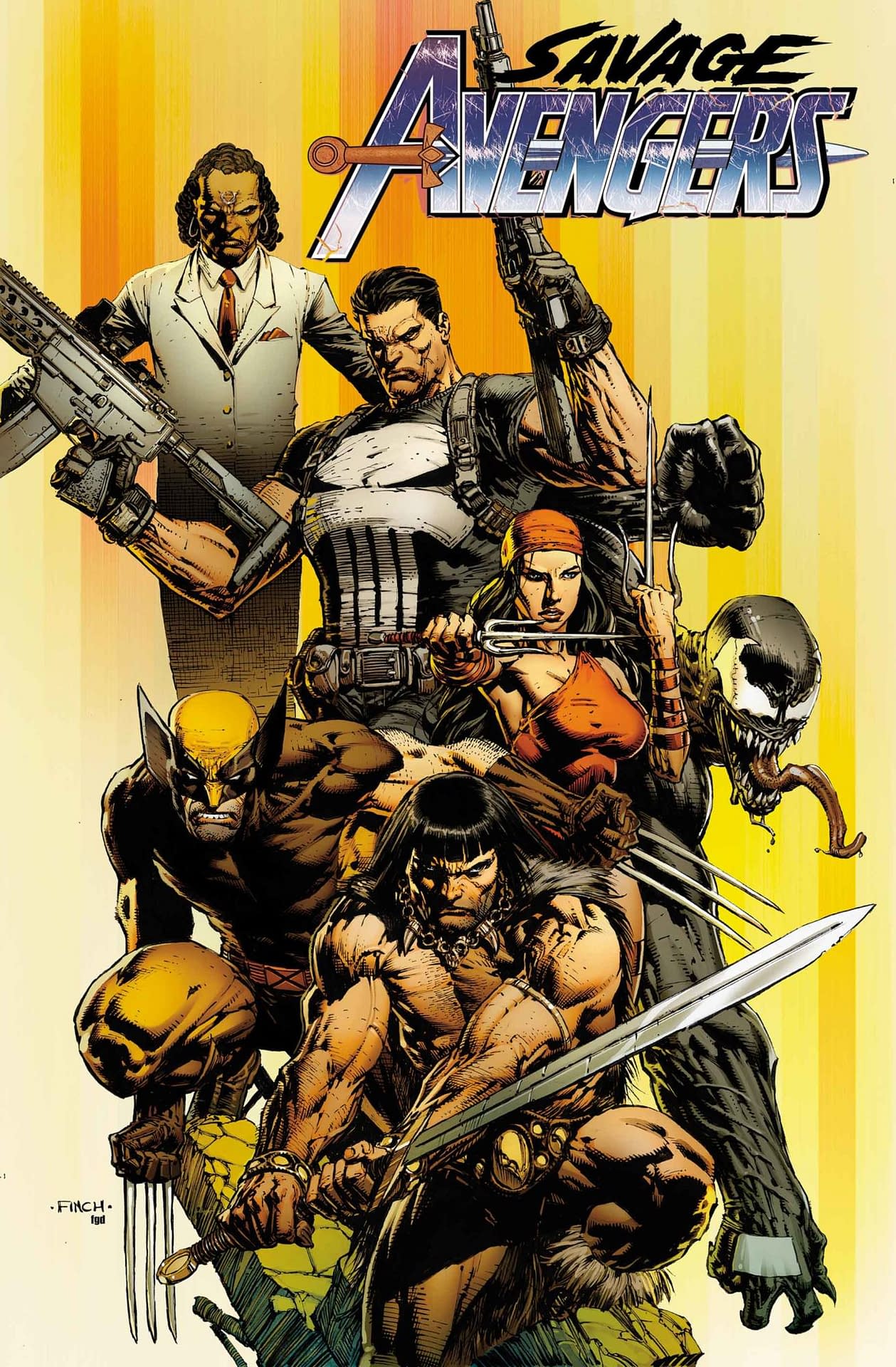 It's bound to hit you. You want to start seeing other gods.
And then, maybe you hear this prayer:
Crom, I have never prayed to you before. I have no tongue for it. No one, not even you, will remember if we were good men or bad. Why we fought, or why we died. All that matters is that two stood against many. That's what's important! Valor pleases you, Crom… so grant me one request. Grant me revenge! And if you do not listen, then the HELL with you!
Those words hit you like a ton of C-4, and you think "uh, need more bullets, this whole Marrow God thing is going sideways, and maybe…"
We'll find out how far Frank wants to take things with Crom in this September's Savage Avengers!
SAVAGE AVENGERS #5
GERRY DUGGAN (W) • MIKE DEODATO JR. (A) • Cover by DAVID FINCH
IMMORTAL WRAPAROUND VARIANT COVER BY TBA
• The Marrow God has eaten the sentient population of entire planets, but he never had to dance with the Savage Avengers. Kulan Gath is on the verge of defeat…or is that what he wanted the entire time?
• A Pyrrhic victory lights a fuse that will only burn more of the Marvel Universe.
• Plus, the Punisher is curious about Crom…
32 PGS./Parental Advisory …$3.99