Frank Frazetta's Cover For Eerie #23 Sells For $5.4 Million, Smashing Previous Records Set by Hergé
The 1969 fantasy painting Egyptian Queen, painted by Frank Frazetta, was commissioned and used for the cover to comic book anthology Eerie Magazine #23 in the same year. And last month it was sold for a record $5,400,000 at a public auction of vintage comic books and comic art held by Heritage Auctions in Chicago. The previous record for a piece of Frazetta artwork was the $1,790,000 million paid for Frazetta's Death Dealer #6 from 1990, which was set by Heritage in May 2018. It is also the most expensive item Heritage Auctions has ever sold.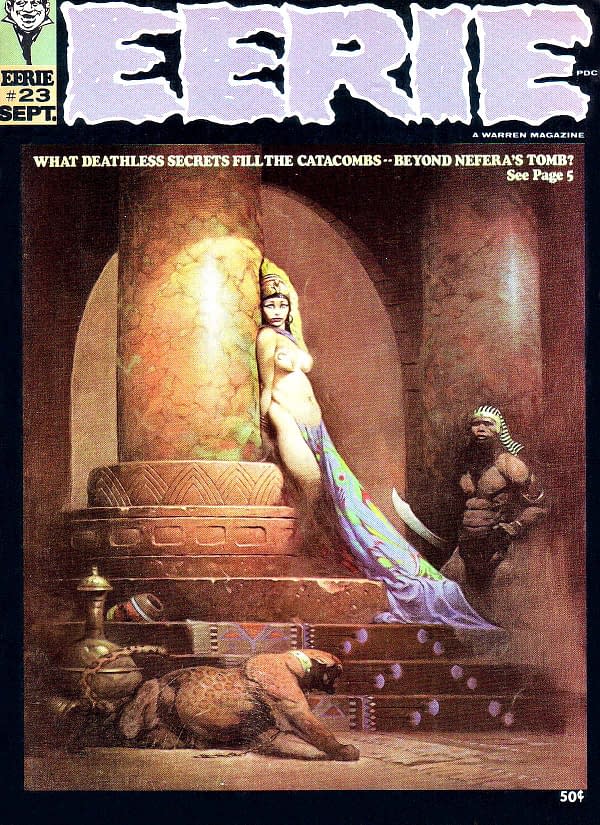 Other records have usually been claimed by the work of Tintin creator, Hergé. A double-page ink drawing that served as the inside cover for all the Tintin adventures published between 1937 and 1958, sold for $3,410,000 to an American fan in 2014. In February 2015, the original cover design for The Shooting Star almost matched the record when it was sold for $2,900,000.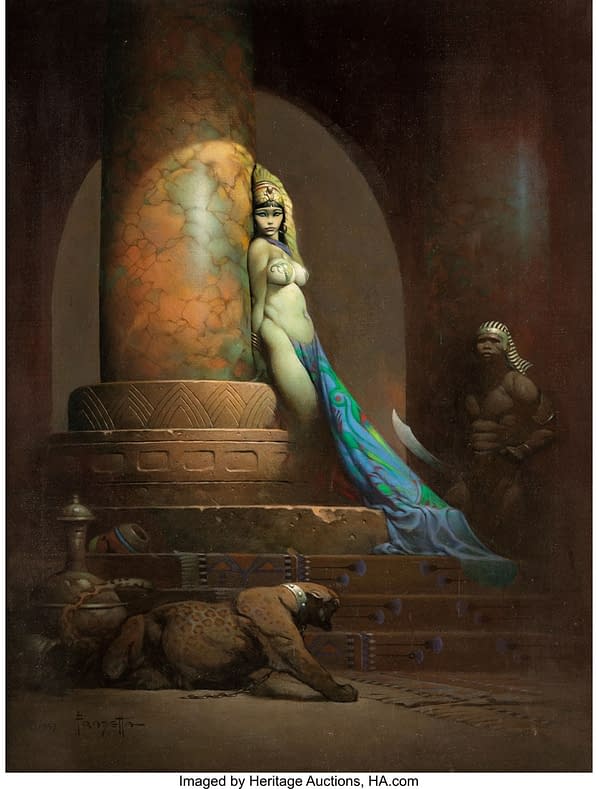 In May 2016, original artwork for the last two pages of the King Ottokar's Sceptre book sold for $1,200,000, while in October 2015, a double-page slate from the same Tintin book fetched more than $1,700,000. That same month, an investor paid $1,200,000 for a drawing from The Blue Lotus book, published in 1936, of Tintin and Snowy in Shanghai.
But this Frazetta cover has smashed all comers. Even the upcoming sale of the first Tintin cover, also scheduled from Heritage Auctions this month, is expected to only fetch up to $1,300,000.
Does anyone have a Frazetta original on them? Now might be the time to offer it up.