Frank Quitely is Judge Fedd on BBC's The Great British Menu
Frank Quitely appeared as a judge on BBC2's Great British Menu last night, talking about his work, career, and getting stuck into the food.
---
While I was gallivanting around London last night, Frank Quitely appeared as a guest judge on The Great British Menu on BBC2. So I just caught up this morning. This year's theme for the show has been animation and illustration, and set in Scotland and in need of a pop cultural guest, Vincent Deighan, better known as Frank Quitely, was recruited to the judging table.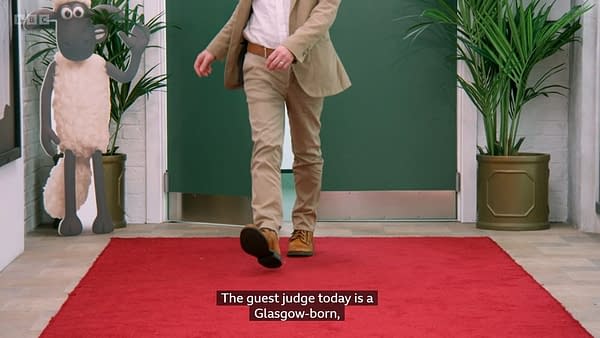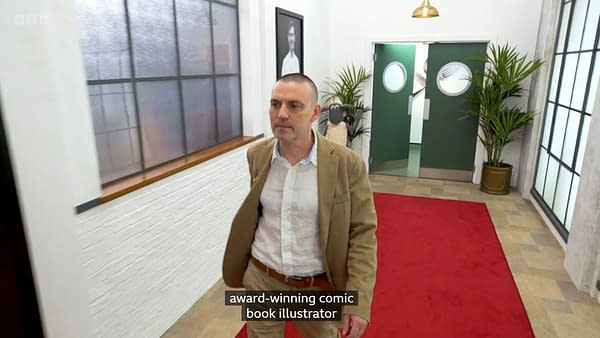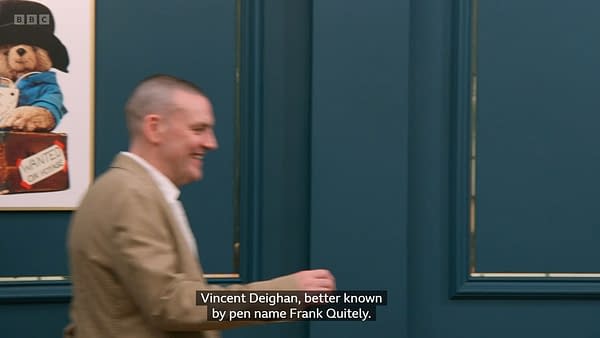 During the show, Frank Quitely talked about his work and career, showed off a few original artwork pages of Sandman, talked about how Desperate Dan influences his version of Superman, and how he stayed away from comic conventions for a decade until a show in Toronto meant huis wife could see relatives there to, and she revived his interest in attending them and meeting fans.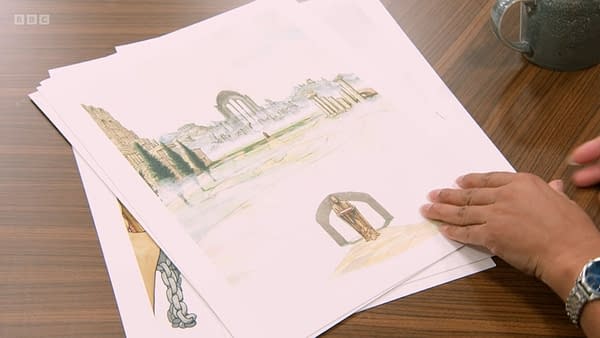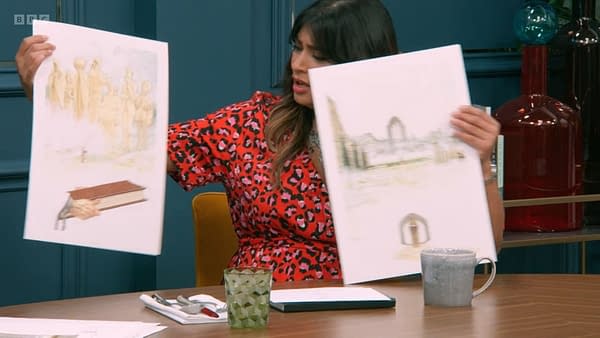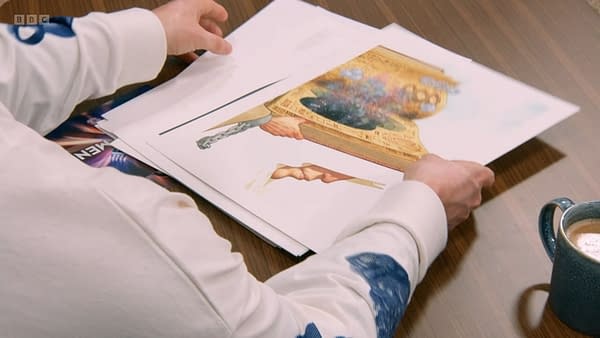 Frank Quitely's original artwork pages were flung around a fair bit, in a fashion that made me wince somewhat. But he soon got stuck into the food, and the judging.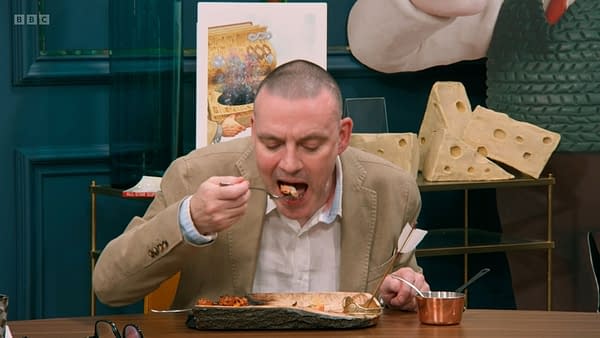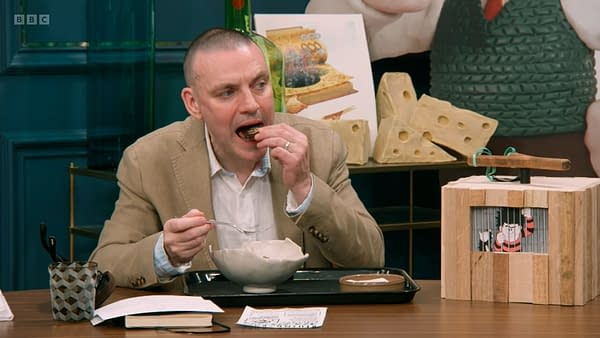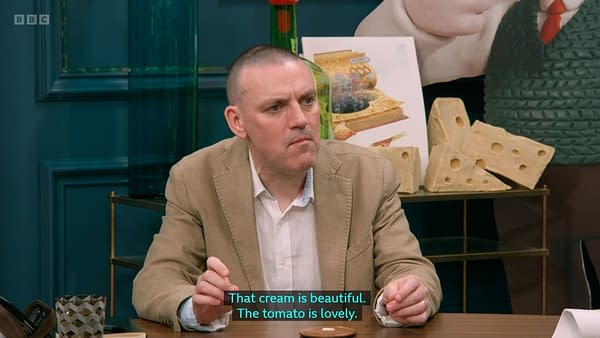 As long as none of the tomato ended up on those art pages, Vincent. I just don't think I could cope with such a thing. Here's the listing and BBC iPlayer link for the show…
Great British Menu
Series 18: 15. Scotland: Judging
The two highest-scoring chefs from Scotland must go head-to-head and cook their six-course menus again. Will they take on board their veteran's advice as they serve up their dishes to the new panel of judges? They need to impress Michelin-starred chef Marcus Wareing, chef and restaurateur Nisha Katona, and comedian and food podcaster Ed Gamble. There's also guest judge Frank Quitely, the Glasgow-born comic book artist who has penned iconic characters like Batman and Robin and illustrated for DC Comics. How will he judge dishes inspired by British animation and illustration and Paddington's 65th birthday? Only one of the chefs will triumph and go through to represent Scotland at the national finals.