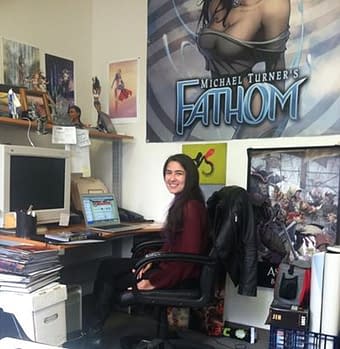 EXECUTIVE ASSISTANT: ANDREA
Welcome to pop culumnist Andrea Shea, a new Assistant Editor at Aspen Comics.
PORTLAND OF COMICS
A new indie comic convention comes to one of the comic industry's capitals, Portland… and it's free to attend.
Seeing the writing on the wall, François and Zach had begun working on Linework, which they promised would have a renewed focus on small, independent artists.

"I think here in Portland we have so much of this cool indie art culture," François said. "There are a lot of [illustrators] who want to be putting their work out there and whoare putting their work out there." In fact, when Linework put out a call for artists, they received nearly 200 applicants for 60 spots in the show. That would make most festival organizers think immediately of growth, but after seeing the rise and fall of Stumptown, the duo is playing it safe.

They're holding the inaugural festival at the Norse Hall in Northeast Portland, a small venue that only reinforces their idea of bringing things back to an intimate level. The atmosphere will lie somewhere between the calm respect of an art festival and the bustling marketplace of a comic convention.
BIRD BRAINS
Jeff Parker talks Angry Birds to CBR,
The backstory is always that the birds only have a mere three eggs, and there is no telling when they might hatch. And the Pigs, especially the King Pig, crave eggs — though it's possible that none of them have ever actually had one! The Chef constantly prepares food made from plants that emulate eggs, but the King wants the real thing. Hence, his minions have to constantly come up with new plans to get those three eggs. Which is hard, because the birds are incredibly powerful.
STITCHING CAROLS
Comics Alliance's Kate Leth talks with Kelly Sue DeConnick about The Carol Corps. With a patch to match.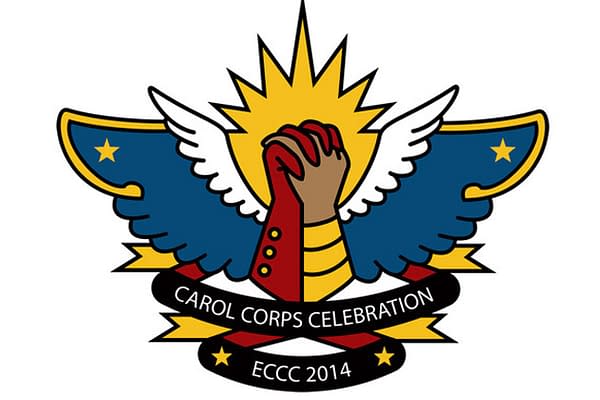 HANDY CITY
The Beat wrangles all the C2E2 programming into one handy dandy place…
MUSIC AND COMICS
Movies have been heavily influenced by comics of late – but how about the music industry?
"Because we're music fanatics by day and comic nerds by night, we thought it would be fun to uncover bands, rappers, producers, et al who found themselves inspired to a degree by comics — whether it's taking their name from a franchise or lifting something straight out of their legendary inked pages. Ahead, we detail some of the DC and Marvel titles that found their way into the world of rock and hip-hop (along with some independent and imprint titles that followed suit)"
SPOT BLACK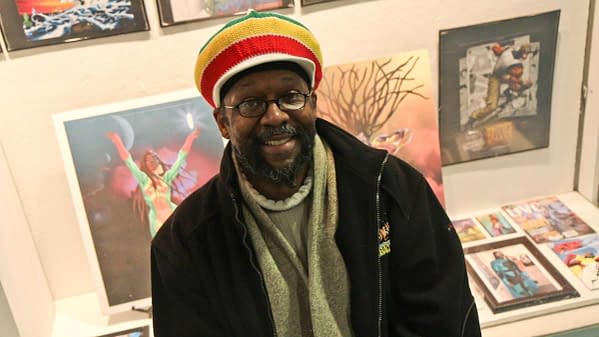 A showcase of the black comic book art created by local artists is now on display in Philadelphia City Hall. The earliest example is from 1947 and is the first independently published African-American comic book.
There are heroes in Philadelphia's City Hall. They fight crime, protect the poor, and channel the spirits of Egyptian gods. A showcase of the black comic book art created by local artists is now on display in two glass cases on the 4th floor of City Hall.
Enjoyed this article? Share it!