Entertainment Weekly has the PR that G Willow Wilson, co-creator of Kamala Khan, Ms Marvel with Adrian Alphona, Stephen Wacker and Sana Amanat will be leaving the comic in 2019 after five years writing her adventures.
Replacing her – and the comic – will be the new relaunched The Magnificent Ms. Marvel, by Saladin Ahmed and Minkyu Jung.
Wilson tells EW, "We had planned up through the end of this year, which would take me to five years on the book. This was coming out of a project we originally anticipated would only have about 10 issues, and I will leave having written 60. It just seems so incredible that this character, who was just going to be a fun project for both of us loosely influenced by Sana's own experiences growing up, had become a cultural phenomenon that was going to outlive us both. Given that was true, I really wanted to be cognizant of the fact that superheroes thrive with a multiplicity of voices telling their stories. I wanted to leave on a high note."
Novelist Ahmed has been writing Abbott, Exiles, Quicksilver and Black Bolt or late, but this may be his most high profile comic series. Exiles also featured a parallel dimension older version of Ms Marvel called Khan. He tells EW,
"Without giving too much away, there's going to be big-canvas Marvel scope happening in this book, while still maintaining that intimate tone that people have loved about it. I think that Kamala's earned her superlative. She's been around for a few years and she's been magnificent. We kind of wanted to announce that this was her leveling up — as she would probably put it. I think people are going to be pleasantly surprised by the change of tone in the art. All of the artists who have worked on Ms. Marvel have been stellar, so it's not that anything needs changing, but there's a different tone as we go into this new number one, and the art reflects that. It's not 'gritty Ms. Marvel,' but it's darker and more atmospheric."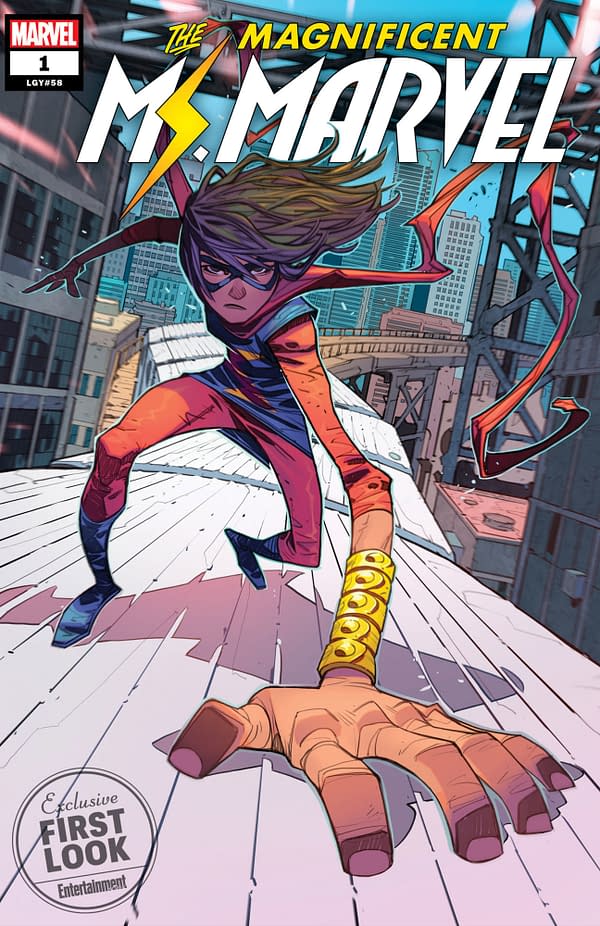 Enjoyed this article? Share it!