Garth Ennis & Glenn Fabry's Battle Of Britain in Rebellion Solicits
Promised last year, now coming to fruition, a Battle Of Britain Special with Garth Ennis, Keith Burns, Alex De Campi, Glenn Fabry, Staz Johnson, PJ Holden, Alan Grant, Alan Hebden, Dan Abnett, Rob Williams and many more, celebrating the classic British war comic, Battle, that very much set the space for 2000AD.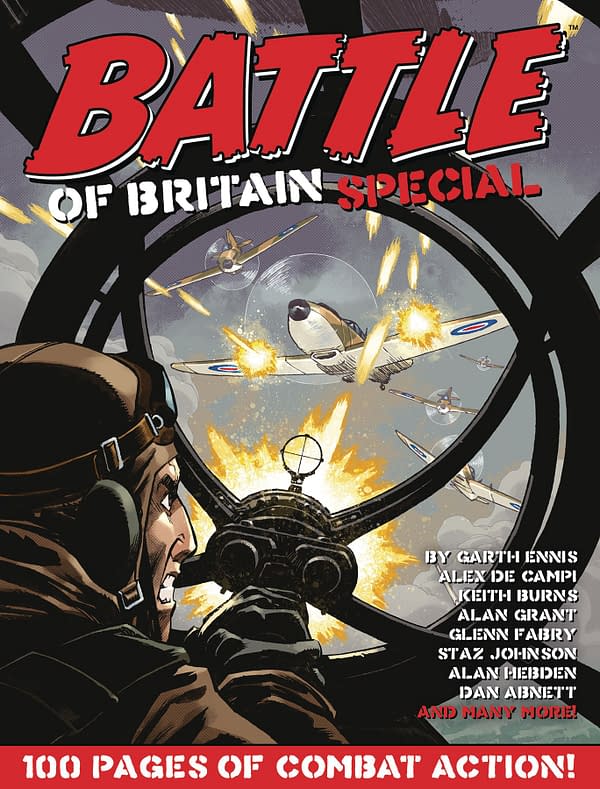 Here's a look ahead at this, and everything else 2000AD publisher Rebellion is lining up for September 2020 solicitations.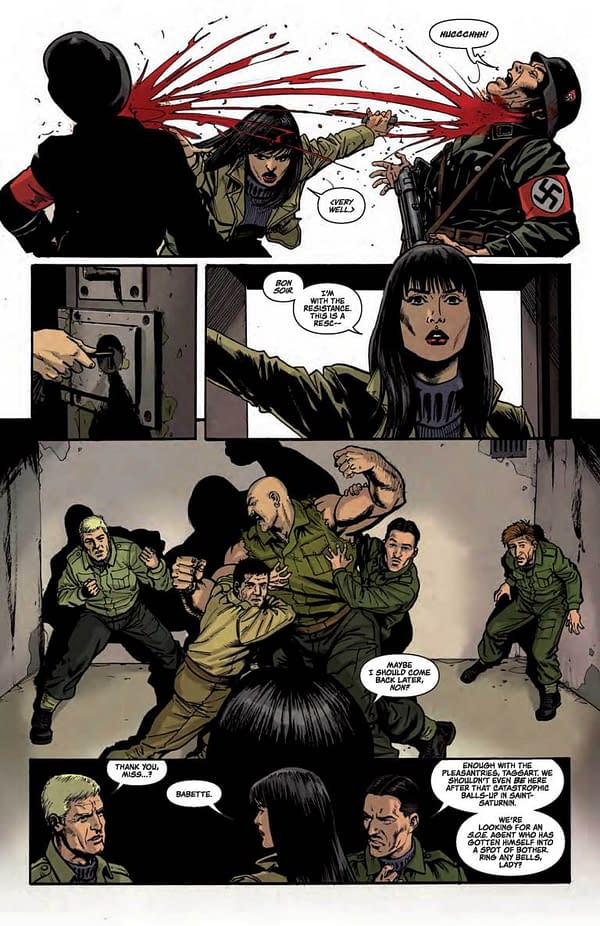 BATTLE OF BRITAIN 2020 SPECIAL HC
JUL201380
(W) Garth Ennis (A) Various
Battle was the most popular British war comic of all time and has been brought back just in time to commemorate the anniversary of the Battle of Britain. Garth Ennis sends the Rat Pack on one more mission, with Keith Burns on art. Rob Williams writes the tale of one of the many warships involved in the naval battles, in Destroyer, drawn by PJ Holden. Alan Grant works with Davide Fabbri to tell the story of a heroic soldiers actions. The action isn't just confined to the Battle of Britain, Alan Hebden unearths another El Mestizo tale, and Alex De Campi's tale focuses on American soldiers in Vietnam, drawn by Glenn Fabry.
In Shops: Sep 30, 2020
SRP: $15.99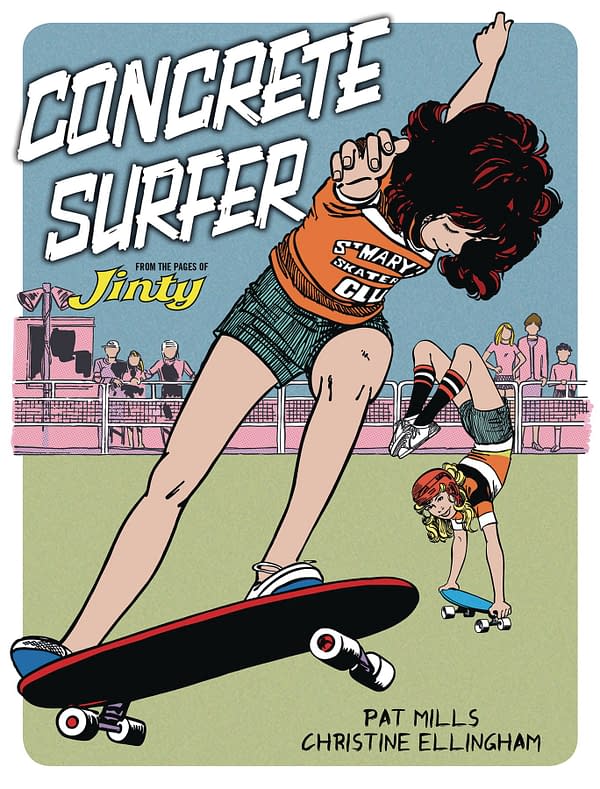 CONCRETE SURFER TP
JUL201381
(W) Pat Mills (A/CA) Christine Ellingham
Sent home to Britain after her parents fail to establish a new life in Australia, Jean Everidge is forced to rely on family charity, moving in with her Aunt, Uncle and cousin Carol, successful gymnast, beloved of teachers and pupils alike, and all round charming "top girl." Jean has one solace left to her – skateboarding, surfing the concrete pavement, while forgetting all her troubles, and feel free. But Jean's freestyling talent soon attracts attention, and if there's one thing Carol can't stand, it's being out of the spotlight. With the new skatepark freestyle contest coming up, just how far will Carol go to stay number one?
In Shops: Sep 30, 2020
SRP: $13.99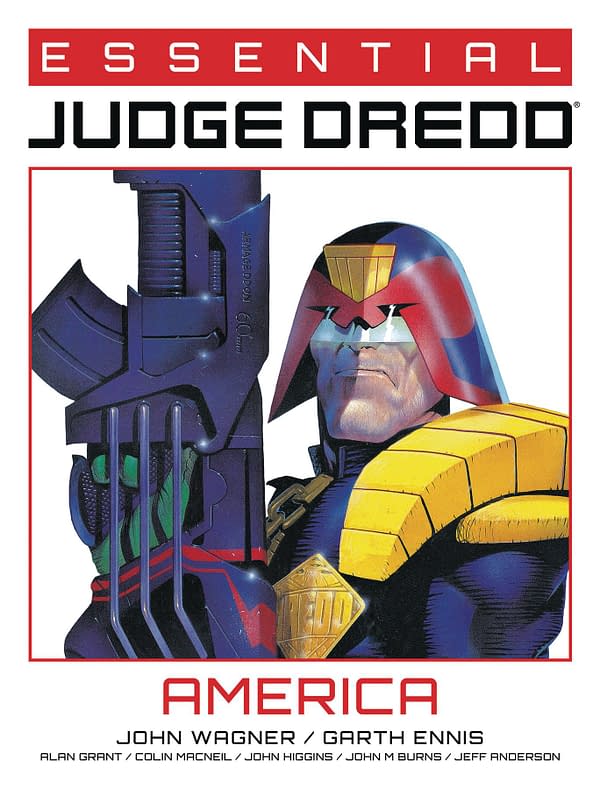 ESSENTIAL JUDGE DREDD AMERICA TP (MR)
JUL201382
(W) Garth Ennis (A) Various (CA) Colin MacNeil
The essential Judge Dredd graphic novel series – the ultimate introduction to the Lawman of the Future! In Mega-City One, the Judges are the law – acting as judge, jury, and executioner. But how do the citizens really feel about a system where they are powerless? This dark and complex tale, considered to be one of the best stories to ever come out of the Judge Dredd universe, has been contextualized with contemporarily thematic stories with re-colored art by Watchmen's John Higgins.
In Shops: Sep 02, 2020
SRP: $25.00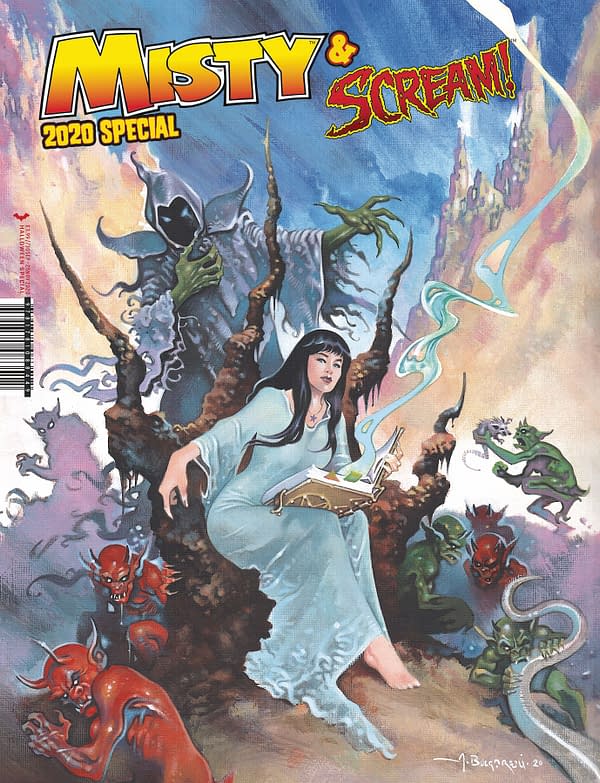 MISTY & SCREAM HALLOWEEN SPECIAL 2020
JUL201384
(W) Various
Just in time for Hallowe'en comes this 48 page anthology unloading the scares on a new generation from British horror fans. The Prince of Darkness comes face to face with an old foe in The Dracula Files story from Cavan Scott and Vincenzo Riccardi, Black Beth's quest for vengeance continues from the fevered minds of Alec Worley and DaNi; World War I ghoul, Black Max attempts to cross back over into the world of the living in a story by Kek-W and Simon Coleby. Meanwhile, three scary stories are delivered straight from the mists!
In Shops: Oct 14, 2020
SRP: $10.99
SLAINE HORNED GOD COLL ED TP
JUL201385
(W) Pat Mills (A) Simon Bisley
The number one best-selling graphic novel is back in print, bigger and better than ever in a deluxe collector's edition. For too long the people of T r na n g have suffered under the dominion of the drunes; strange druids who have poisoned the land with their magic. Features fully painted art from comics legend Simon Bisley.
In Shops: Sep 02, 2020
SRP: $24.99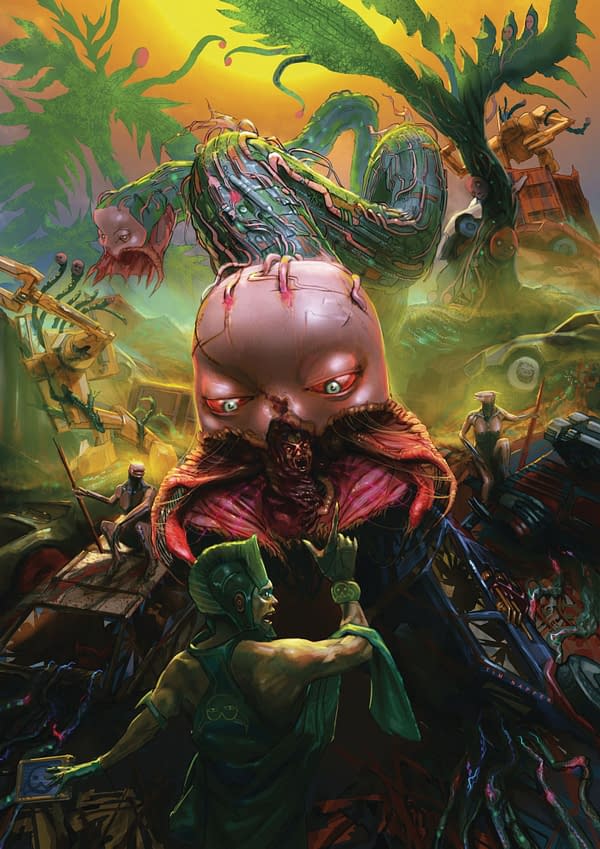 2000 AD SEPTEMBER 2020 PROG PACK
JUL201379
(W) Various (A) Various
Incredible SF action from the Eisner-nominated UK anthology! Judge Dredd battles for the fate of the planet in "End of Days"; photo-journalist Cyd travels further into the depths of the universe in "The Out"; The Diaboliks have a new supernatural threat to fight; and events take a turn for the dramatic in Sinister Dexter: Ghostlands! In the landmark Prog 2200, it's another stunning bumper jumping-on issue, the ideal place for new readers to jump aboard! The start of new stories – Stickleback returns for "New Jerusalem," as the Pope of Crime, haunted by his true identity, fights to save London; a terrifying spirit lurks in a Cornish fishing port in a mysterious new series; Nolan Blake must bodyguard a pop star in Skip Tracer: "Hyperballad"; Judge Dredd has trouble with simps in "Simply Normal"; and Celtic warrior Slaine wages war on the Trojans in "The Web of Weird!"
In Shops: Oct 14, 2020
SRP: $34.99
---
---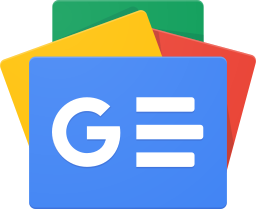 Stay up-to-date and support the site by following Bleeding Cool on Google News today!