Geek Dating – Congrats Comics Fans, You're Now a Target Market Pinguino writes,
The days of nerd ridicule are long past, as is the trope of the lone comics collector in his mom's basement. As fandom goes mainstream, propelled by movies and social media, its grown to over 41 million fans on Facebook alone. Of those, 44% are women, smashing through another common stereotype.
This surge in popularity has inspired geek-centric companies to fill needs in that niche, from social apps to streetwear and nerd-themed gyms. Geek dating in particular has become a thing- there are now two apps for geeks – Cuddli and Dragonfruit. Cuddli launched at Comikaze last Halloween, and now has 10k users on Android, with iOS coming soon. Most comics and anime cons have speed dating, and numerous Facebook groups exist for geeks to find love. With the push into mainstream culture, what makes a geek? I view it as a passion for learning. A geek would watch a movie, fall in love with the characters, and find out everything they can about that character. A geek would play all the sidequests in a game to complete it. A geek would obsess on all the details of their character-perfect cosplay. These are the quirks that make our community so diverse and amazing, and why those within it seek others who have an understanding of their passions. This growth has fueled the growth of comic conventions worldwide. San Diego ComiCon, the largest in America, started in 1970 with 170 attendees. The line for Hall H these days is at least 10x larger, a line that's up to 1.43mi long. The con now caps out at 130,000+. It's a huge target market for everyone from indy comic publishers to massive movie studios. Most of the geek events are seeing unprecedented growth- even a local Harry Potter Skating Night in Los Angeles drew in 1000 people.
While there are many who complain about the newcomers to their space, being a target market is actually a good thing. More companies are tailoring goods geared towards geeks. There is so much content (tv, comics, games) that it's fairly impossible to absorb it all. It's become a world where there's something for everyone, and apps to help you find like-minded people to share experiences with.
---
---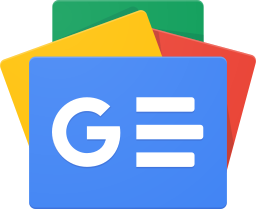 Stay up-to-date and support the site by following Bleeding Cool on Google News today!