Posted in: Comics | Tagged: al sharpton, Comics, entertainment, ferguson, Genius, image comics, michael brown, missouri, new
---
'Genius' – The Most Topical Comic Being Published In America Right Now
Yesterday, Top Cow/Image Comics published the second issue of Genius, by Marc Bernadin, Adam Freeman and Afua Richardson.
It seemed like it had been ripped from the day's headlines.
That a new issue is being published every week this month can only help that feeling of being right on the button, even though it was produced over many months.
It stars the character Destiny, an incredibly gifted teenager, born in the gangster-fueled environment of Los Angeles and she has, using all manner of war strategies, united the gangs behind her in an attempt to take down the Los Angeles Police Department who shot and killed her mother when she was much younger.
Her opposite is an under-appreciated strategist working for the police who has theorised her existence for some time and believes that she is behind a recent successful slaying of a group of police. Of course he presumes that she is a he.
And their chess match, using people's lives, plays out across the LA streets. And it all kicks off with the killing by police of a young black man.
It's a great comic, coming out every week in August.
But reality has a habit of matching fiction. And Ferguson, Missouri has seen a similar scenario playing out over recent days. The shooting and killing of an unarmed black teenager walking away from a unnamed policeman has seen police tooling up like an occupying force to deal with protestors, Protestors being referred to as animals, SWAT teams being assembled to deal with disturbances that have then escalated into riots and the whole thing turning into what looks like an occupying siege with the streets crawling with paramilitaries.
Al Sharpton has arrived, urging non-violence... And officials have ordered no-fly zones over the area. The only difference is? There actually doesn't seem to be any gang violence to fight against in Ferguson, Missouri. But it's happening anyway. And it's the news crews who are being tear gassed and arrested as well.
Issue 3 is out this coming Wednesday. Issue 1 and 2 should still be available at your local comic store or digitally here.
---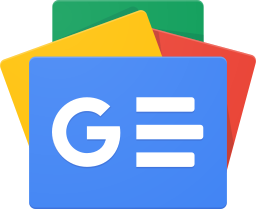 Stay up-to-date and support the site by following Bleeding Cool on Google News today!