Darren Hupke writes;
I am on a mission to promote and expose the world to my creations! I'll start with a little introduction. I work at a comic shop in Anaheim, CA. A year or so ago I set out to start making my own comics on the side. We get a lot of guests and host events in our shop, so I have been able to meet a lot of creative folks. The conversations and inside look at upcoming projects from different creators inspired me to want to get involved beyond just reading stories. I think everyone wants to tell stories deep down, so I dove in head first.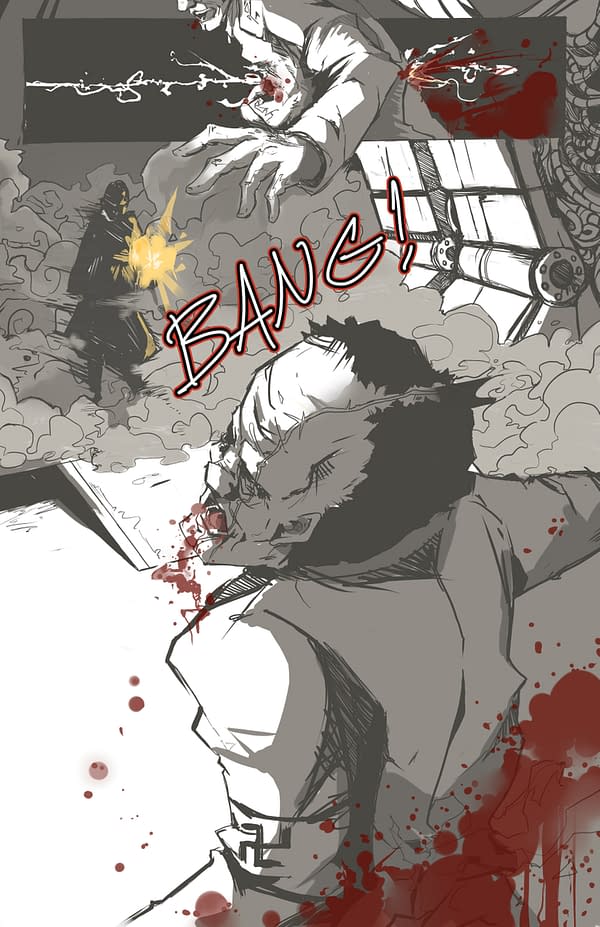 The first project I wrote was a 6 page short called 'A Twelve Minute Revolution in Just Reading'. I had a friend draw it for my while he wasn't busy getting his BFA. It tells the story of a crazed Nazi scientist working late in his lab during World War II. An intruder breaks in to his lab and shoots him, leaving him for dead. While bleeding out on the floor, his panic and paranoia spin his thoughts around and lead up to, what I think, is an interesting ending. My goal was to submit it to anthologies and maybe produce it myself as a fancy 'business card'. It was a fun story and ultimately was published through SmallBatchComics ( you can download the digital comic for free, or buy a print version from the site)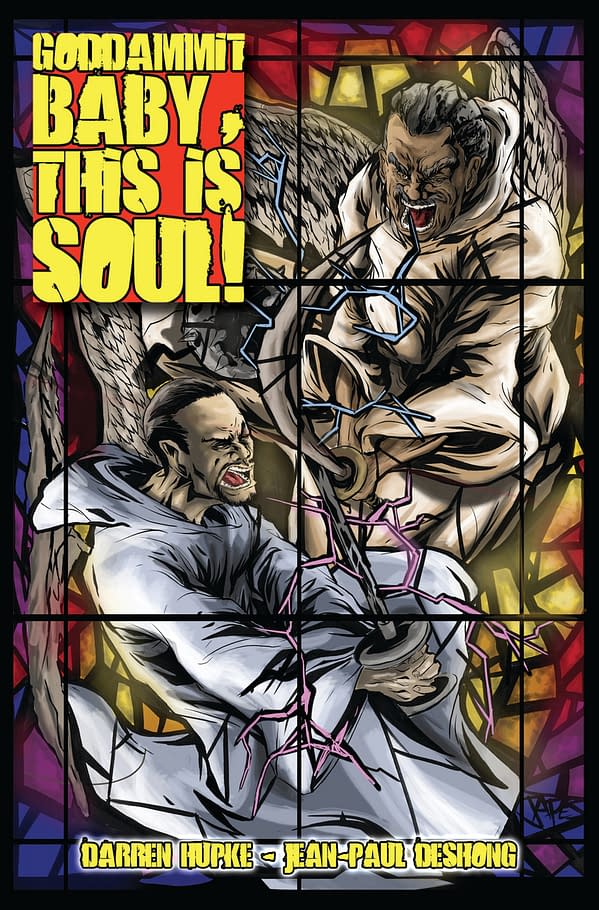 Next, I attempted to write a 'full' comic, something 22 pages in length. What I got was 'Goddammit Baby, This is Soul!'. This story focuses on 2 recently deceased people who find themselves in front of the gates of Heaven. Getting in isn't as easy as they think it should be. They are told Heaven is nearly full and the only way they can fairly work out who gets that final spot is by pitting the two against each other in a fight to the (second) death inside the Holy-dome. Humor, action, and tons of violence fill out the story. Things wrap up strangely, and the story is completed in the single issue. It was designed as a one-shot story. I found a professional illustrator, Jean-Paul Deshong, and we worked out a Kickstarter campaign to raise the money to produce it. We had a lot of success and were able to produce a limited physical run. You can buy it digitally through Graphic.Ly and I am working on getting it posted through Indy Planet..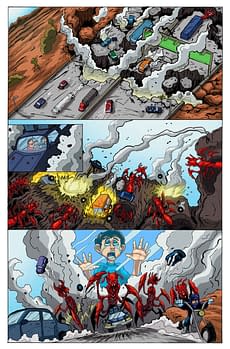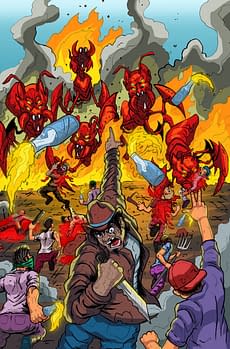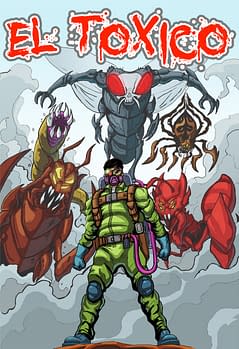 Currently funding on Kickstarter, 'El Toxico and the Mosca de Muerte' written by myself with art by Johnny Flores. El Toxico is an 80+ page, original graphic novel that is a mix between your favorite Saturday morning cartoons and Mad Max. A post-apocalyptic adventure filled with giant, mutant bugs who've ravaged the Earth, and the only person who can do anything about it is El Toxico! The comic is filled with blood, guts, humor, action, adventure and more! Funding is being raised to pay artist page rates, a professional colorist, producing original rewards and printing and shipping costs. Funding ends December 31st, 2012. Johnny Flores is looking to make a name for himself in the comic industry as an illustrator. With El Toxico being his first professional work, Johnny is no stranger to comics, he had a regular comic strip featured in a local Los Alamitos paper in Southern California. You can check out the active project here.
Enjoyed this article? Share it!