Did a Grant Morrison Reference Pop Up in HBO Watchmen?
Bleeding Cool has already published future spoiler teasers from episodes 6,7,8 and 9 of HBO's authorised TV sequel to Watchmen. But it's not just the work of Alan Moore and Dave Gibbons that has been reinterpreted by Damon Lindelof for the small screen. Grant Morrison has had a fractious relationship with Alan Moore, most publically over a magazine column that ran back in the eighties. While Morrison has attempted to walk those statements back a number of times since, Moore has never been so inclined to join him in that journey. As Morrison said
After all the things I've said about Watchmen, I'm sure Alan Moore is never going to speak to me again.
In recent years, Morrison seems to have decided he might as well double down with his original thoughts.. Morrison used a version of Watchmen in his Multiversity series, Moore used a version of Morrison in his Supreme comics, it didn't go well.
I took potshots at him in the media. I was the first person to say Watchmen wasn't very good – in fact, the only person to ever say that. And that made him angry so then I would get worse. I said that Watchmen was the 300-page equivalent of a sixth-form poem. That kind of trash talk, I'd brought from being in the band because that's what you're like in a band. I'd brought all that across with me to comics and it didn't go down well. I think it genuinely upset him.
As he once said in Speakeasy, regarding comparison between Zenith and Watchmen,
What we wanted to do was to avoid any comparison with things like WATCHMEN, which deal with superheroes in a realistic way. We decided to go for the mundane view of superheroes, if a guy's a pyrokinetic he uses his powers to make toast. Even though it's realistic it goes for a much lighter touch, so in that respect it fits into 2000AD… He's got an all powerful hero in Dr. Manhattan, the superheroes we have were designed as weapons, so they've got psychic and pyrokinetic powers. If you've got a pyrokinetic it's really no different from a man with a flame thrower. None of them are so powerful that they could make any difference on their own. So we've placed them on a world that's no different to today, except that during the war Berlin was atom bombed. It is a parallel world because we've populated it with superheroes, but we've deliberately tried to play down that angle.
Zenith was Grant's superhero comic book from 200AD, created with Steve Yeowell, the comics' first superhero story, based around superheroes as pop stars, and with lots of punk, mod and new romantic imagery along the way. He would later describe it as 'Alan Moore remixed by Stock Aitken Waterman.' Since then Grant Morrison has entered his own legal wranglings with 2000AD over ownership issues.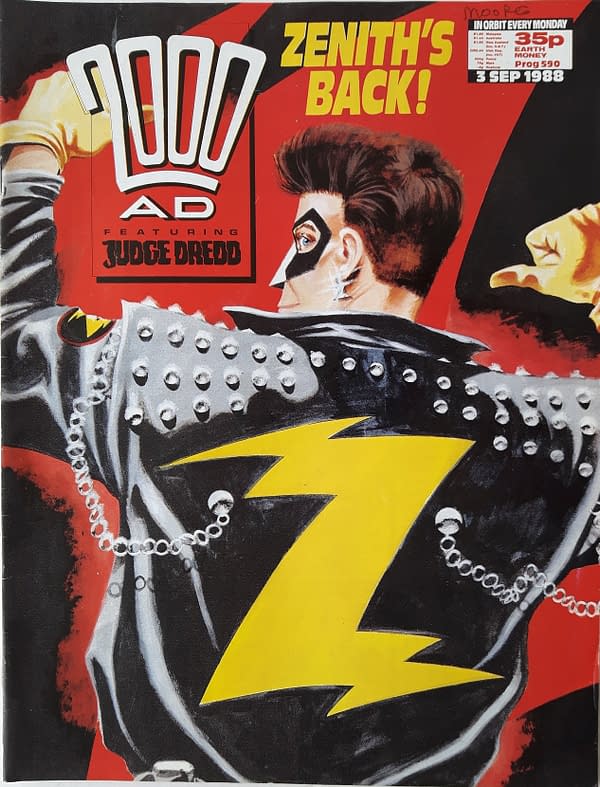 Anyway, there was a scene from the opening of Watchmen episode 5 on HBO this weekend, set in 1985 during the culmination of the events of the original Watchmen comic book.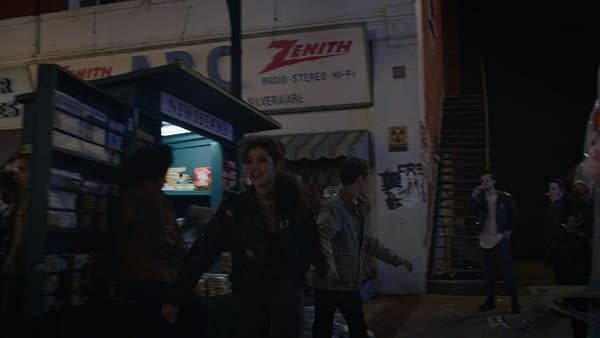 That is no coincidence, is it?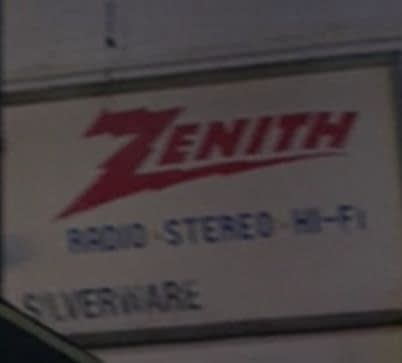 What a weird reference to make… say maybe that's what Damon will be making in 2021?