Today sees the reunion of Superman and Lois Lane, after a considerable time apart. And we all know that this happens.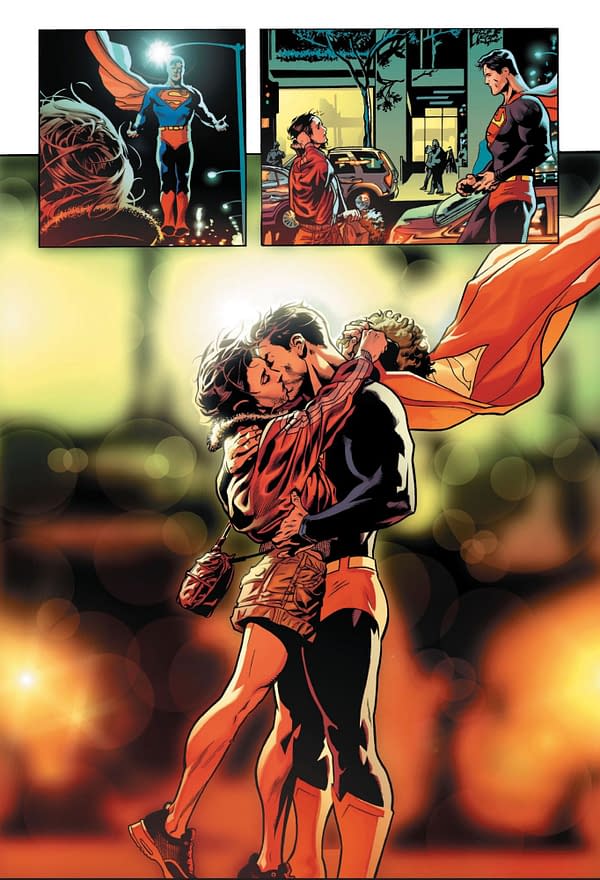 Followed directly by this. Well, Lois did have a hotel room in Chicago. With a balcony.
Well, they have been apart for a while. Then a little bit of a chat about stuff. You know, why Lois didn't tell Clark she was back from space. And then followed directly by this…
Super stamina you see. And Perry White's phrase beng taken in vain… first used by Perry White in the 40s radio series, it took until the fifties to appear in the comic books.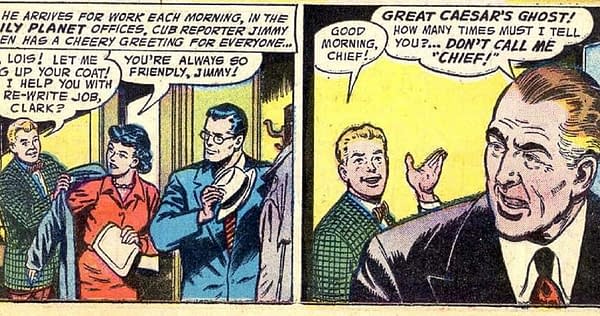 But this appears to be its first post-coital use. In the Superman comic books at least. That Brian Bendis, eh? What a scamp. Talking of changes…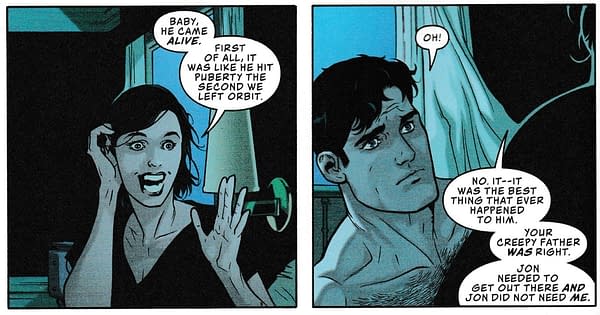 Looks like we will indeed have the much-threatened ageing of Jonathan Kent. As Larry Niven put in in Man of Steel, Woman Of Kleenex there are going to be a lot of bullet-shaped holes around Metropolis. Looks like Clark may have to have the talk. Or, you know, show him Action Comics #1004.
ACTION COMICS #1004
(W) Brian Michael Bendis (A) Ryan Sook (CA) Steve Rude
Superman confronts Lois Lane and wants answers: Where is Jon Kent? What happened during Lois' trip into space with Jor-El? Why didn't she contact the Man of Steel when she returned? And most importantly, does she still love him? Or is the world-famous reporter looking to let Clark Kent down easy? Lois and Clark's relationship gets redefined in this issue illustrated by acclaimed artist Ryan Sook!In Shops: Oct 24, 2018
SRP: $3.99
Enjoyed this article? Share it!