In tomorrow's issue of The Green Lantern, we find Hal Jordan in the final stage of his initiation to the Blackstars. But this initiation is more than just a little friendly hazing. To prove his loyalty, Jordan will have to murder his colleague, Adam Strange! But we all know that Hal Jordan would never do that (well, except for that whole Zero Hour thing). Right? Right??
From the preview of The Green Lantern #6…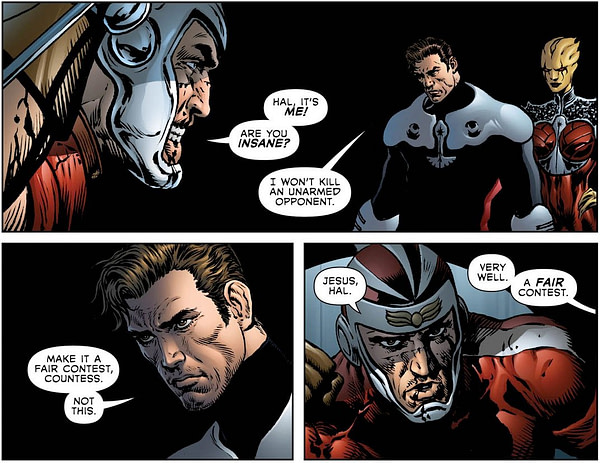 Uh… any minute now, Hal is gonna pull a fast one and save his friend…
Yup. Any minute now…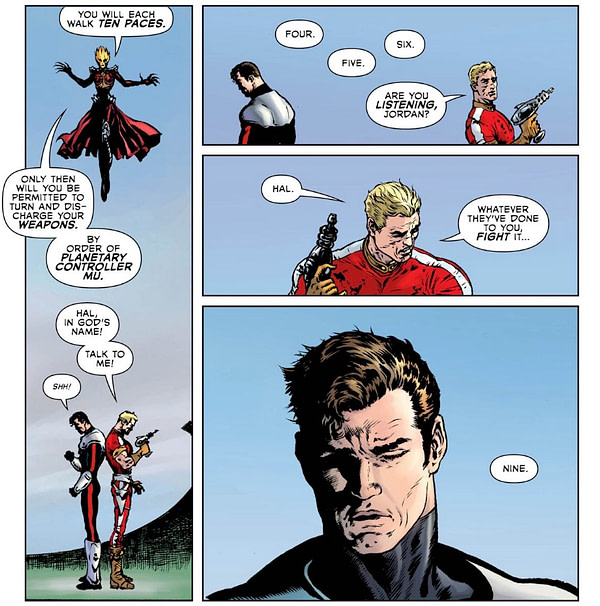 And here it comes…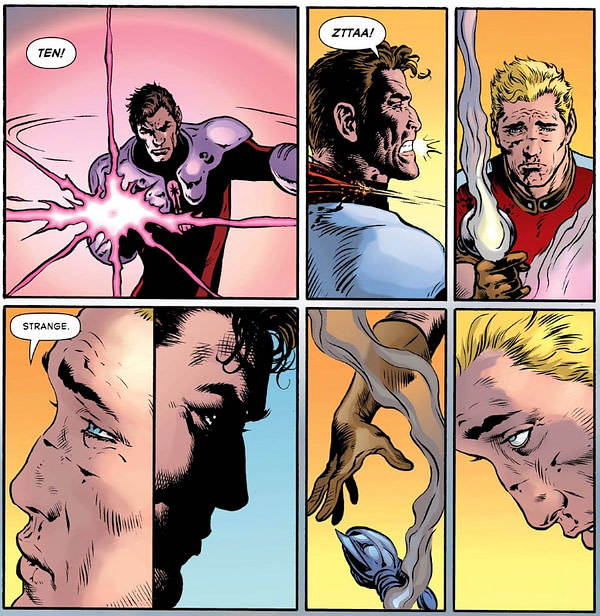 Uh… what?! Say it ain't so, Hal! Then again, maybe this is DC's master plan to usher in Zero Hour 2: The Zeroest Hour, thus fending off Sony's challenge to their Zero Hour trademark? Welcome back, Parallax! We've missed you.
SuperHeroHype had the EX-X-XCLUSIVE preview of this one. The Green Lantern #6 hits stores tomorrow.
The Green Lantern #6
(W) Grant Morrison (A/CA) Liam Sharp
Hal Jordan's final initiation test to join the Blackstars? Kill Adam Strange! In this issue, Controller Mu and his Blackstar goon squad have invaded and occupied the planet Rann, and its protector is at their mercy! When planet after planet has fallen to the Blackstars-and these monsters are at Rann's gate-does the galaxy have any hope to survive?
In Shops: Apr 03, 2019
SRP: $3.99