Harrow County #29 Review: Hester Returns to Harrow County
Emmy returns her fallen partner from whence he came while Hester returns to her home and her duplicitous cadre of allies. The meeting doesn't go so well, and Hester returns to Harrow County not long after. There, she finds her father, and they have a confrontation of their own.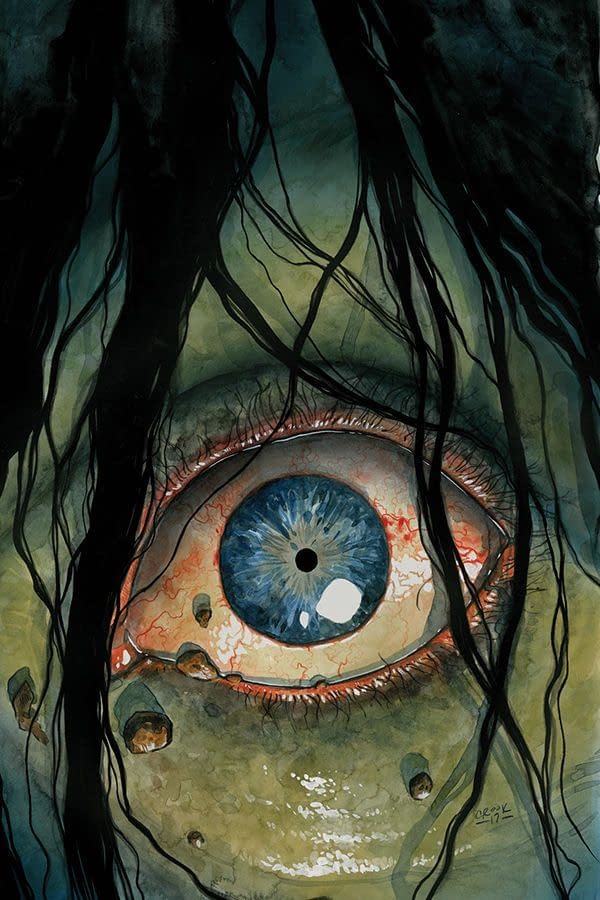 This issue brings Hester into focus for its run, and it's a highly enjoyable villain issue for the effort. Hester is cruel and verging on full insanity, and her confrontation with her "family" makes for a tense and enjoyable showdown of its own.
The opening scene with Emmy is quite heartbreaking, as she as to say goodbye to a friend. However, this fallen friend is given closure of his own, so that makes for a sweet scene. Emmy has lost a lot, but it's nice to see that not all of those losses were complete.
Hester's encounter with her father is really cool too, and it brings more tension to the comic. Her father is clearly malicious, but Hester may just be even more frightening and villainous.
I can't really overstate how great a villain Hester has turned out to be, and she will certainly give the Harrow County series an explosive final handful of issues.
The backup story fleshes out more of the history of Harrow County, and it's, naturally, quite vile.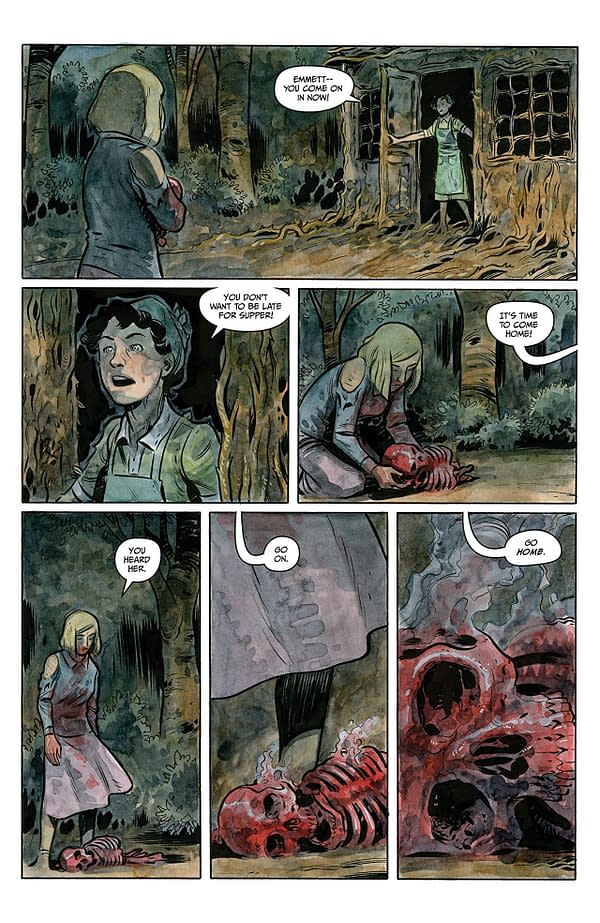 Tyler Crook's artwork continues to be a perfect fit for the tone and narrative of the comic, giving a cartoonish, faded, and sickly appearance to the world of the county. Gore is in no short supply either, and the encounter between Hester and her "family" quickly turns enjoyably morbid. The color art is a sickly mix of shades too, and it adds that extra layer of discomfort to the already unnatural appearance of this beautifully sinister world.
Harrow County #29 is another enthralling horror-flavored tour through the characters of the county. Hester is cruel and compelling as hell, and Emmy brings some emotional resonance to the proceedings. Crook's artwork continues to be a perfect fit for Cullen Bunn's storytelling, and the overall book triumphs for their efforts. This one gets a strong recommendation. Give it a read.