Harrow County #32 Review: A Powerful Finale to the Series
Emmy and Hester Beck meet for their final battle in the sky. The denizens of Harrow County have been taken over, and they have beaten Malachi. It is only the two witches left now, and their battle will decide the fate of the county forevermore. Can Emmy win? Or will Hester take back what she created.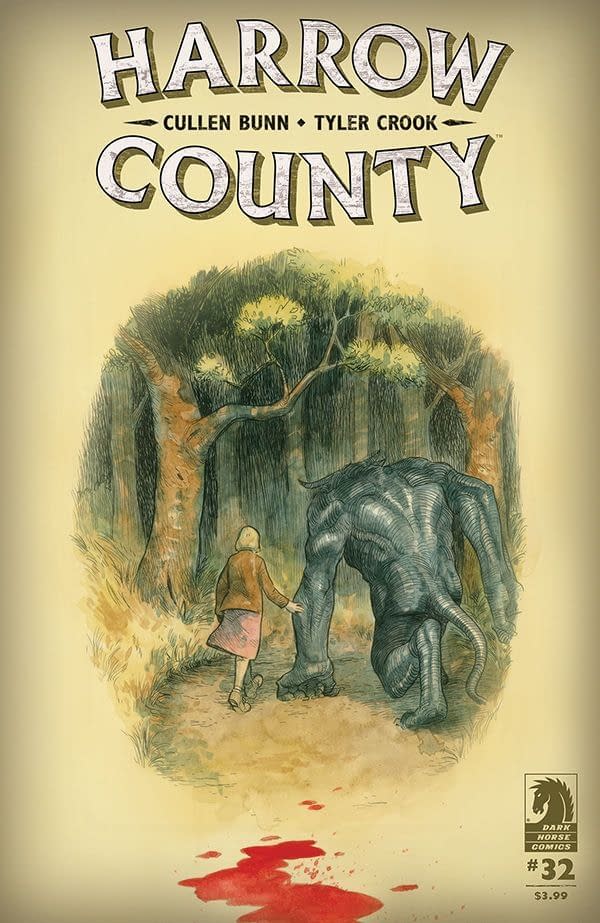 This was the finale to the long-lived Harrow County by Cullen Bunn and Tyler Crook. The battle between Emmy and Hester takes up about half of the book, and it is a thoroughly engaging experience.
The comic frequently reminds you that it is Emmy's actions that have conjured up Hester from the grave. Emmy consumed Kammi's flesh, and that completed a mirrored ritual to bring back Hester. The irony is that Emmy did this in the hopes it would make her powerful enough to defeat Hester.
The other half of the comic is, of course, the resolution. Here, we see what comes next for Harrow County. It is a somber yet satisfying ending. It is bittersweet, but it is thematically consistent with the series and the rest of the finale especially.
It is sad to see Harrow County go, but it does so on a high note worthy of the consistently high quality of the series.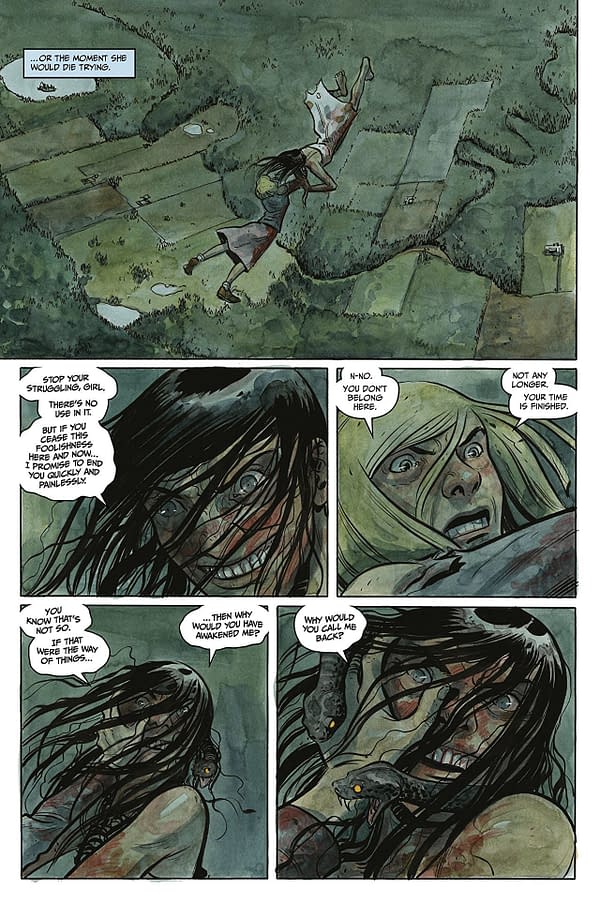 Tyler Crook makes sure that the art concludes on a high note as well. This book is damn gorgeous, with the textured and pigmented environment oscillating between sickly and welcoming. The spells that the witches conjure against one another are visually grabbing and often a little unnerving. The world is both harsh and grounding. Despite all the magic and insanity conjured by Emmy and Hester, the world is real and what this battle is all about.
Harrow County #32 brings closure to this beloved horror series. We learn what becomes of the county, and we see the battle between the witches for which we have been waiting. Bunn and Crook give the book the photo finish it deserves, and it earns a recommendation. Give it a read.