Last week, the PR was released that HBO had done a deal with comic book pulisher Stranger Comics to make a TV series based on their comic book world Asunda, created by publisher Sebastian A. Jones and appearing in titles such as Niobe She Is Life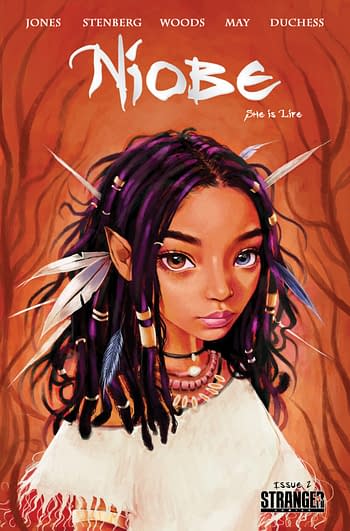 The Asunda TV series will tell the story of Niobe, an orphan girl born of two nations, raised in the desert town of Oasis, who must battle an ancient enemy in a "culturally rich world" searching for her ancestors in order to face an ancient enemy.
The TV series will be co-written and executive produced by Jones, whose publisher, Stranger Comics, began publishing comics set in the Asunda universe in 2014. So far it has been made up of titles Tales Of Asunda, Niobe: She Is Life, Niobe: She Is Death, Dusu, Erathune, The Untamed: A Sinner's Prayer, The Untamed: Killing Floor and Waso: Will To Power ,with creators including Amandla Stenberg, Hannibul Tabu, Jae Lee, Ashley A Woods and more.
But Bleeding Cool learns that the deal may be more than a TV option/license. And that HBO has bought the entire property for themselves.
Still published as comics by Stranger Comics, this deal could be comparable to Netflix's recent purchase of Millarworld, Fox's purchase of Boom Studios or Vanguard Visionary Associates' purchase of Dark Horse Comics.
We understand that it was a seven figure deal, which should keep the wolves from Stranger Comics door for some time – and the increased HBO profile should do very well for their comic book sales as well.
And with a full purchase this is more than just an option, it's more like a commitment…
If you are at WonderCon, you may want to check out how much they have left at their booth…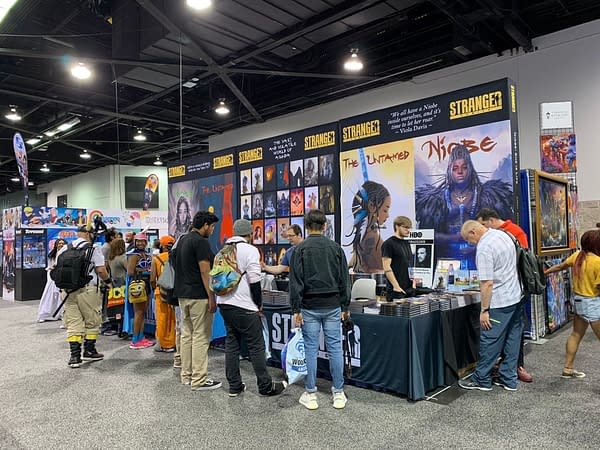 Enjoyed this article? Share it!