Head Smash: To Obey Is To Die – Part I
There is a new graphic novel debuting this week and it has a lot going for it. It was created by Vlad Yudin. Vlad is a Russian born writer, director and producer currently working on a documdrama called Generation Iron and a thriller called Catskill Park. This project is also being turned into a film. What is the title of the new graphic novel? Head Smash.
The book has a cover by fan favorite artist Tim Bradstreet (Punisher, Hellraiser) and interior art by Dwayne Harris (Game of Thrones, Warhammer). It had a nationwide tour hitting comic cons in Chicago, Detroit, Houston, Philadelphia and San Diego. It had the highest number of pre-orders of any Arcana comic to date, it was featured on the cover of Variety and it has not one but three video trailers with narration by the Bill Paxton (Titanic, Aliens) In the first trailer we meet two major characters. The first is the narrator who calls himself Maurice and tells us about the pre-apocalyptic city of Ares where the government is corrupt and useless. Rival gangs fight it out for control through violence, drugs and intimidation. The story is about one specific gang with plans to run it all, The Horde, and one hand-picked soldier named Smash. As a boy he grew up fighting for everything he got. He showed a lot of vigor, which got him noticed by the head of The Horde who raised him as his own. Smash grew up strong, fierce and eventually fell in love. This is where his world starts to unravel.
[youtube]http://youtu.be/UkuLAkhpc6Q[/youtube]
Upon viewing the first trailer, I got a very distinct feeling from it as a cross between the portrayal of countries once part of the Soviet Union that have falling into war and gang control and elements that remind me of the Hellfire Club from Uncanny X-Men. I was getting a Sebastian Shaw vibe off of Maurice. And that was before I learned that the director was Russian born. The other I took away from the trailer was the sense of a strong story, driven characters and a promise of high action.
I'll be look at the other two trailers later in the week, but so far I am hooked.
---
---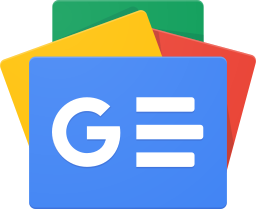 Stay up-to-date and support the site by following Bleeding Cool on Google News today!