After such a great issue last month, I was itching to get my hands on another. From BOOM! Box, written by John Allison, with art by Max Sarin, Giant Days # 9 follows Ed as he attempts to get over his crush on Esther by working at the student paper. However, things aren't always so simple as he encounters some more embarrassing romantic difficulty.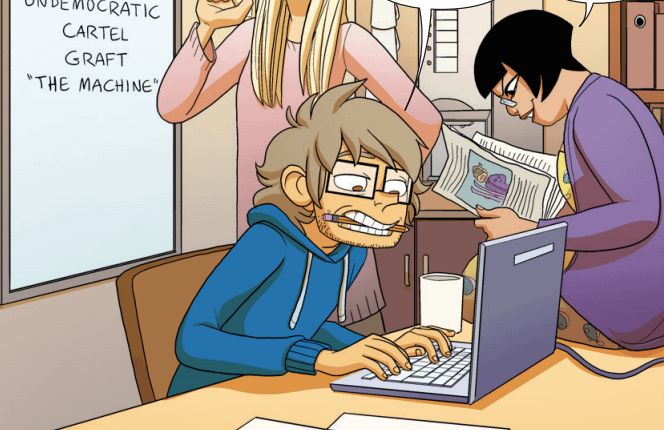 It was so nice to see Ed take the lead in this issue. It's not that I don't enjoy seeing Daisy, Esther, and Susan's lives because I really do. However, the addition of Ed and McGraw into the mix really makes things interesting. Ed is that sweet guy that girls should almost always choose as their boyfriends, but instead choose the jerk that is guaranteed to break their heart. I really enjoy watching him squirm through his daily life, while still being a smart complex character. I have to wonder if he will ever truly get over Esther, or perhaps their relationship will develop in future issues. However, Giant Days #9 goes in a different direction from that because Ed gets himself a new crush.
Once again Giant Days shines the light on a realistic situation gone wrong, and provides us with a ton of laughter and if you have a heart, sympathy. I was actually caught off guard with how tastefully what seems like will be the core of the next issue, is presented to us. There's quite an intriguing cliffhanger at the end. Be sure to pick up Giant Days #9 this Wednesday, December 9th.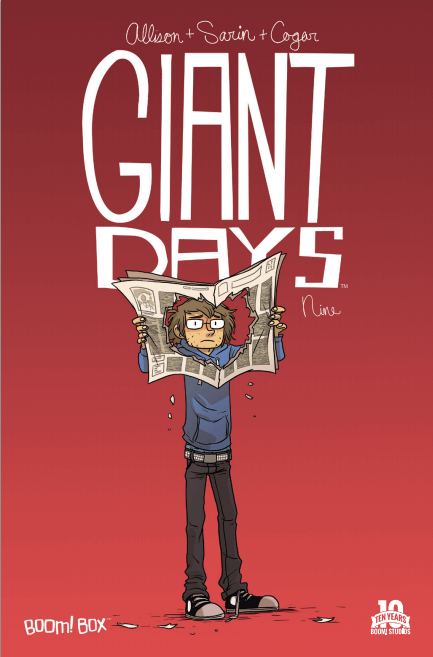 Enjoyed this article? Share it!