The original Dial H for Hero started in 1966, with a main character who liked to yell "Sockamagee". The series came back again in the '80s, featuring two teens who used the H Dial to turn into super-heroes contributed by readers.
I was one of those readers. My contribution, Suckman: the Human Vacuum, was never used. I'm still bitter about it to this day.
Now, there's a new Dial H For Hero, with new kids that turn into heroes. I'm pretty sure that they still won't use Suckman, but would it be too much to ask Sam Humphries to slip in a Sockamagee?
DC's July Solicits claim we're going to get the secrets of the Operator in issue 5!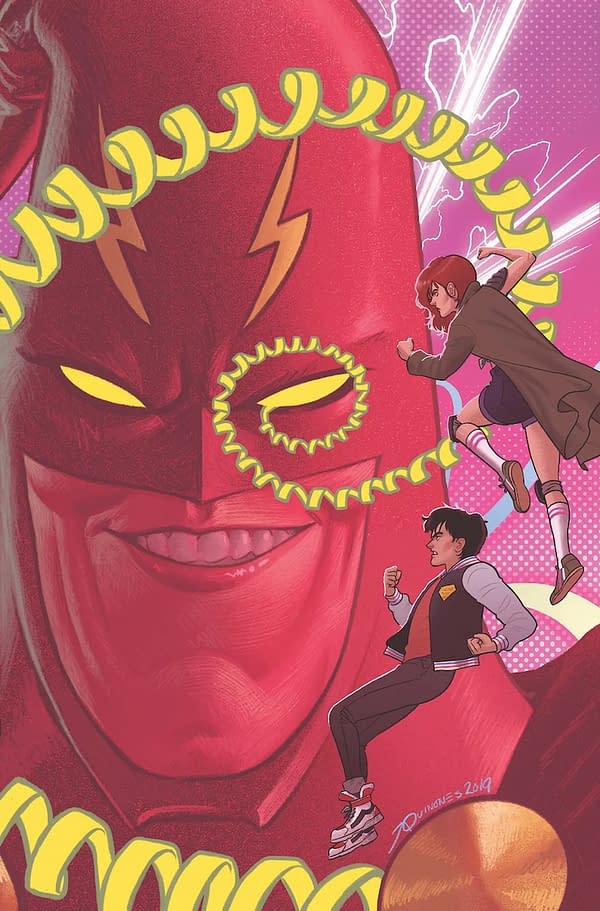 DIAL H FOR HERO #5
written by SAM HUMPHRIES
art and cover by JOE QUINONES
The hunt is on! Miguel and Summer must journey into the Heroverse in pursuit of Mr. Thunderbolt, who has stolen the H-Dial and threatens to destroy it all! But if they wish to survive, Miguel and Summer must discover the secrets of the Operator, the origin of Mr. Thunderbolt and the history of the Heroverse! All the answers you've been waiting for are right here!
ON SALE 07.24.19
$3.99 US | 5 of 6 | 32 PAGES
FC | RATED T
Enjoyed this article? Share it!