Mighty Thor: At the Gates of Valhalla #1 saw visitors from the future, meeting all manner of Thors across the ages and knowing what is to come for both Jane Foster and Thor Odinson.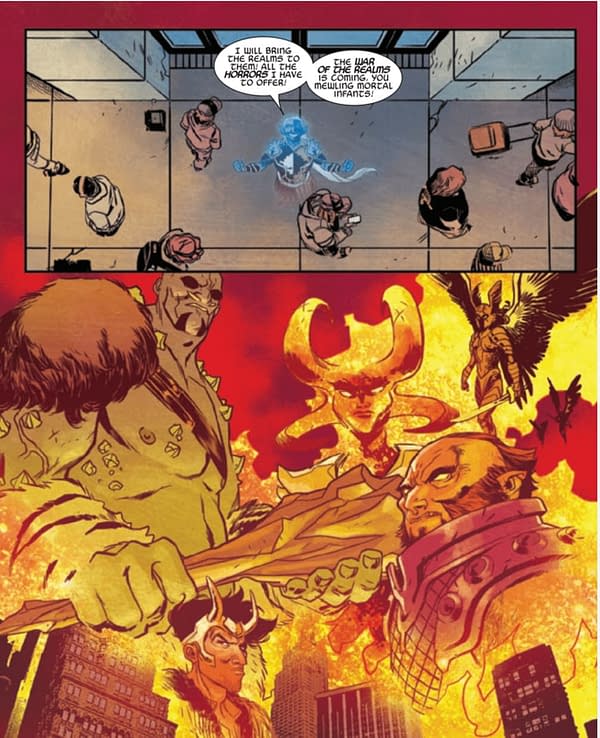 And they teased what they could not say…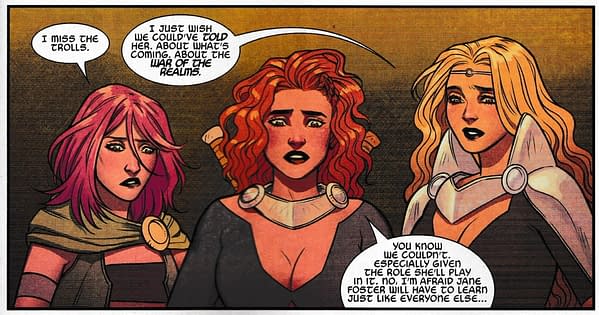 And the end of the comic teased the future for both.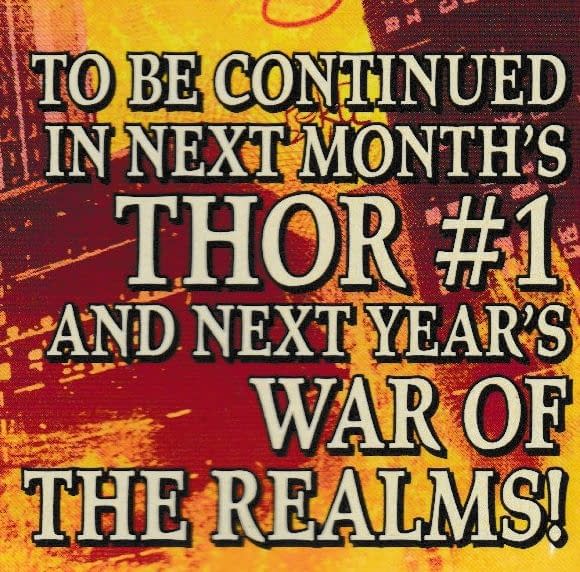 War of the Realms. Well, now Bleeding Cool has dug out a little more regarding whatever that will be… or at least when.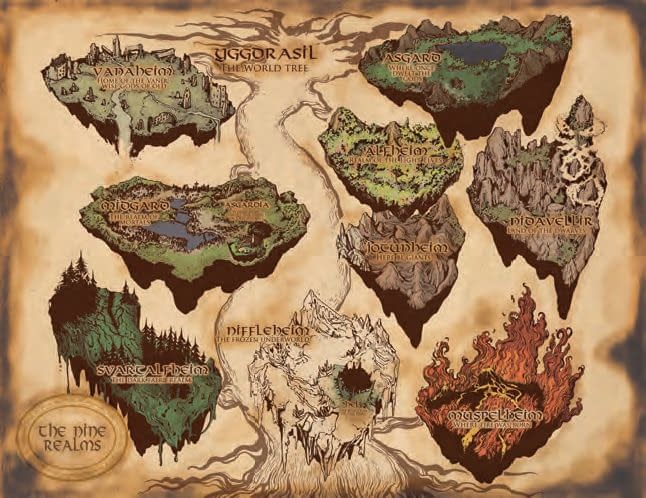 In March 2019, Marvel Comics will publish War of the Realms Prelude, a collection of stories that will be leading up to… whatever War of the Realms is. And they are using this image to promote it. All other details are classified.
Of course, there are 10 realms now… and there is a similarly titled Valkyrie novel by Kate O'Hearn from Marvel Books scheduled for January too.
Enjoyed this article? Share it!