Hergé's Tintin first appeared in Belgian magazine Le Petit Vingtième, the weekly supplement for children published every Thursday (a half-holiday from school at the time) in the major Belgian daily newspaper Le Vingtième Siècle. The original art for the first cover of the magazine to cover-feature Tintin back in 1930 has just gone on sale at auction, fetching $1,125,000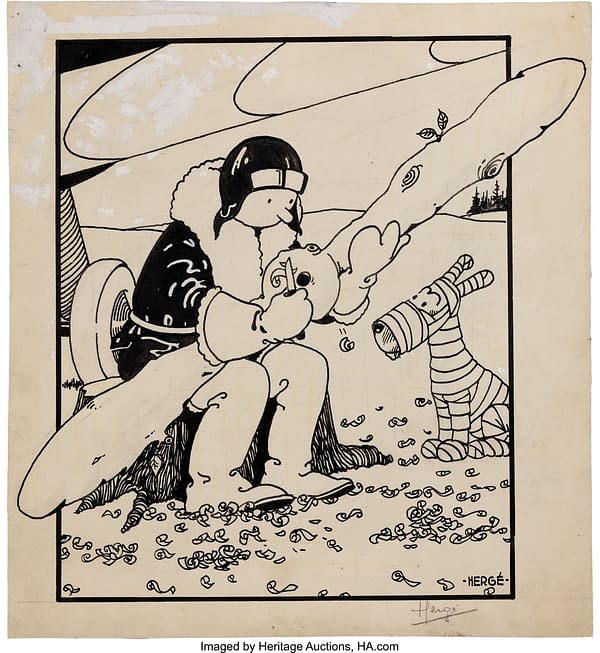 The success of Tintin saw the magazine increase its page count from 8 to 16 pages, and with this cover, the first time the character had been cover-featurd, Tintin became even more popular.
As well as this signed drawing being the very first to present Tintin and Snowy on the cover of a magazine, it is the oldest cover illustration of Tintin, and that it is both signed by Hergé and in private hands is quite the rarity, most of the others are the property of the Hergé Museum in Louvain-la-Neuve, near Brussels.
Also at the auction, a 70s Tintin football original art from Herge's studio, if not Herge himself, sold for a much more affordable $7,500.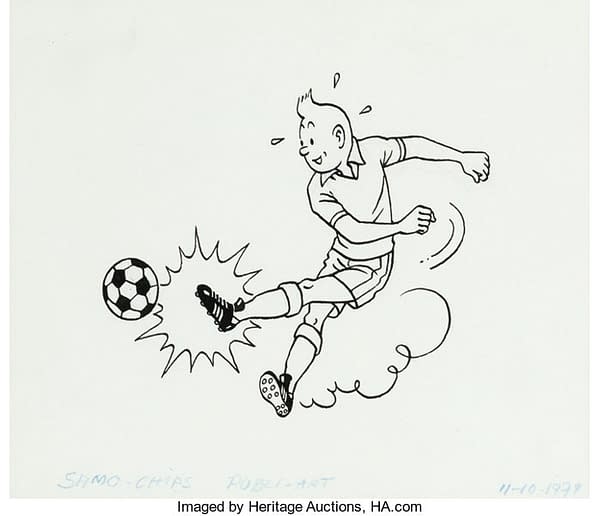 Plenty more sales of note at the European Comic Art Signature Auction being held by Heritage Auctions in Dallas – and plenty more to come…
Enjoyed this article? Share it!