Don't be fooled by the EXCLUSIVE contract he's got, he's still, he's still Matty from the Block! Yes, we're playing superstar writer Matthew Rosenberg's theme song because the former indy darling has proven once again that despite the fame, power, and riches of working for the Marvel Comics corporation, he still remembers what it's like for regular folk.
Rosenberg took to Twitter to remind everyone of the final order cutoff of Astonishing X-Men #13, the first issue of Rosenberg and Greg Land's run on the title.
Stores tend to always order around the same or slightly less of what they ordered on the previous issue of a book. So when a book goes in a new direction like this it's often difficult to find new readers. There are literally not enough copies to go around.

— Matthew Rosenberg (@AshcanPress) June 7, 2018
But Rosenberg soon revealed that, by all rights, Marvel should have rebooted the title with a new number one issue, a move which usually boosts sales but drives collectors crazy and, perhaps contrary to common wisdom, makes it more difficult for new readers to figure out how to make sense of continuity (grab a non comic reading friend or relative, show them the Amazon listings for some X-Men trade paperbacks, and ask them to figure out what order they should go in). However, Rosenberg, staying true to his punk rock roots, listened to the fans, and even more astonishingly, got the reboot-happy folks at Marvel editorial and marketing (they really run the show) to listen too!
I know folks don't like renumbering on books. I get that. Our Astonishing X-Men is a whole new story and direction for the series. In recent years that might have warranted a new #1 which would have definitely sold more copies. But Marvel listened and we aren't relaunching.

— Matthew Rosenberg (@AshcanPress) June 7, 2018
He gets it. Matthew Rosenberg is just like us! Of course, Rosenberg's advocacy doesn't come without a price…
Charles and co. have done a great job of making a real exciting, vital X-Men book in Astonishing. We're trying to keep that energy, emotion, history, and world building going in our run. I hope folks will give us a chance.

— Matthew Rosenberg (@AshcanPress) June 7, 2018
Or even without threats for noncompliance:
And remember, if you don't all preorder it and buy multiple copies they will probably make me kill Havok, Beast, and Dazzler. And we don't want that. We need them. pic.twitter.com/HixPgq9D6T

— Matthew Rosenberg (@AshcanPress) June 7, 2018
Could we do any less?! Astonishing X-Men #13 hits stores in July. Preorder now, true believers!
ASTONISHING X-MEN #13
MATTHEW ROSENBERG (W) • GREG LAND (A/C)
Variant Cover by Rob Liefeld
VARIANT COVER BY MIKE DEODATO JR.
A NEW ERA BEGINS NOW!
The Reavers are back, and they have a new weapon that only Havok knows about. It's going to take a ragtag group of X-Men to save a world that hates and fears them! But after his villainous turn, can any of the X-Men really trust him? Can he blame them? Havok! Beast! Dazzler! Warpath! Colossus! It's an all-new, all-different kind of X-Men story from the minds of Matthew Rosenberg (PUNISHER) and Greg Land (INCREDIBLE HULK)!
32 PGS./Rated T+ …$3.99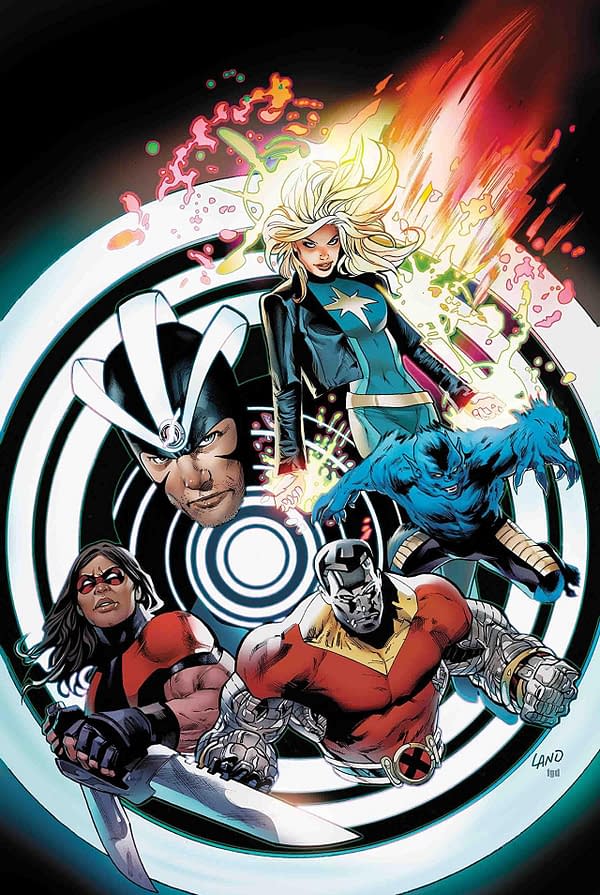 Enjoyed this article? Share it!