Highest House #3 Review: My Elder God Won't Let Me Get a Girlfriend
[rwp-review-recap id="0"]
The Aldercrest family returns to Highest House, and this complicates Moth's partnership with Obsidian. Moth is growing more defiant towards the voice and his superiors. Plus, he grows a crush on Lord Aldercrest's daughter. Circumstances conspire so that Moth is appointed to be Lord Aldercrest's assistant, making his rebellious tendencies all the more dangerous to himself. This also strains his relationship with Obsidian.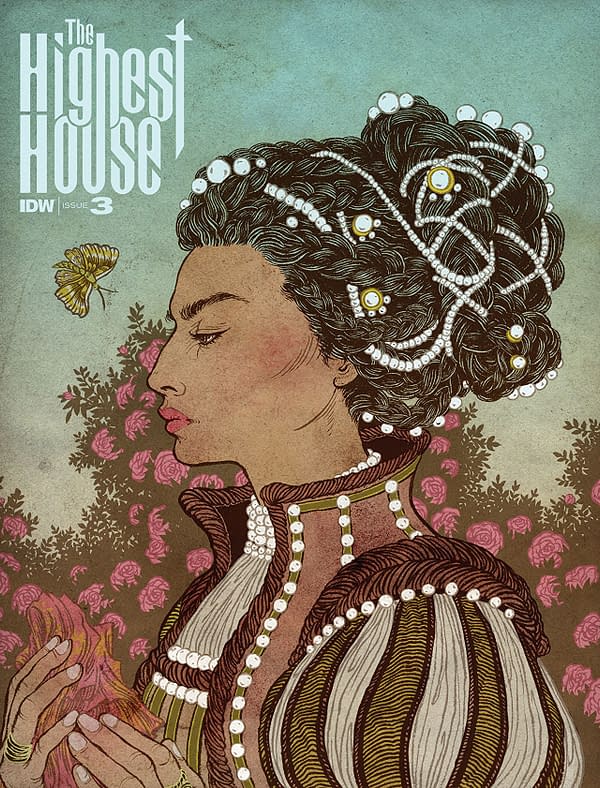 Highest House impresses with the character development given to both Moth and Obsidian in this issue. While some of the plot beats are not uncommon to fantasy stories about underclass boys and upper-class women, the twist of the disembodied god and the cruel realities of the class system make the direction unpredictable.
Plus, you begin to realize how many of these gods and goddesses are likely real and influential powers in this world, and that makes it all a little scary.
Obsidian shows himself to have a short temper and an ability to physically control Moth, and you're left to wonder which actions are Moth's and which are Obsidian's in certain scenes.
The Magister has a lighter presence in this issue, which is a little disappointing. He is an intimidating yet fascinating character that controls every scene in which he is presented.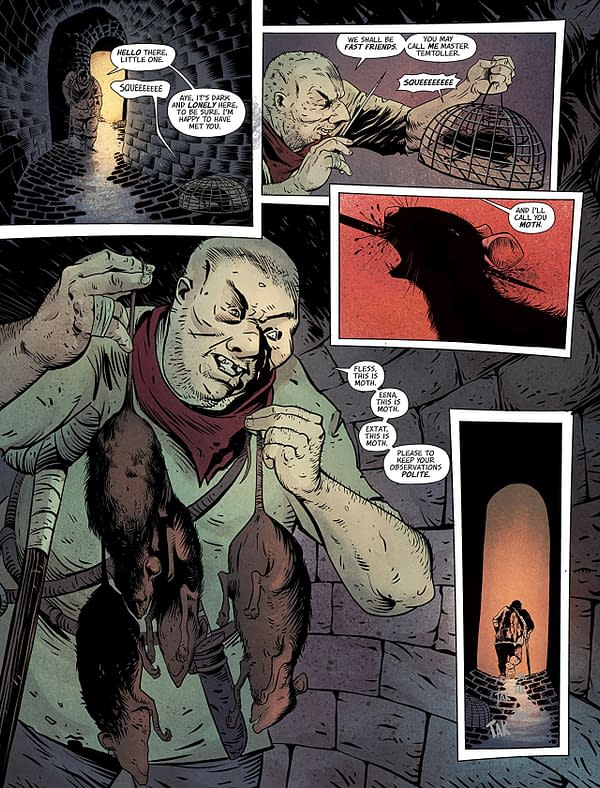 Peter Gross' artwork remains both gorgeous and complex, as he makes many wide shots of the Highest House both intricate and beautiful. There are many little details and things to discover in the world of the comic. Fabian Alquier's color art is also quite good, and it continues to create the cold and ethereal atmosphere of this world.
Highest House #3 continues the book's streak of enveloping the reader and giving them a complex and mysterious world of warring families and gods lurking in the shadows. Mike Carey, Peter Gross, and Fabian Alquier have created something great with this book, and I highly recommend reading it.
[rwp-review-ratings id="0"]
[rwp-review-form id="0"]