How Mister Sinister Saves The World… For Himself (Sins Of Sinister)
So Mister Sinister has the world to himself. With the possible exception of Storm. And he's here to save humanity from the monsters by turning it into a bigger monster, long in advance. All in incremental steps across a thousand years.
Anc in today's Sins Of Sinister #1 we discover how he gets control of the world's population, and then what he does with it to emphasise that power. Such as blowing up Krakoa…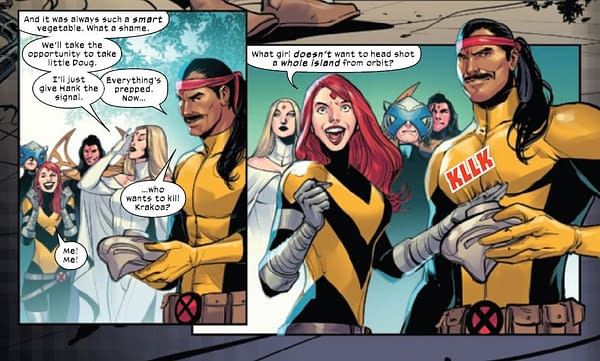 Blaming it on Orchis…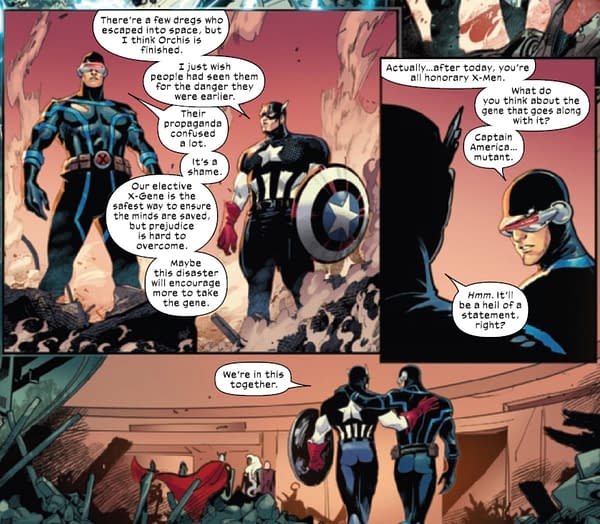 And making Captain America a mutant. While combining more mutant powers by way of a circuit that can take down any threat.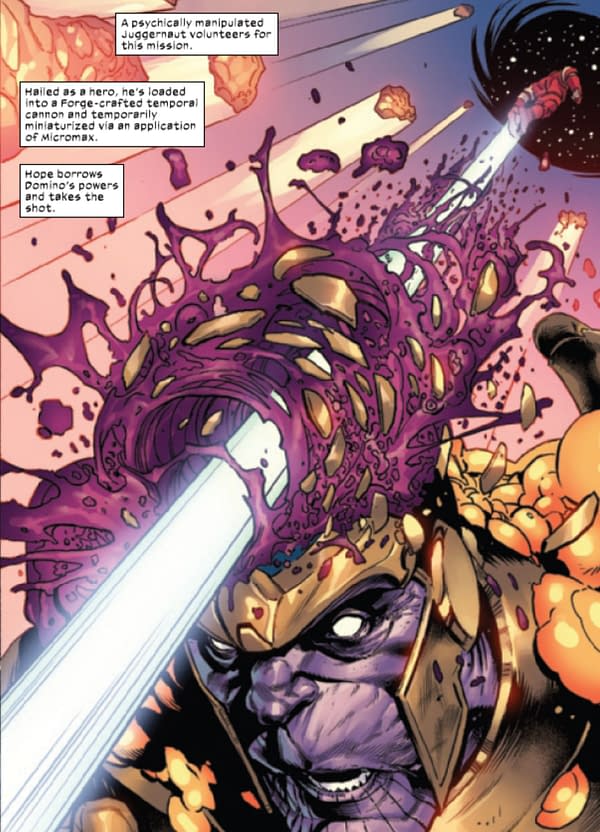 The Black King Sebastian Shaw once said that he would burn in hell rather than be judged.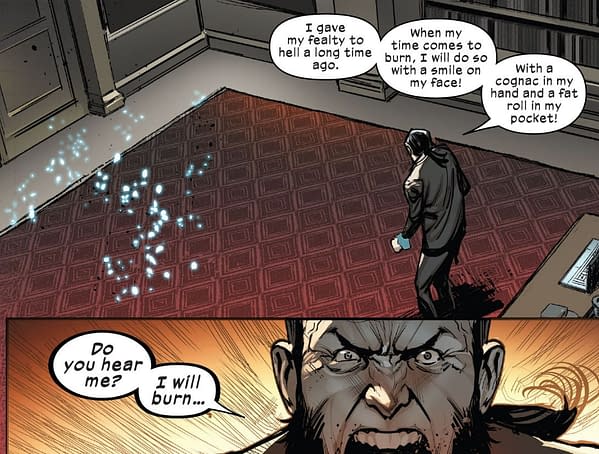 In fact, he seemed to think that it was good for his whole physique.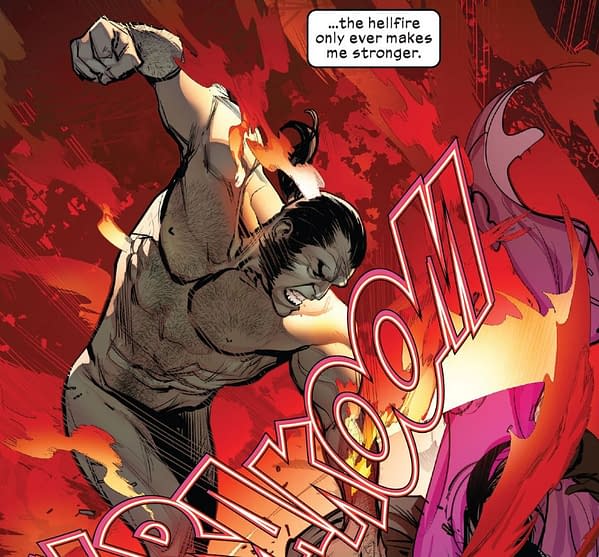 Now it's a become a commute for him, brought back by the Krakoan resurrection protocols.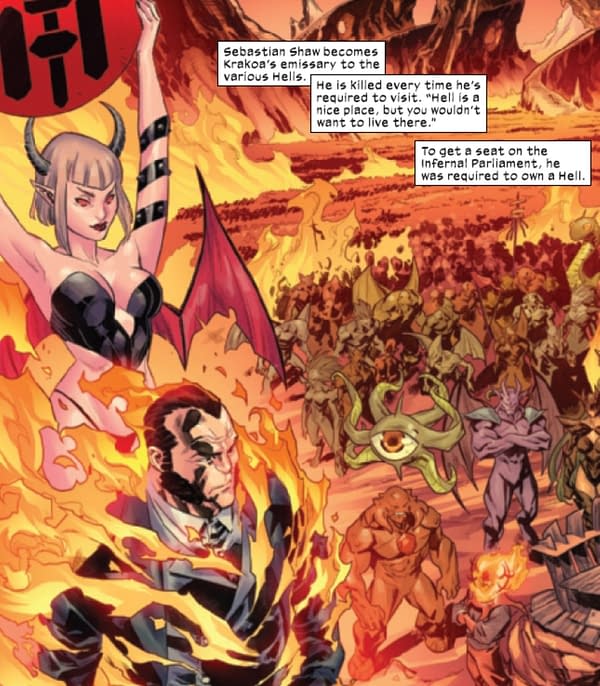 And the "Waiting Room" that Scarlet Witch created to rescue mutants from death before the Krakoan protocols were in play?

An Elysian Fields for mutants, that allows Cerebro to scan across time and space for every mutant who died before Cerebro started its backups or before their X-gene could manifest?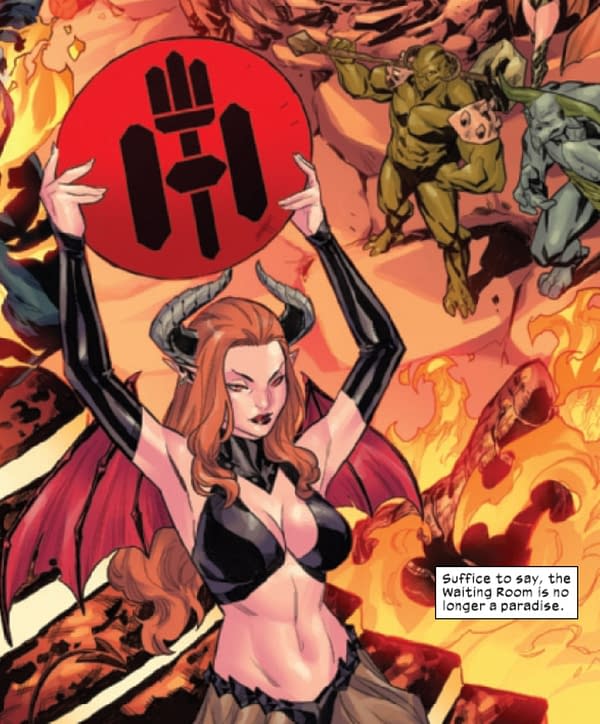 It's not looking good for the Waiting Room. Turns our Sebastian Shaw has finally created his own Hellfire Club.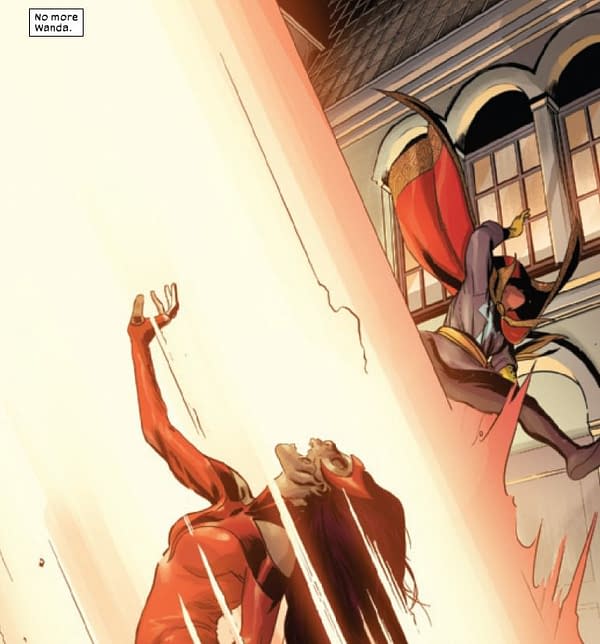 Or the Scarlet Witch with "No More Wanda".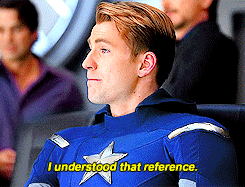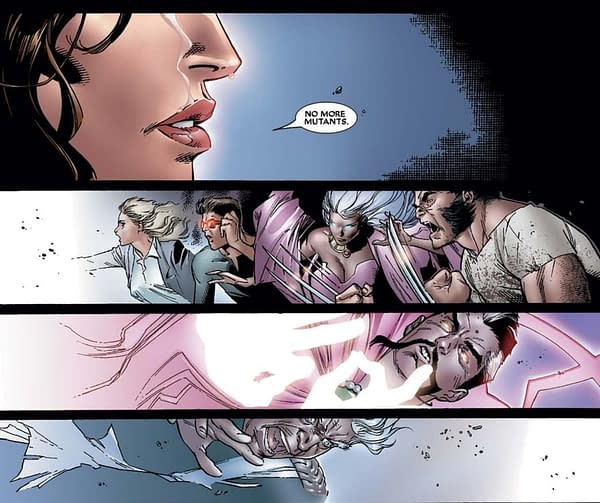 While a Mister Sinister Magik grows in stature courtesy of wielding Surtur's Sword rather than the Soulsword…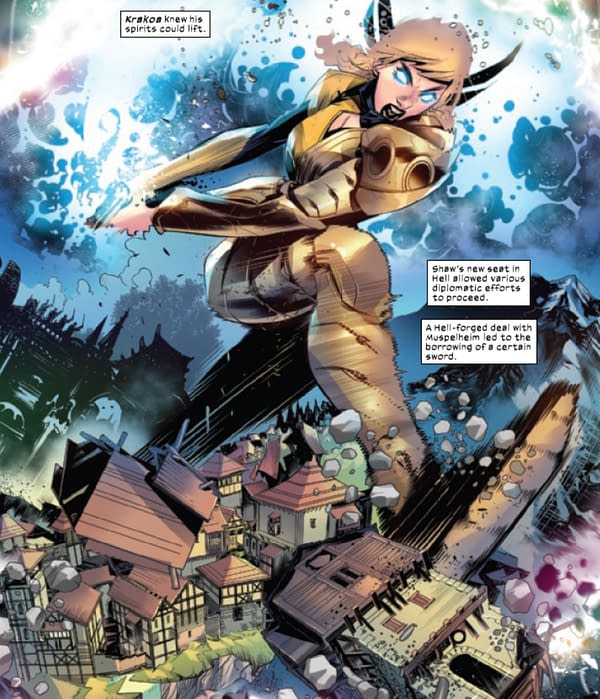 … and drop kicks Asgard. Then there are grudge matches for Mister Sinister's puppets to play out in public,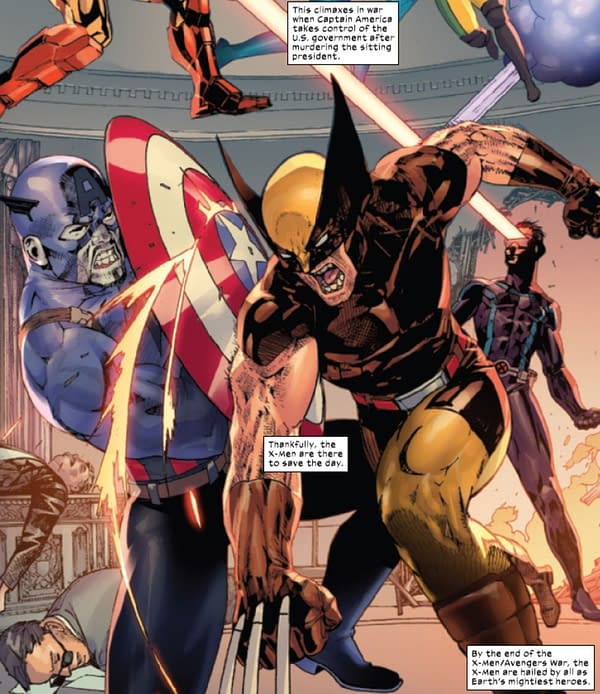 Avengers Vs X-Men again, with the X-Men as the heroes and Sinister Captain America looking…. perfectly normal. Nothing out of the ordinary at all. And another dead Biden for the Marvel Universe.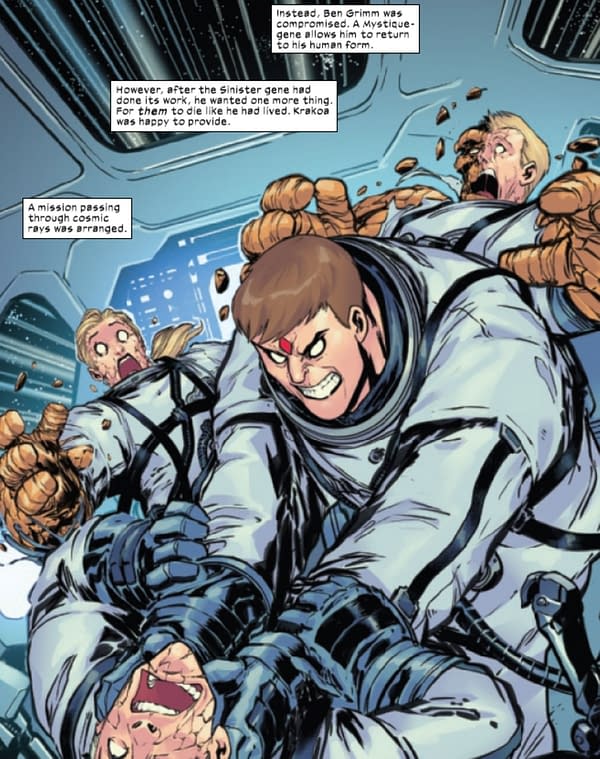 X-Men Vs Fantastic Four, with The Thing as Sinister's mole within the team.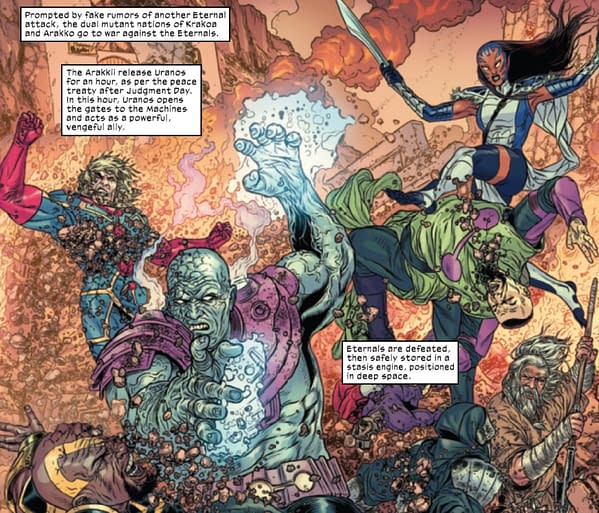 X-Men Vs Eternals, this time with Uranos on the X-Men's side, courtesy of the Judgment Day agreement.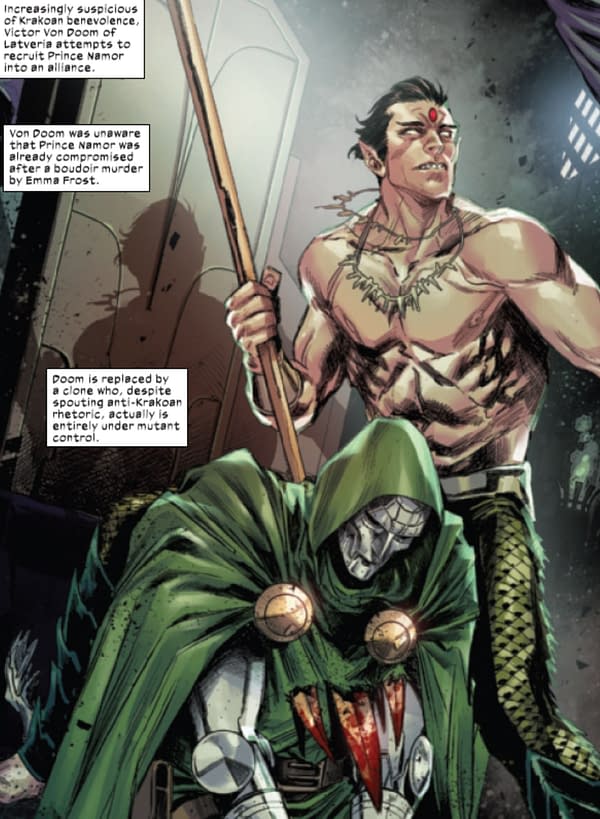 Namor Vs Doctor Doom restaged, and Doom replaced. Sometimes it's good to have the "bad guy" stands against you in public.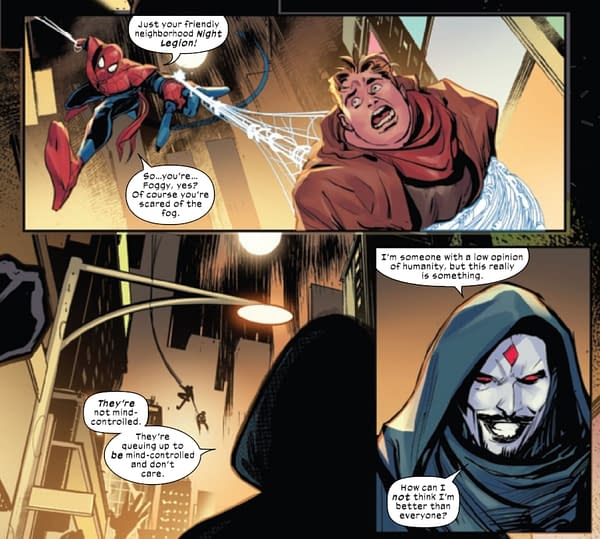 We have a chimaera between Spider-Man and Nightcrawler hunting down Daredevil's Foggy… and a look at the first of those from Mister Sinister.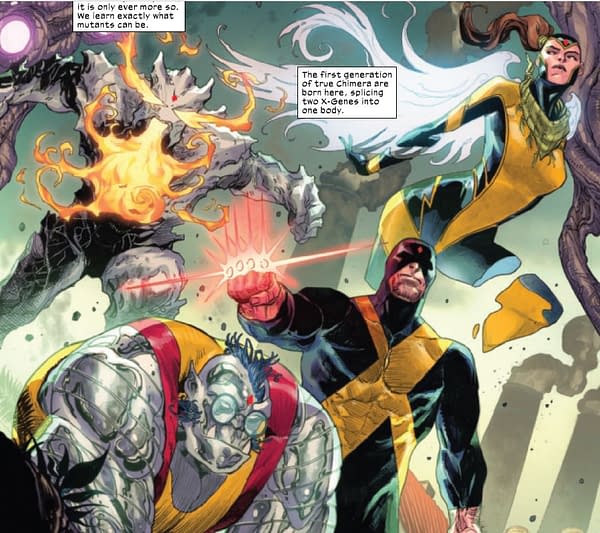 New X-Men made from old, combined genetic traits, as Mister Sinister has been promising since those first issues of Powers Of X, as well as every availability since. And looking like those very original X-Men from 60 years ago.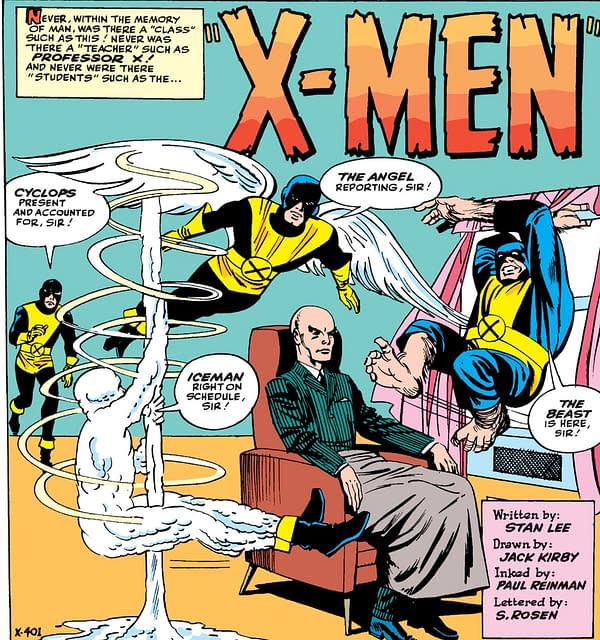 And all so Mister Sinister save the world… for dessert.
SINS OF SINISTER #1
MARVEL COMICS
NOV220792
(W) Kieron Gillen (A) Lucas Werneck, Various (CA) Leinil Yu
POWERS OF ESSEX! It's the end of the world as we know it, and at least Sinister feels fine. For now. Can that last? Especially when we discover that he really is his own worst enemy… The universe-melting X-event begins here, in a horror timeline that makes Age of Apocalypse look like the X-Men Swimsuit Special. Join Kieron Gillen (IMMORTAL X-MEN, AXE: JUDGMENT DAY) as he kicks off the X-Men crossover Sinister has been planning since the beginning?and is going to have to see through to the bitter end.In Shops: Jan 25, 2023 SRP: $5.99